2020 South Shore Yacht Club Queen's Cup® Race Abandoned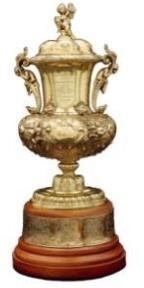 June 1, 2020
Dear Fellow Sailor:
For the safety and health of our competitors, South Shore Yacht Club and Grand River Sailing Club have decided to abandon the 2020 Queen's Cup Race. The continuation of stay at home orders, social distancing restrictions, the deteriorating South Shore harbor break wall, the closure of SSYC slips and other circumstances, make it impossible for South Shore Yacht Club to host the event.
Please plan on attending the 2021 Queen's Cup Race on June 25th, 2021.
Competitors who have already registered for this year's event, thank you and you have the following options:
A full refund of paid registration
A special thanks to Mount Gay Rum, North Sails, Harken-Derm, Harken and Wisconsin Brewing Company for their generosity in supporting the 2020 Queen's Cup Race. Please continue to support our sponsors and encourage their continued commitment to the event going forward.
As restrictions ease South Shore Yacht Club is intending to promote some smaller and/or virtual events that will honor the spirit of the Queen's Cup Race. Please follow us on Facebook and the official Queen's Cup website for announcements of these events.
Fair Winds and Following Seas,

Craig Griffith
Queen's Cup Race Chairman, This email address is being protected from spambots. You need JavaScript enabled to view it.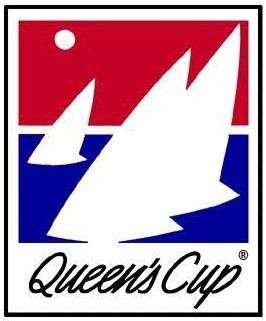 -----------------------------------------------------------------------------
82nd Queen's Cup

®

Race … Coming Soon
Plan now to enter the 82nd challenge of one of the most storied yacht races on the Great Lakes. This year's night race across Lake Michigan departs from Milwaukee, WI for Grand haven, MI on June 26, 2020.
Both Milwaukee's South Shore Yacht Club and the Grand River Sailing Club will provide an experience worthy of this 82nd Queen's Cup Race.
START: festivities, friendly accommodations and the traditional over-the top pre-party at SSYC's Harbor of Hospitality on Thursday June 25th, plus Milwaukee's world-famous SUMMERFEST music festival.
FINISH: the day begins with brunch, transitions into lunch, followed by the awards ceremony, an evening dinner buffet, and finally a great party until midnight.
The race is open to all boats with a valid 2020 Lake Michigan Performance Handicap Racing Fleet (LM-PHRF) rating certificate and Offshore Racing Rule (ORR) rating certificates. We will continue to have starts for the shorthanded fleet (with a limit of two crew per boat) and a cruising fleet for non-spinnaker monohulls.
We are looking forward to increasing the participation of one design boats such as the J/105, Beneteau 40.7, Beneteau 36.7, and Tartan 10s. The racing between these boats and other one design boats has been close in prior years.
The fee structure is based on boat length. This helps to make the fee schedule more affordable for smaller boats.
Registration will be open and the Queen's Cup page on the SSYC website will be updated with the Notice of Race (NOR) and other documents by mid-February.

Get the latest updates at http://ssyc.org/queens-cup and ...
Follow us on Facebook https://www.facebook.com/SSYCQueensCup
The Course in 2020:
2020 SSYC Queen's Cup Race … June 26-27
Milwaukee, WI to Grand Haven, MI and Grand River Sailing Club.

Registration Thursday, June 25 at SSYC: 11 a.m. - 5:30 p.m.

Queen's Cup Party: Thursday June 25, 6 p.m. - ?? Enjoy the party and Milwaukee attractions … including Summerfest

Friday, June 26 Registration: 9 a.m. - 1 p.m. Starts staggered from mid-afternoon through early evening.

Saturday, June 27 the fleet arrives in Grand Haven for post-race festivities hosted by the Grand River Sailing Club.