The Best Social Club and Boating Value in Milwaukee
Join our friendly, welcoming community.

Relish the best view on the Great Lakes.

Enjoy stellar service and safe socializing (with COVID protocols) at your private club.

Slips are currently available!
Become a full member at one of the coolest places in Milwaukee! Renting a slip costs as little as $1,787 a year. We make fun affordable. Below, please see the full schedule of membership classes and fees. We require a $100 nonrefundable application fee, which is credited to your account at the time of your formal induction as a new member.
Active Membership
Initiation fee - $850 ($897 with tax)
Annual dues - $814 ($859 with tax)
Monthly bar/restaurant minimum - $40
Associate II (Ages 26-30)
Initiation fee - $85 annual assessment ($90 with tax)1
Annual dues - $543 ($573 with tax)
No monthly bar/restaurant minimum
Associate I (Ages 18-25)
Initiation fee - $85 annual assessment ($90 with tax)1

Annual dues - $271 ($286 with tax)
No monthly bar/restaurant minimum
About Associate Initiation Fees
While an associate member, you pay an annual initiation assessment of about $90. Your assessments accrue to defray the cost of your eventual entry into the club as a full Active member.
2021 Slip Fees (includes tax)
Slip assignments are based on seniority. The sooner you join, the earlier your seniority date and the better your chances of getting a slip. Contact our slips director, John Sutphen.
And don't forget, even if you don't get a slip, you can always obtain a mooring privately and use our Tender Service ($300/yr) for a ride out to your boat. The Club Office can connect you with a mooring service.
2021 Dry Sail Fees (includes tax)
Inquire of the office relative to availability for 2021.
Two Ways to Join
• Download a PDF of our application form, print it out and mail it in with a $100 check.
• Apply online and pay your application fee online. (You also will be given the option of paying offline by personal check.)
And now, you can take us for a test drive before you join.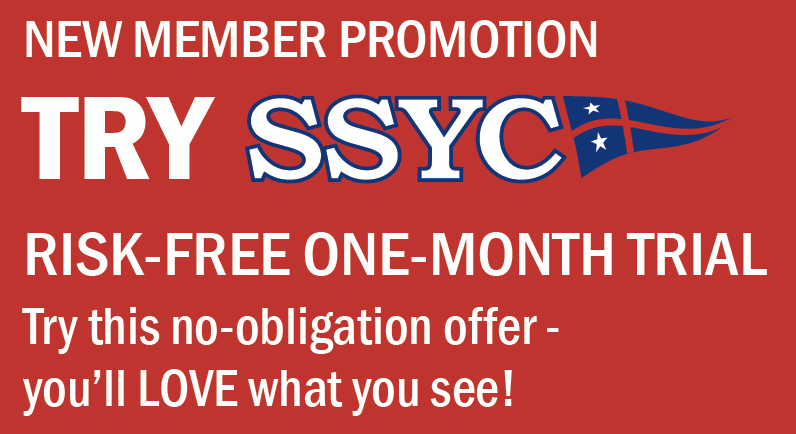 Have a Question About Joining?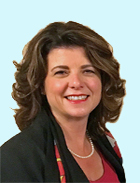 Becky Archibald
SSYC Rear Commodore Becky Archibald chairs our Membership Committee and is in charge of recruitment. She wants to hear from folks who are interested in joining the club. Becky and her committee are also here to help new members who recently have joined.