By Dick Olson, VC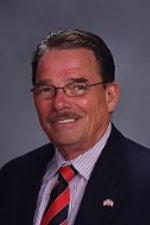 House Happenings!
COVID-19 Reminder:
SSYC is subject to fines and we could lose our operating license if someone files a complaint that members, staff or guests are not complying with our plan. We understand that this is a big change in how we socialize. COVID isn't going away anytime soon, so if someone reminds you to move 6 ft away or put on a mask, please be polite and follow these guidelines.
Our staff has been updated on their roles and the following is an overview that you, our members, must read, understand and implement:
· Face Masks
o Required in the clubhouse unless you're sitting at a table eating or consuming beverages. If you leave the table to use the restroom, you must wear a mask.
o Required on the grounds, decks and tender.
o Anyone who refuses to wear a mask will be refused service and asked to leave.
Repeat offenders may be subject to suspension of their membership.
· Social Distancing
o You must keep at least 6 ft away from people not living in your household.
· Table Safety: Green = Go Red = Stop
o New painted wood blocks on our tables signify whether the table is sanitized.
§ Green side up means the table and chairs have been sanitized. You should only sit at tables showing Green.
§ Turn the wood block to Red when you sit down.
§ When you leave the table, the Red block tells staff the table needs cleaning
o We are seeking wait staff to take food and beverage orders from your table
o Maximum seating is 6 people per table.
o If you're not sitting at a table, stay 6 ft away from tables and wear a mask
o Do Not move tables and/or chairs together. We must maintain 6 ft of separation.
· Lakeside Lounge (First floor – Seating Capacity:10 for lower bar and 24 for lounge)
o Don't sit at barstools with straps and "No Seating" signs
o Order drinks at the middle of the bar and pick them up at the South end of the bar
o Social distancing rules don't allow us room to stand in the lower bar area.
o If no barstools are open, move up to the lounge level to sit at an open table
· Lily E and Commodore's Cove (Upstairs - Seating Capacity- 56)
o Table seating only – Do Not move tables or chairs
o Order and pick up drinks at the north end of the bar
o Stand back 6 ft after you order to allow other customers to do the same
· Upper and Lower Decks (Seating Capacity- 38)
o Table seating only – Do Not move tables or chairs
Updates since the General Membership Meeting:
· The House Committee has purchased two, 3ft x 8ft Fire Pits. This will be installed on the upper South Deck the week of October 12th (depending on ship dates)
· The lower south deck has 2 ceiling heaters for the winter, along with winter curtains to block those North East winds.
· We've installed a 50" TV for those on the lower deck to view sporting events.
Commodores Cove and Dining Updates- November 1st target start. Watch for email blasts as we get close to completion on each item
· "Club Dining" returns with servers and linens.
· More Friday Night specials!
· Dining on Thursday, Friday and Saturdays.
· Carry-Outs begin very soon. We have an On-Line application (Kudos to Commodore Engel) to order evening meals for Carry-Out or touchless Curbside delivery. The entire menu will be available and constantly updated.
Don't forget to stop down for Happy Hour Tuesdays – Thursdays from 4 - 6 pm. Enjoy drink and appetizer specials. $1 off beer, wine and cocktails.
We appreciate your support and we look forward to seeing you at the club!