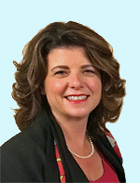 By Becky Archibald, Membership Committee Director
I hope you are all staying safe and healthy as we weather the coronavirus. As you may have surmised, all Open Houses have been postponed until further notice.
As we maintain physical social distance, I encourage you to stay connected by following the South Shore Yacht Club Facebook page for updates.
Membership by the numbers:
Active: 443
Associate: 13
Life: 190
Life Surviving Spouse: 50
Please join me in a virtual welcome to our newest members, Tim Ferguson, Brian Henriksen and Jason Harwig, who were inducted during our first virtual board meeting on March 17th. We really hope to meet you and welcome you in-person as soon as we can leave our homes!