May 2020 Compass
If you have problems reading this

view it in your browser

.

May 2020
From the Helm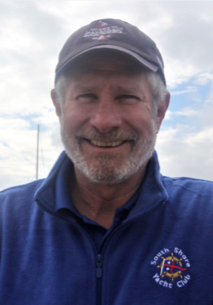 By Pete Engel, Commodore
When the slip damage happened in January, we were confident that we could rally to repair the docks. FEMA disaster funds were committed to recover from the January storm damage to the County breakwater. Since then, the global pandemic has impacted the County and FEMA efforts to move forward in a timely manner.
The high water, wind and waves on April 29th caused the docks to be awash and washed out the finger pier palettes we were testing with restraining bolts to try to accommodate the high water. We are faced not only with continuing damage to finger piers, but more importantly unsafe conditions for people on the docks and boats in slips. The lake level forecast is for between 5 to 10 more inches by July.
After exhaustive consideration and heavy hearts, the board has made the decision to close the slips until the breakwater is repaired and conditions improve. We deeply regret the situation this puts everyone in but know that it's the right decision for the safety of our members and their boats.
We have notified the slip holders of their options relating to their slip contract and partial or full refunds available. For members whose boats are stored on the club grounds and wish to leave their boats in place, we will offer summer storage for $2.00 per square foot.
Breakwater Repairs
The County Parks Department is having weekly meetings with FEMA and the Army Corps of Engineers to work towards getting funding for the various projects to repair damage from the January storm. This appears to be a longer-term process than we find acceptable for the safety of our harbor this summer. As I have reported in previous updates, FEMA will fund up to 75% of approved projects and the County funds 25%. FEMA projects can include repairs to prevent further damage.
To pursue getting repairs to the most damaged parts of the breakwater we have asked Big Lake Marine to give us a quote for this work. We will be engaging the County and FEMA to consider a short-term project to make our harbor safe while the complete rebuild project is being defined.
Alternative Moorings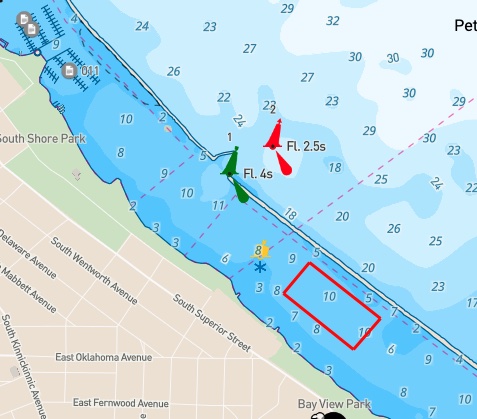 Some members have asked about putting moorings south of Texas Rock where the breakwater is in good repair (see red area on the map). I have contacted the Port of Milwaukee who regulates moorings throughout the Milwaukee Harbor. Here is their response to my enquiry:
Dear Commodore Engel,
Per our discussion on Thursday, April 23, 2020, Port Milwaukee writes to follow-up regarding South Shore Yacht Club (SSYC)'s request for additional information about the availability of mooring space and associated permitting requirements, particularly in the area south of the SSYC adjacent to Texas Rock. The Port's Harbormaster issues mooring permits pursuant to applicable sections of the Milwaukee Code of Ordinances.
As you well know, both the SSYC and Port Milwaukee continue to recover from catastrophic flood damage in January 2020. To assist the SSYC while long-term flood remediation efforts are still addressed, including the permanent repair of the Milwaukee County breakwater, which protects the SSYC, the Port proposes the following flexible approach to accommodate new permit applications from the SSYC membership in 2020:
Port Milwaukee requests a list of all new mooring permit or transfer mooring permit applications in 2020 from SSYC members.
Permit cost of new mooring: $35 + taxes
Permit cost of transfer of existing mooring: $25 + taxes

According to the Code, an existing mooring "permit may be transferred for use by a boat other than one originally listed on the application" for the existing location. A previously permitted boat under an existing permit that requests a second location would be subject to a new mooring permit, not a transfer.
In order to ensure the orderly processing of applications for the area south of SSYC adjacent to Texas Rock, the Port requests that SSYC submit the following information prior to the issuance of any permits in 2020:
An updated Global Positioning System (GPS)-enabled layout of the mooring field, including active/historic moorings as well as an envisioned layout of requested new moorings and requested transfer moorings around SSYC, Texas Rock, etc.
For each ship, the Port requires updated specifications at each location, including current water depth, chain depth, boat length, etc. in accordance with the permit application.
Any permits issued by the Port in 2020, particularly in the area south of SSYC adjacent to Texas Rock, are valid from July 1, 2020 through June 30, 2021; automatic renewal is not applicable under Code.
The Port views this as a special accommodation in light of ongoing need resulting from the January 2020 flood event. As such, the Harbormaster encourages SSYC members to utilize their existing slip and mooring locations as much as possible.
If approved, 2020 moorings, particularly in the area south of SSYC adjacent to Texas Rock, are availed for temporary ship relocation during inclement weather in 2020.
June Dues Payment
The 50% Annual Dues payment will be on your June club statement. If you were a member on January 1 of this year you are obligated to pay the second installment of the Annual Dues. If you are having financial difficulties due to the COVID pandemic, please contact me via email or phone and make me aware of your situation. On a case by case basis we will determine how we can help.
June 11th Membership Meeting
In the event the club is unable to conduct an in person meeting due to Safer at Home orders we will be holding a virtual meeting. You will be able to attend via video conference or by phone. We will not be able to vote on any proposals due to the restrictions of Roberts Rules of Order, but we can hold an informative Town Hall style meeting. We plan to make available a way to submit questions prior to the meeting so your questions and concerns can be addressed during the meeting.
New DIrector
I would like to welcome Pete Larson to the Board of Directors. He is a second generation member of the club and joined as an Associate Member in 1993. Pete has been active in the Junior Advisory, Grounds, Slip, Adult Sailing and Waterfront Services Committees. I have assigned Pete to chair the Publications Committee where his BA degree in Journalism will be put to good use. Please join me in thanking Pete for contributing to the leadership of the club during this time of unprecedented challenges.
Waterfront Services Committee
Gary Johnson, RC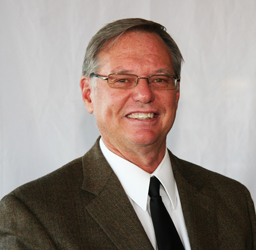 Hello everyone, as everybody knows 2020 is going to be a very difficult year at South Shore Yacht Club. We have boats on the grounds that need to get launched, boats that need to stay on the grounds or boats that have storage at other marinas. Along with the Covid virus and the poor dock conditions, we all have to pull together and do the best we can this year. I would ask that you would get in touch with Bill Smitz if you have a boat on the grounds and let him know what your plans are as soon as possible. This will enable us to come up with some sort of plan to get the boats launched.
The Tender will be launched soon. We will be on call from May 16 until May 26. Call the office to request a time. After that we will have a tender operator from 9AM to dusk. Fuel, ice and pump out will also be available. If you took the first option of getting 40% back from your slip you will be offered a tender pass at 50% off. If a member donates the 40% off back to the club they will be offered a tender pass at no charge. As soon as we get a plan in place, we will get in touch with you. Please try and be flexible, we are going to do our best in these terrible times.
Slip Committee
Glenn Ponting, Slip Committee Director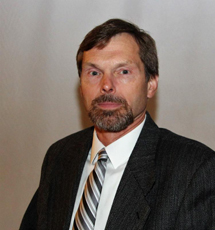 Forgive me if this article repeats information already shared by Commodore Engel in his updates but some things bear repeating. Also, this is the second Compass article I have written for May. The first one was obsolete before the ink was dry.
The big news is that the board of directors has agreed that it is unsafe to open the slips this season. The combination of high water levels and the compromised breakwater have resulted in situations where our marina is not safe for man nor boat. This decision was not taken at all lightly and it's not one we're particularly happy about but it is the right decision. We don't want anyone being swept off a dock by a storm driven wave, and we don't want anybody's boat getting beat up in a slip.
We have a plan in place with 3 options for refunding all or part of your slip lease fees. An email was sent Saturday May 9th announcing the decision and outlining the options. An excerpt from that email is below.
After exhaustive consideration and heavy hearts, the board has made the decision to close the slips until the breakwater is repaired and conditions improve. We will continue to press the County to expedite repairs to the breakwater.
If you have a slip contract you have three options:
Retain your current slip. You will continue to have the right to your current slip for next year or you can attend the 2021 slip change meeting as a current slip holder. If you choose this option, we will refund 40% of your slip fee. Optionally, consider foregoing all or a portion of the 40% refund to help the club get back on an even keel.

Retain the right to attend slip change. You will no longer have the right to your current slip, but you can attend the 2021 slip change meeting as a slip holder. If you choose this option, we will retain $750 of your slip fee and refund the rest.

Request a full refund. You will no longer have the right to your current slip or to attend the 2021 slip change as a slip holder. If you want a slip in the future, you must apply to be put on the slip waiting list. Please email your choice to b.smitz@ssyc.org by June 1st. Slip assignments in the slip change meeting or from the waiting list will be based on seniority.
I'm not sure what more I can add except let's all hope the breakwater is repaired soon. If you have any pull with the county, now is the time to call in a favor.
On a more positive note, structural repairs to the north end of A dock have been completed. The decking needs to be installed once the conduits for the shore power pedestals have been installed. The decking will be done by club members, volunteers will be solicited when the dock is ready.
I hope you all stay safe and healthy, I'm really looking forward to seeing you on the docks.
Grounds Committee
By Dick O'Connell, Grounds Committee Director
Fence Repairs
The May 1 storm out of the north caused additional damage to the recently repaired corral area of the fence. We are in the process of assessing the best means to prevent any future damage as we await an estimate on repairs. This is the second time this year the fence has been damaged due to high water and wind.
North Grounds Repaving
The north lot paving effort is being postponed indefinitely. Scheduling of this work will depend on when we are able to clear the area and return to normal grounds operations. Hopefully we will be able to reschedule for 2021.
Dry Sail
We are assessing availability for dry sail and other grounds storage for the 2020 season. There will be a reduced number of dry sail slots this year due to the extension of winter storage for some of the boats that will remain on the grounds due to the closure of the docks and condition of the break wall. The plan is to have the north side of the grounds available for dry sail and those slots will be granted on a seniority basis.
Sometimes the Past Repeats Itself
by Ross Lewis (from the Club's archives)
Sail Race Update
By Cheryl Kelly, Sail Race Director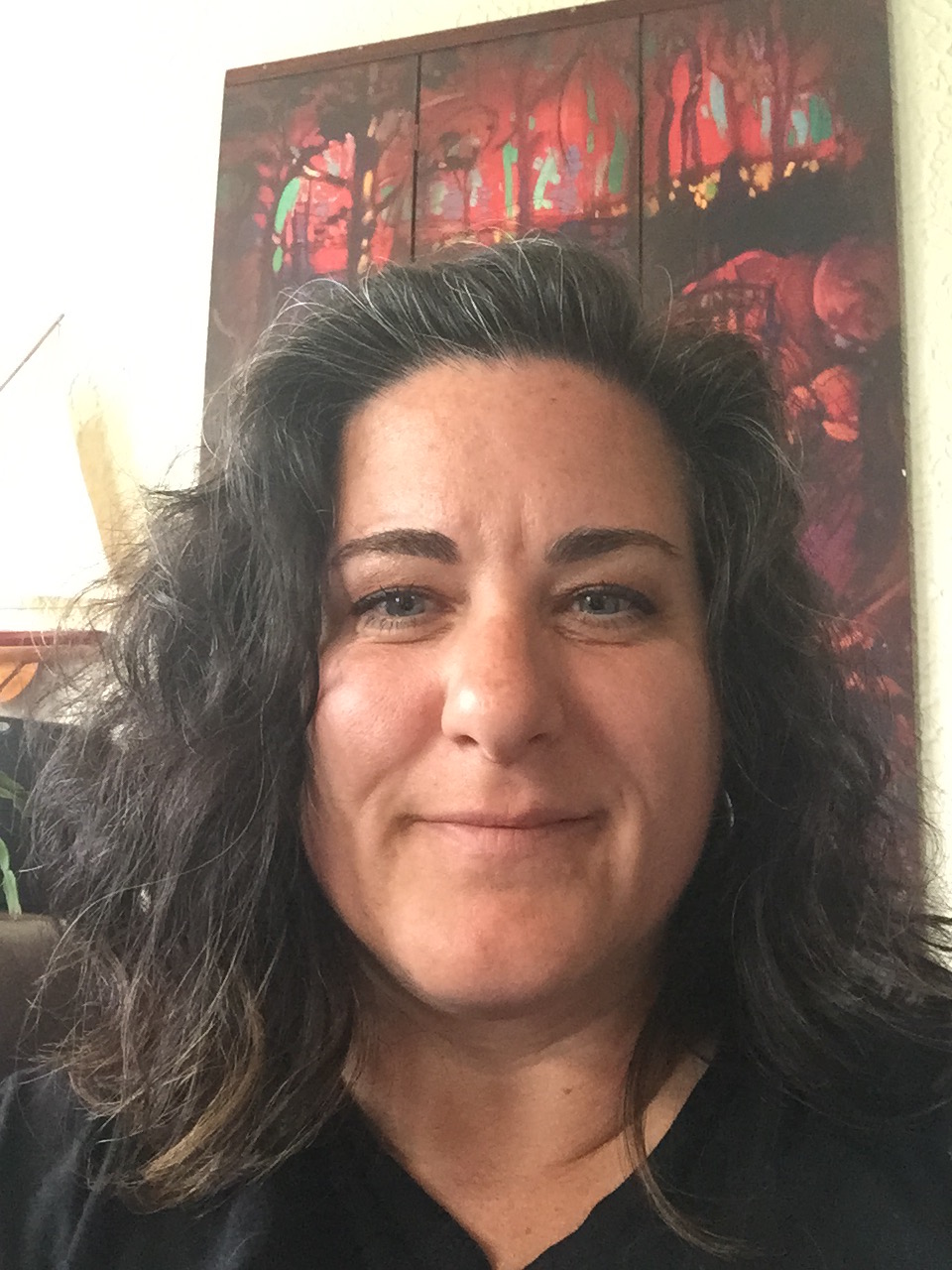 Worried about how we can possibly enjoy sailing and racing during COVID-19 self-distancing? SSYC is ahead of the curve…
As we head into the execution of what it takes to deliver on a good Sail Racing program at South Shore with all of our fleets, we have run into some obstacles – most notably the ripple effect of our current Stay at Home mandates and the continued repairs to our docks after January's storm damage.
What's Happening Now at SSYC
Our fleets are working to manage these obstacles while still moving forward with plans to race when/if possible. We take our responsibility to provide a safe and responsible environment for racing seriously. This includes a current effort under way to make registration for our many sailing fleets available via electronic and virtual means. The SSYC Fleet Captains are working with our web site administrator to enable online registration and payment and expand on the electronic support for the fleets already in place. This work will continue and we are always open to additional suggestions from our participants. The club office will be ready to support this effort with your help and patience.
In the meantime, we have our very active and fun radio-controlled racing fleet of DragonForce 65's up and running with a list of spring dates on the calendar. It is our plan to continue with these races where we can while still adhering to social distancing guidelines – you may need a mask and stand 6 ft. apart but you can still drive your boat against the fleet.
I ran across a really interesting article from our neighboring Lake Minnetonka Sailing School that summed it up best - Staying Engaged with Sailors: Lake Minnetonka Sailing School with Jessica Haverstock. The best news is that South Shore is an early adopter with a fleet that consists of skippers from across the entire Milwaukee Bay. I would echo the sentiments of Jessica at Lake Minnetonka in saying "you can sail an RC by yourself or with a group. RC Sailing has kept our community engaged in sailing while still allowing people to be socially distant. It has also allowed people new to sailing to try it out.". Wow!
Please contact racecommittee@ssyc.org if you are interested in acquiring a boat and getting started in the DF65 fleet. Check out the SSYC racing calendar for a list of scheduled race dates and times.
You should have received an email recently with a communication about our decision to not race any formal races in May or June of the 2020 season. We will make another decision by the end of May as to the plan for racing for the remainder of the season as we receive additional guidance on managing the spread of COVID-19.
This year we've had a lot of really great volunteers come forward to support both the club itself and our racing efforts - but we can always use more. I would like to thank the folks that have been heads down working to "pivot" on some of our long term practices in these crazy times we live in:
SSYC Fleet Captains – Fran Aring (MBWOS), Patrick McGuiniss (Lightning), Barbara Drake (SS/SSS), Morgan Tilleman (Double Handed), John Sutphen (MBOS), Mark Wolbrink (SASS) and Andrew Van Sickle (DF65).
Race Committee and Race Officers – Jerry Kedziora, Dave Wehnes, John Archibald, Bob Aring, Pat Randa, Pete Engel, Ken Dziubek, Vic Wexler, Bill Sprotte, Craig Griffith, Sally Parente, Karen Stevens
And many more – my apologies to anyone I missed. Your help is much appreciated!
Our priority in the next two weeks will be getting our club boats in order and ready to launch. Please let me know via email to racecommittee@ssyc.org if you would like to participate in any of our racing support efforts – race committee, boat work, communications, etc.
What's Happening in Sailing at Large
Finally, I will leave off with another interesting article that really reflects my own thoughts for the season going forward - We Won't Go Back to the Way We Were... This Will Be a Big, Big Reset for Everyone. I'm choosing to think about this season and its issues as one that presents us with many new opportunities; opportunities for learning more about sailing and race management virtually, appreciating more time with family and friends (even if it's virtual), more time with my fellow sailing friends in the forum of RC racing (albeit socially distanced and wearing a mask) and more time really appreciating the reasons we all sail and the basic history of our sport that won't have changed.
Let's embrace this together and look for opportunities for growth of ourselves as sailors and the sport at large for the rest of this sailing season and the next. Don't forget to check out The Starboard Portal from US Sailing for your own opportunities for learning and to subscribe to their notifications for upcoming sessions and webinars.
Thanks!
Compass Sponsors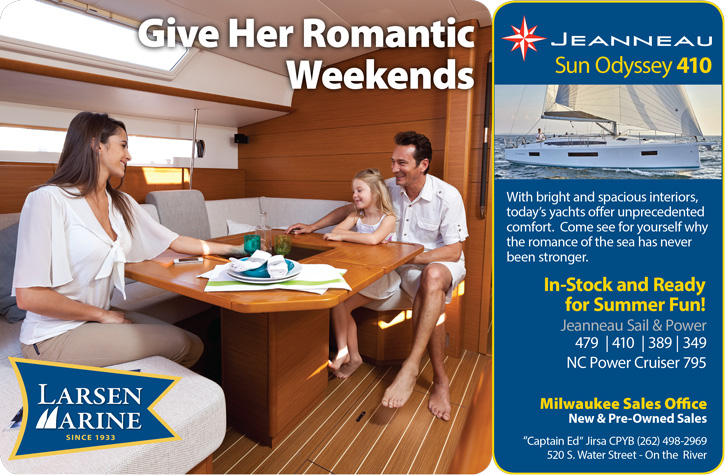 Entertainment Committee
Sally Parente, Corresponding Secretary, Entertainment Committee Chair
Greetings SSYC Members and Guests,
Though we are still in a holding pattern, the Entertainment Committee met this week (virtual meeting, of course) to brainstorm ways we can promote the camaraderie we have always enjoyed at our many events throughout the year. Social/physical distancing will be a new way of life for us, at least for a while.
Here's an idea of how to stay connected to your SSYC pals: Pick up your SSYC takeout order and utilize one of the many free virtual platforms such as Zoom, Skype, and House Party to have dinner together! I ordered an extra dinner and dropped it off at a neighbor's door. It was a pleasant surprise for her and helped out our club.
Though our June Dog Show under the tent is a NO GO for now, we can still show off our precious pooches with the SSYC Virtual Dog Show! All you have to do to participate is take a video or photo of your cute and clever pet and post it on the SSYC Facebook page! The most likes by May 31st will determine the first, second, and third place winners. We will announce the winners in the June Compass article and post the videos or photos on the SSYC website.
Cara Gaitens is busily creating some fun and whimsical SSYC masks which will be offered for sale. Spoiler alert: one design featured the Queens Cup flag and postponement flag (very clever, Cara) and the other is all about smiling our way through this temporary mess! When ready for sale, you will be able to purchase them along with your takeout order, in a couple of weeks.
It is a new way of life. No worries, we will be back to our parties and events before you know it!
Cheers!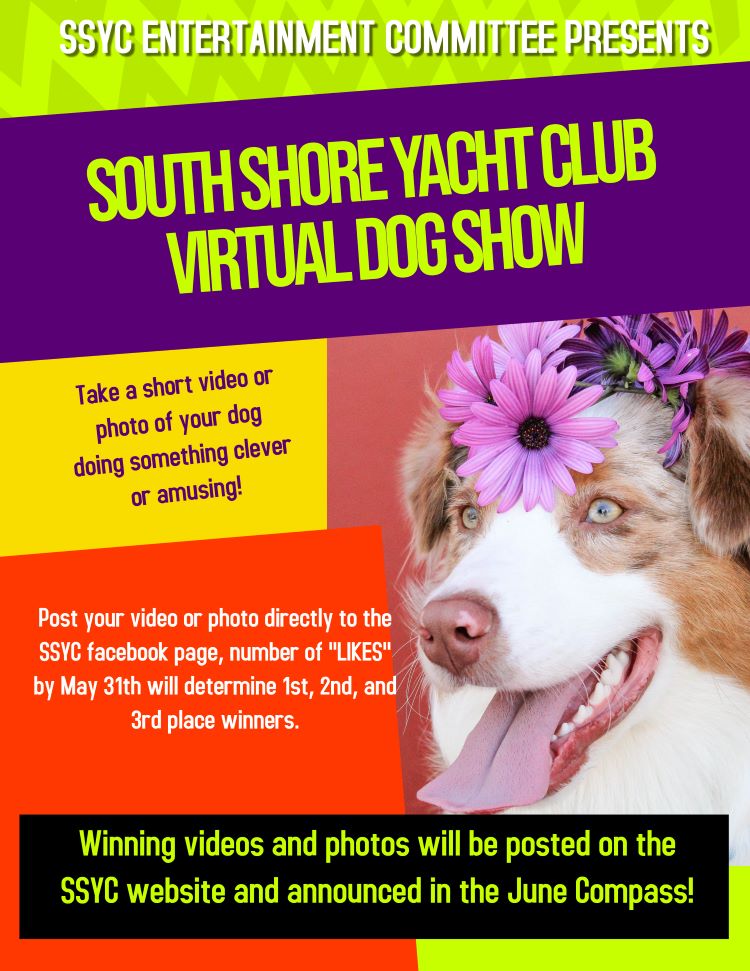 With Outside Funding, Juniors Benefit the Whole Club
Karen Wake, SSYC Junior Sailing Foundation President
Our Juniors are a vibrant part of the SSYC family! They're a great source of future members and eager young crew for keelboat racing. They assist at grounds clean-up. SSYC Members enjoy all-club events like Breakfast with Santa, the Easter Egg Hunt and the Mother's Day Brunch through their efforts. With help from Club members and staff, our Juniors produce the largest, most prestigious club regatta on Lake Michigan, bringing status and recognition to the Club. The Kaszube Cup draws over 100 boats from all over the Midwest!
Juniors Independently Funded
Most SSYC members think the Juniors are subsidized by Club funds. Not true. The SSYC Junior Sailing Foundation, a 501(c)3 non-profit organization, is the financial arm of the SSYC Junior Sailing program and owns, operates, and maintains all of the Junior boats and equipment. The Junior Foundation's main purpose is to promote the education and training of Milwaukee area youth in sailing, seamanship, and safety. The Foundation has two sources of funding:
· Junior Member Fundraising. Ticket sales for the parking space raffle, 50-50 cash raffles, and merchandise sales (e.g. Harken calendars). Kaszube Cup is a very profitable event. They've all been upended by the COVID crisis.
· The Junior Sailing Foundation relies heavily on donations from members and non-members alike. We're grateful for the often-astonishing generosity that keeps us afloat! Please include this great organization in your charitable giving. All donations are tax deductible and easy to make online at ssycjuniors.org or by sending a check to the club office. Make checks payable to: SSYC Juniors Sailing Foundation Inc. Few other giving opportunities let you see your donation in action, first-hand!
Important Change Restores Tax Benefit for Charitable Giving
Another reason to donate: the CARES Act adds a new above-the-line deduction, starting in 2020, for up to $300 of cash contributions ($600 per couple) made to a qualified charitable organization and filed using the standard deduction. This is additional to and does not take away from the standard deduction. (Taxpayers who itemize cannot take advantage of this new deduction, as their charitable contributions will be reported elsewhere.) Read this great summary, New Tax Deductions for Charitable Giving ,to learn more.
SS-SSS Fleet News
By Barbara R. Drake, Fleet Captain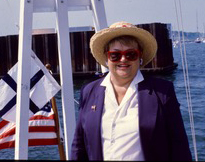 Greetings to SS-SSS sailors!
I hope everyone is well and surviving these unusual times. As many of you know, there will be no sailing events in the month of June. The decisions of how we will go forward will be made by June 1. If we do start a racing program on July 1, our fleet will be running the Summer and Fall Season races. We are not sure at this time if we will be just sailing, or if we will be permitted to socialize after the races. All of these issues will effect the fees that we will be charging, especially the socializing since the beer tab is a large part of our program.
Should we decide to start our racing program during the month of July, I will mail the NOR's to all the fleet members at that time. These are all the decisions that we will have to make during the month of May. Nothing has been decided at this time
I hope you all stay healthy and that we will be able to resume our races in the near future.
House Committee
By Dick Olson, VC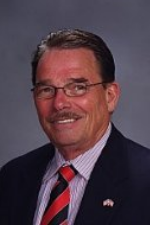 Updates on Assessment projects:
· Ceiling Roof- CORE4, an engineering firm will be at the club on 5/4 to start their inspection to produce plans for this project. We can't put a finish date on this project until we receive the plans and approval from Milwaukee County
· Decorating: Further decorating on hold pending completion of repairs of the dining room and COVID-19 restrictions.
· Generator Sub-Committee has met and we're getting close to a specification for a stand-by generator.
· Furnace bids for the dining room ceiling unit to be obtained in May.
During this COVID-19 period, we're doing major cleaning of the Lakeside Lounge and entrance along with some minor changes. The members will see more when the Club reopens.
I'm sure everyone's looking forward to the re-opening.
From the Manager
Bill Smitz, Club Manager
We had a good start to the takeout menu and will be sending out new menus on Sundays for the upcoming week. We are dealing with some food shortages which limits our menu options. For example, we explored a prime rib dinner but our supplier did not have it available. As a result, the menu will be on week to week basis. Please let me know if you have any suggestions.
We have brought some staff back. We are cleaning, working on some minor repairs, organizing equipment, and all the other stuff we never seem to have time to work on during normal times. We are also working on a game plan for when we do finally reopen. The challenge is we are not sure what restrictions we'll have when we open. It's like trying to figure out how to play a game when you don't know the rules. But we can't wait.
I want to thank Dana Kader Robb for making masks for the staff. She is a very talented lady!!!
I was planning to do weekly videos about what is going on at the Club. I wanted to start last week, but I'll be honest, I chickened out. It sounded like a good idea until I was looking at the camera trying not to sound stupid. I will work on getting my courage up to try it again. Wish me luck.
Compass Sponsors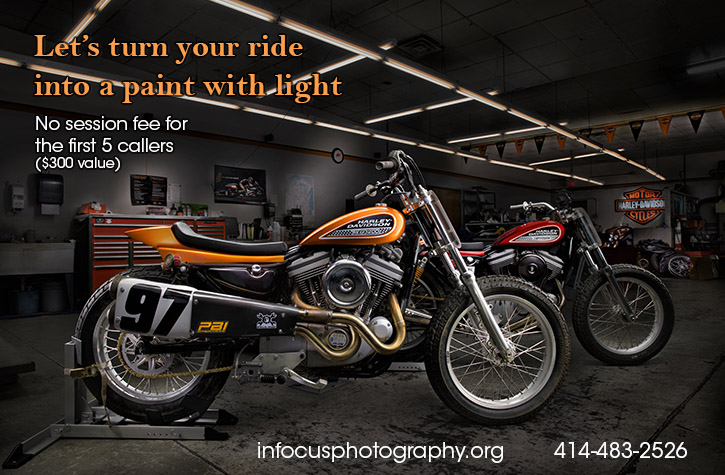 Compass Sponsors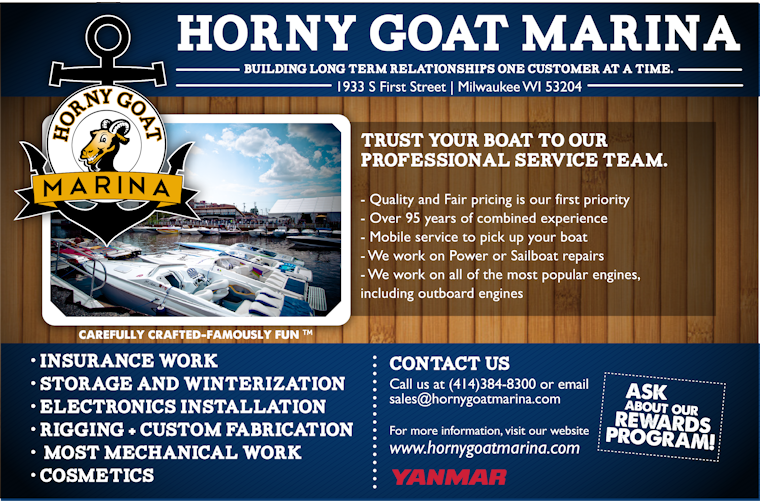 The Compass is distributed by the SSYC Publications Committee (Pete Larson). Contact Pete.
Interested in advertising? See details.
To submit an article you must be a member. Submit online here. *Must be logged in.

All content in this newsletter ©South Shore Yacht Club
Unsubscribe from future mailings.