March 2021 Compass
If you have problems reading this

view it in your browser

.

March 2021
From the Helm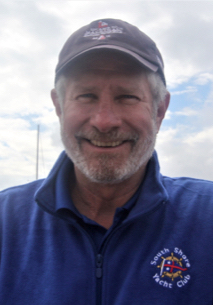 by Pete Engel, Commodore
After a year of uncertainty, cancellations and closings we have begun planning for a great spring and summer at SSYC. Throughout this Compass you will find great news from every committee about upcoming events and activities and a return to the club experience we have enjoyed over the years. With the re-opening of the second floor of the club we are able to expand the capacity of the club and start hosting events. For example, we are planning to have Easter and Mother's Day brunches, Wingo, live music and special dining events. As the weather gets warmer and boat work begins you will be able to take advantage of outdoor seating. We will also be expanding the hours of the bar and kitchen over the next few weeks. All of our traditional summer activities are coming back, Queen's Cup, Corn Roast, Kazube Cup, Power Boater Thursdays, SS/SSS and Review of the Fleet just to name a few. We will continue to observe the COVID safety protocols which will evolve as the vaccine is distributed and the pandemic situation eases. I encourage you to read all of the articles this month to get a full picture of what is going on at the club for the next several months.
As we work to recreate our club activities, now more than ever we need the help of our member volunteers. There are opportunities to get the dining room ready for re-opening, slip repairs, grounds cleanup, race committee boats commissioning, and many more. It is a good time to get re-acquainted with your club friends and contribute to getting the club ready for the summer.
We will not be offering summer boat storage this year. If your boat is stored on the grounds this winter, please make plans to launch your boat. We want to offer the same or more drysail spaces as were available in the past. We also will not be offering automobile parking on the grounds. It is our intention to use the former parking area to expand the space available for club events and water sports related activities.
The status of the breakwater remains unchanged. The County is waiting for the results of their appeal to FEMA for funding on our breakwater repairs. This is due the first week of April. I hope to be able to communicate a more definitive plan next month. The good news is that the lake level has continued to decline, and the forecast is encouraging. See Jerry Kedziora's article for details.
I hope everyone is as excited as I am about upcoming season and I look forward to seeing you this spring and summer.
House Committee
by: Dick Olson, VC
House Happenings!
ALMOST DONE!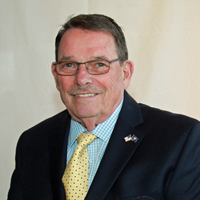 The repair project to the dining room will be completed Tuesday, March 9th. Starting Wednesday, the 10th we need "All Hands On Deck" to help clean that area. With construction going on for the past few months there is an accumulation of dust "everywhere". Our goal is to clean this area including light fixtures, walls, pictures and artifacts.
The schedule is 9AM- 3PM Tuesday, Wednesday, Thursday and we hope to finish up by noon Friday. If we're not finished Friday, we'll complete that on Saturday. Stop by the office for a list of "To Do" items on this project.
We plan to start serving Friday dinners in the dining room starting March 19th.
Food & Beverage Updates!
Note that our bar and kitchen hours will be varied due to weather. Eventually, we'll be back to being open 7 days a week and offer more times and days for dining as we rebuild our staff.
The Commodores Cove and Lily E room are an excellent venue for your small parties, wedding or baby showers. We can seat 45 people within our Health Safety Plan. Please contact Jen Baade or Laura Jerominski in the office to discuss your event.
Our "Grand Re-Opening" of the Commodore's Cove is Saturday March 20th.
Carry-Out orders "on-line": Grill Menu and Friday specials are available to order through the SSYC.org website throughout the construction period. Go to: https://www.ssyc.org/ and click ORDER HERE on the home page. You have the option to pick up right away or schedule for a later time. Order from the regular menu, kids menu or specials. You can pay with a credit card or your member number.
We appreciate your support and we look forward to seeing you at the club and Stay Safe!
Photos: Dick O'Connell
Grounds Committee
by: Dick O'Connell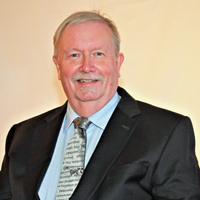 Well winter tried it's best for the past few weeks, but it appears that spring is starting to say "MOVE OVER!" Warmer temperatures are predicted over the next week or two and ice on the lake is minimal. Can boating season be far behind?
Dry Sail, Dinghy, Kayak and Outside Lockers
For those who have utilized Dry Sail, Dinghy and Kayak storage and/or use of the outside lockers, contracts will be emailed on or around March 1. Please note contracts will not be mailed via USPS mail. Please contact the club office to obtain a paper copy of the contract.
Signed contracts with payment in full are due no later than April 25. Stickers will again be issued for all watercraft stored on the grounds and a 2020 sticker must be displayed prominently on the storage racks and watercraft as appropriate. Stickers can be obtained from Robbie at the club office once payment has been received.
We are planning to have the entire grounds available this year for use so the south side of the club will again be used for dry sail with the intent to convert what had been parking next to the club for additional dry sail and entertainment purposes.
Grounds Keeping
We will be removing the fixed winter wind screens at the beginning of April. If you have been at the club you will notice part of the patio has been fitted with permanent movable screens. These will remain in place and will be opened or closed by club staff as the weather dictates.
Save the Date
The annual grounds spring clean-up is being planned for Saturday May 22. All members are invited to participate. We will be setting up the Big Top, moving the dinghy and kayak racks into place, giving the grounds a good sweeping along with other spring related tasks. Bring your family and friends and join us in this truly transformational event.
Waterfront Services Committee
by: Gary Johnson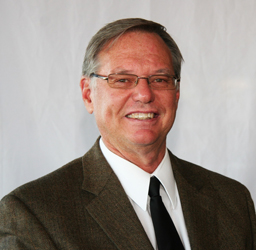 With spring just around the corner we are preparing our launch schedule. Boat launching will start on May 1st and go through May 20th. There are some boats we need to launch first because they are in the alley. Waterfront services will be contacting you if your boat is in a location where it needs to be moved first. If your boat is on the club grounds, please start thinking about when you would like to launch. Call Laura, in the office to schedule a time, (414) 481-2331. There will be no summer storage this year on the grounds, if you're not planning on launching your boat you'll have to make other arrangements. We will be accommodating dry sail this summer. If you have a need for a dry-sail space please call the office, you will be added to the waiting list. We are also looking for some junior dock hands this year to help us out with Waterfront services. If you know of anyone have them call the office to apply.
Membership Committee
By Becky Archibald, RC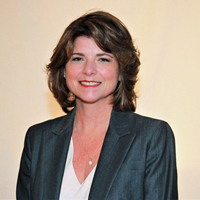 New members, Life members and Shared membership
The sunny spring weather is making me look forward to all of the summer fun we'll have this year at the club. It's also been keeping member services manager, Laura Jerominski and me very busy responding to calls and giving prospective and new members tours of the club. We put this article together because we know that you're interested in meeting some of our newest members. Please watch for them around the club this Spring and Summer and give them a warm SSYC welcome aboard!
(Photo: Top Left)
Bekki Ross and Matt Michaelson just purchased a 19 ft ski boat at the end of last summer. They live in Bay View and frequent the Oak Leaf trail and the South Shore Pavilion beer garden near the club every summer. They were always curious about the club and once they had their new boat, it made sense to check it out. They're eager to meet new people, especially those that can help them learn everything about enjoying and caring for their new boat. "We are interested in learning more about boating in general, power and sail, so feel free to invite us aboard ;-)"
(Photo: Top Right)
Tom and Karen Funk have a Chris Craft 25 Launch. You'll recognize them from their Golden Retrievers, Joliet Jake and Elwood Blues (Jake and Ellie), hanging off the bow. They were first introduced to the club by fellow McKinley Harbor friend and slip neighbor, Robert Roberson. They moved to Wisconsin in 2018 and have enjoyed every minute since. "We're looking forward to this summer and meeting all of the members at South Shore!"
(Photo: Bottom Left)
Brian Nelson and Deena Wojtkowski don't have a boat but love friends with boats. They live in the third ward/ Walkers Point area on the confluence and watch boats all day long...except this February! They're currently in Florida but looking forward to enjoying SSYC this summer. They joined as social members when "Jesse and Peggy Jacobs invited us to SSYC for dinner and drinks and really sold us on the social aspects of the club."
(Photo: Bottom Right)
Dana Neiswander and Caleb Brown don't have a boat yet but would love to have a sailboat of their own. They moved to Milwaukee in 2009 and have enjoyed roaming the coast, frequently watching the boats coming and going from SSYC. "We always wanted to learn more about the club and its sailors! We are so excited to find this community and to meet other sailors from the area. We're new to sailing, and so inspired by the people we've met and their generosity in sharing knowledge and connections. Cheers to seeing you all out on the water this year!"
And in our continued quest to share what's kept our new life members enjoying the club for 30+ years…
James Pech joined SSYC in 1990 and became a life member on January 1, 2021 at the age of 70. Growing up overlooking Lake Michigan in Manitowoc, Jim fell in love with sailing at the age of 15 on a Lightning and never stopped sailing and racing. He raced his own boat for 5 years and crewed on Zyklon for 15 years. When not sailing on their boat, Catatonic, Jim and his partner Sara are avid skiers, travelers, bikers and (pre-COVID) ushered at the Riverside, Pabst and REP theaters.
Next time you're at the club, be sure to check out the three stained glass pieces Jim designed and constructed for us. They are the two window inserts in the upstairs bathroom and the SSYC flag behind the upstairs bar.
It's almost time to tell us what you think…
Please watch for the March General Membership meeting announcement which includes the proposed by-laws updates to bring shared membership to SSYC. All members attending the virtual meeting in March will have the opportunity to comment on the proposal. Your ideas or concerns may be incorporated into the new by-laws, which will then be sent to all members in advance of the June General Membership meeting. After the June meeting, all members will have the opportunity to vote electronically to decide whether our club should include an option for shared membership.
In case you missed my previous articles, below are highlights of our Shared Membership Proposal:
One member number = for married couples, both spouses will be able to serve the club on any committee and attend general membership meetings
One member number = one vote, one slip, one dry sail and storage space (based on availability by seniority), one spouse will be able to serve on the board at a time, one accrued seniority
March membership numbers:
Active: 366
Associate: 11
Non-resident: 71
Life: 191
Life Surviving Spouse: 51
Bylaws Committee
by: Pete Larson
As you have been reading in Rear Commodore, Becky Archibald's Membership Committee updates, the Bylaws Committee has been working on an amendment to the bylaws. This new amendment will allow for married couples to fully share the membership experience here at SSYC. This type of membership is a currently available at Milwaukee and Sheboygan Yacht Clubs. I believe it will be appealing to prospective members and help sustain the club into the future. The official text of the proposed change will be mailed or emailed, depending on your preference on file with the office, prior to the next membership meeting. Voting is open to Active and Life members in good standing.
Here are the steps for amending the bylaws:
1. At least 10 days prior to the general membership meeting the Corresponding Secretary will post and mail or email, the text of the proposed amendment(s) to the membership.
2. The amendment will be discussed at the membership meeting. Revisions may be proposed this meeting.
3. At least 10 days prior to the next membership meeting, the (potentially revised) text of the proposed amendment will be mailed/emailed to the membership.
4. After being read at the second meeting, the Corresponding Secretary will mail/email ballots to active and life members and include the date by which the ballots must be returned.
5. The Commodore will appoint a Chief Teller who will validate and tabulate all ballots received.
6. The Chief Teller will report the results to the Corresponding Secretary and the Publications Director, who will post the results and announce them in a club publication.
7. The amendment passes if 2/3 of the returned ballots vote to approve the change. If approved, it takes effect immediately.
Compass Sponsors
Finance Secretary
by: Brad Kyle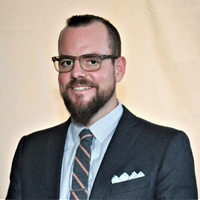 It was good to see more familiar faces at the Club these last few weeks. I am looking forward to the spring work parties and summer activities that lie ahead. More importantly… WINGO will be starting back up soon and I can't wait to spend Wednesday evenings with the crew.
I would also like to welcome our new Compass sponsors and the loyal returning sponsors. Please take a minute to check out all the great goods and services those companies have to offer.
Financially, we are still in a good position and the Board and Staff are doing a great job to stay on budget. Just a reminder, since cash flow is so critical to the financial health of this club, please make sure your balances are current. If you have any questions about your bill, please do not hesitate to contact the office. There are also convenient ways to pay your bill through the SSYC website or automatic ACH option. Moreover, some members have reached out to me directly with specific financial questions. I appreciate the passion all our members have to make this club successful, so please do not hesitate to reach out to me via email (Brad@SSYC.org) with any questions.
Finally, food review time. Being a transplant from Pittsburgh, Chef Jay was kind enough to take a special request and make our first Lenten Friday feel a little like home. Yes, if you can believe it, not everyone has a fish fry every Friday, but during Lent in "Da Burgh" fish fry's are a big tradition. Almost every church, fire hall, social club, etc. has one and the staple is the fish "sammich." Jay replicated this with his beer battered cod filets. They were golden brown, flakey with a slice of American cheese melted on top, sammiched between a burger bun with a healthy slathering of cocktail sauce n'at. True perfection!
Till next time…
Stay classy and stay safe SSYC!
Compass Sponsors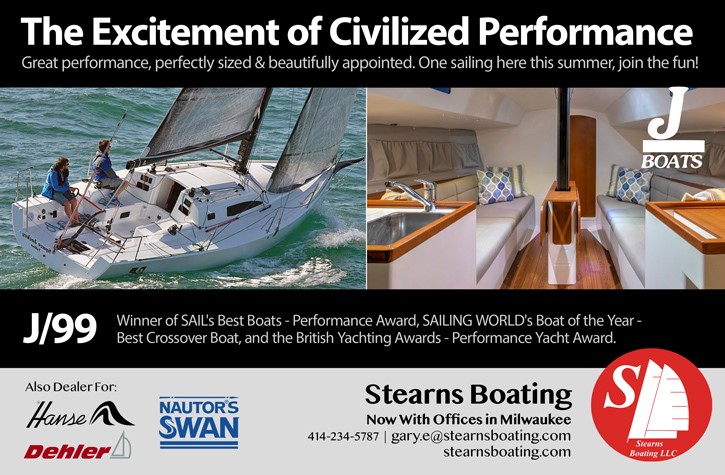 Entertainment Committee
by: Tony Hetchler
The Entertainment Committee met in February to discuss plans for 2021. As we have previously communicated, we are planning to host some smaller events in Q1 and into Q2 while the dining room is undergoing renovation and to allow us to follow proper protocol. Our event calendar includes the following events.
Mount Gay Rum Master Class and Chef's Pairing Dinner
Wednesday, March 17th
Kentucky Derby Party (Limited Space Available)
Saturday, May 1st
"Welcome Home" grounds opening party Saturday, June 5th
Review of the Fleet Saturday, June 19th
Queen's Cup Party Thursday, June 24th
Dancing Under the Stars (Black Tie Optional) Saturday, July 24th
Corn Roast Saturday, August 28th
Octoberfest Saturday, September 18th
Halloween Party Saturday, October 30th
Glow Party Saturday, November 20th
New Year's Eve Party Friday, December 31st
We are excited with this great mix of favorite events and new events. We will provide more details about each of these events as planning moves forward.
Rebuilding the Slips
by: Jerry Kedziora, PC
WE NEED YOU!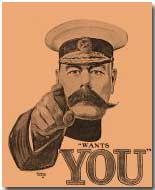 In last month's Compass, I wrote an article (Slip Rehabilitation) about our planning around reopening our slips for the season. Part of the planning included deciding what material we should use to make replacement pallets for the finger piers. At a recent slip committee meeting it was determined that we are going to use composite material supplied by Green Bay Decking and the material has been ordered. The material order included all of the pallets, fasteners, boards for the retention system and additional material to make the steps for all of the finger piers on D dock.
On March 15th we are scheduled to receive the first shipment (trailer load) from Green Bay Decking for about 250 pallets. To complete the project of replacing the finger pallets we will need to install a total of over 670, 2-foot x 4-foot pallets and over 70, 2-foot x 2-foot pallets for the ends of the slips where the pilings are located. The 4 footers weigh about 40 pounds each which is a lot less then the old wooden pallets made from treated lumber.
We are going to need many members to form teams to move the pallets to the docks and install the pallets on the finger piers. The work consists of moving the pallets from the trailer to the docks, moving the pallets on to the finger piers one by one, screwing the clamping (retention system) in place. For example, a finger pier for a 40-foot slip takes 9 four foot and one two-foot pallet.
WE ARE GOING TO NEED EVERY MEMBER TO HELP US GET THIS PROJECT DONE IN TIME FOR SLIP OPENING ON May 1ST
We will have cordless tools available but would prefer if volunteers would bring and use their own PFD's.
The plan is to develop several teams and have at least one or two teams working every day including weekends. We would like to complete at least two finger piers per day if possible. The plan is to start with A dock because all of the slips have been leased on that dock and then proceed to the rest of the docks and install pallets where the slips have been leased to ensure, they are available on May 1st to the members who have leased the slips. We will then go back and install pallets on the unleased slips until we are done with all of our slips.
We would like to start these work parties on or about Saturday March 20th, weather dependent, with work typically starting at 9:00 AM and continuing to about 11:30 AM.
Please volunteer, we need your help.
If you're interested in volunteering, please contact me at:
Email: jerrypremierappraisals@gmail.com or by phone:414-218-7076 and if you have any questions please feel free to contact Mark Humphrey email: mhumphrey@ssyc.org , phone 414-412-2356 or slip committee chair: Glenn Ponting email: glenncarig@yahoo.com, phone 262-719-6098.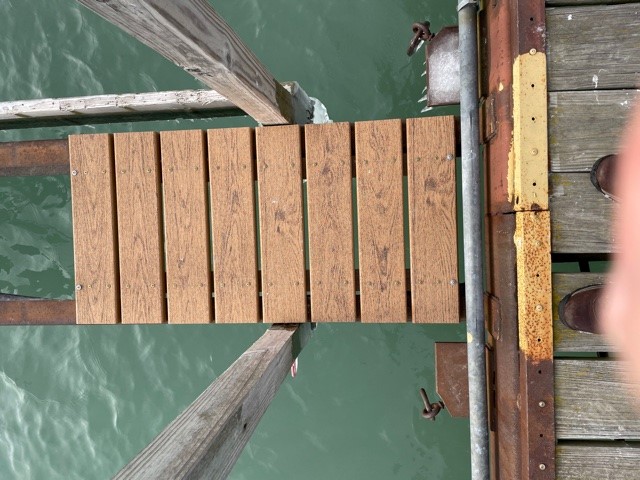 Slips Committee
by: Glenn Ponting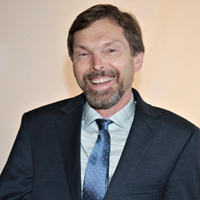 60 Days. That is the number of days until the slips open on May 1st. As PC Kedziora mentioned in his article, we have a lot to do before boats can occupy the slips. It will take a bunch of volunteer hours to get everything done but I trust we can count on the membership to pitch in. If you haven't helped on a work party before, this is your chance to join in. If you are a newer member and don't know many people, come on out and enjoy the beautiful Wisconsin spring weather while meeting other members and helping make the docks ready for the 2021 season.
In addition to the work rebuilding the damage done to the docks during last winter's storm, we have the usual springtime tasks to be done. All the safety gear needs to go back out, the Ice Eaters need to be hauled out, cleaned, and put in storage, and ramps at the north and south ends need to be lowered. One of the big things that keep our dues from reaching MYC levels is the volunteer labor donated by our members. The club needs everyone to pitch in and help get us ready for our return to the boating life. Our main slip opening work party is scheduled for Saturday May 1st starting at 9:00 AM. Please mark the date on your calendar and plan to join us.
If you happen to spot the handsome fellow pictured below don't shoot. The slip committee is experimenting with a new method of discouraging geese, ducks, gulls and other waterfowl from hanging out on our docks. Thanks to John Achim for his work getting the coyote and building a base for it. For his efforts John suggested he should have naming rights. I'm not sure a certain past commodore would be flattered by John's choice but if this works, he may change his mind. I have seen these things used at Door County marinas and they seemed to be remarkably effective. Let's hope they work for us too.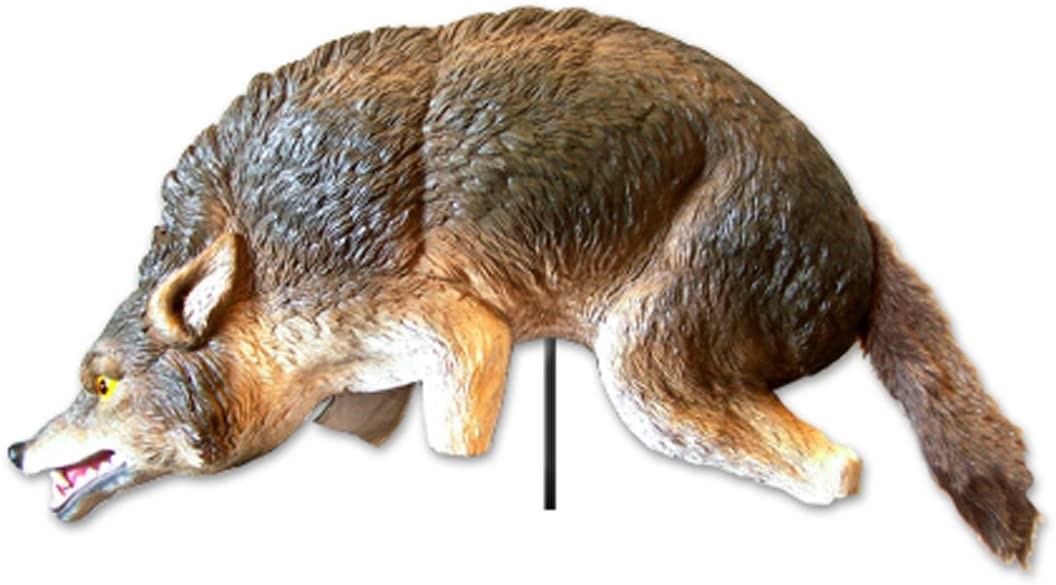 Compass Sponsors

Water Levels
By: Jerry Kedziora, PC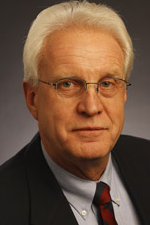 In the November Compass I wrote an article on Lake Michigan water levels. As we enter early spring here's an update. As predicted, Lake Michigan reached an all-time high of 582.35 feet which is 4.85 feet above the chart datum of 577.50 feet in September. By any measurement Lake Michigan-Huron set a record. But by October 23rd Lake Michigan-Huron dropped three to four inches. This February the lake level continues to drop and the forecasted level is 580.64 feet from the September high of 582.35 feet.
Further, the Lake Michigan-Huron water level is forecasted to continue a seasonal decline based on below average precipitation and increased outflow thru Lake St. Clair.
If the current forecast holds, Lake Michigan-Huron will continue to decline over the next six months. Water levels are projected to decline 7 to 10 inches below the record water levels.
While these declines don't sound like a lot we appear to be headed in the right direction based on these numbers. Hopefully, Lake Michigan-Huron will not be setting any additional records in 2021
The overall prediction is dependent on how much evaporation there will be and how much precipitation there will be this spring. By any measure, the break wall is getting "bigger" and the water is no longer close to the bottom of the stringers on our docks and finger piers.
By the way, did you know that it takes 2.3 trillion gallons of water to raise Lake Michigan a half a foot? Amazing where all that water came from.
Water levels can be tracked on a weekly basis by going to the Army Corp. of Engineers website at: www.Ire.usace.army.mil/missions/Great-lakes
If you do go to this website or any other, keep in mind that water levels shown in any charts or graphs are still water surface elevations over the entire lake surface and water levels may vary at specific locations where measurements are taken due to local meteorological influences. Recorded monthly mean water levels are taken from a network of water level gages located around Lake Michigan-Huron. . As a reminder, Lake Michigan and Lake Huron are considered one lake because they are at the same elevation above sea-level
Sources: Army Corp. of Engineers
Moorings Update
by: Adam Tindall-Schlicht Director, Port Milwaukee
Mooring Process Improvements to Continue in 2021
In 2020, the Port partnered with South Shore Yacht Club (SSYC) and its members to improve the administration of the mooring permit process, and those enhancements will continue in 2021. Ms. Rhonda Ronsman, Administrative Assistant, joined the Port this year and is responsible for administration of the permits going forward. She replaces Ms. Donna Luty, who retired in December 2020 after 30+ years of service at the Port. Ms. Ronsman is available via email at port@milwaukee.gov or via phone at 414-286-3511 to address any questions.
Within the next few weeks, registrants will receive a letter from the Port with instructions on how to complete the annual permit renewal process. Under the City of Milwaukee Charter and Code of Ordinances, the Port is responsible for issuing permits each year, effective from July 1 to June 30 annually. Originating fees for a new mooring permit are $35. Annual renewal of existing mooring permits are $20. Permits can be transferred for a fee of $25.
This year, the Port is hoping to add a triplicate sticker system to the permit. In doing so, the City of Milwaukee, SSYC, and its stakeholders will be able to easily identify the permit number, the mooring, and the assigned vessel by use of the same heavy duty sticker visible on each. Additional detail will be provided in the Port's forthcoming letter to all permit holders. The Port is also considering further action with City of Milwaukee elected leadership to further protect permit holders and their property from misuse; future regulatory change may be on the horizon.
The Port intends to conduct an on-the-water inspection of all moorings in summer 2021 with our new surveying vessel, the Larry Sullivan, named to honor the Port's long-serving Chief Engineer who retired in 2020. In conducting this survey, we will identify illegal, unregistered, and out of compliance moorings. I urge you to take any and all necessary action prior to the sailing season to ensure your mooring is of required specification, registration and up-to-date annual payment.
Again, the Port is committed to protecting your investment. I reiterate the same point from last year: Moorings cannot and will not be stolen or removed without the permit holder's permission and without a completed transfer permit previously issued by the Port. Private service providers may not relocate or reclaim a mooring without the permit holders consent.
To learn more about Port Milwaukee, its commercial services, and our work on Jones Island, please visit www.portmilwaukee.com. I welcome your feedback and comments about the Port and the mooring permit process via email at port@milwaukee.gov.
My husband, A.J., and I look forward to seeing you at the SSYC in the warmer weather ahead.
Junior Advisory Committee
by: Tryphena Fischer
Spring Scavenger Hunt!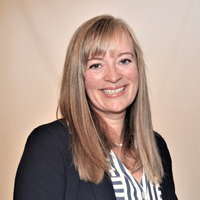 Saturday, April 3rd, 2021 from 11am – 1 pm. The Scavenger Hunt will begin at the SSYC Gate, go through South Shore Park and finish outside, on the grounds of SSYC. Clues and riddles will guide you along the trail. Those who complete all tasks will be entered into the raffle. Raffle prizes include rides on various sailboats and even an aerial tour of Milwaukee aboard a small aircraft! A suggested $10 donation is recommended per passage. This event is open to the public. Social-distancing and masking guidelines will be observed.
JUNIOR SAILING REGISTRATION
Registration is open for summer sailing school: https://www.ssycjuniors.org/sailing-school.html Students are taught by US Sailing Certified instructors, plus assistant instructors. If you have any questions, email Rena Fischer at junior.advisor@ssyc.org. Don't delay, classes are filling fast.
Employment Opportunity: US Sailing Level 1 Certified Instructor
For 10 weeks (June – August) of sailing instruction, children ages 8 – 18. Commensurate salary with sailing programs in the area. For employment inquiries, contact Rena Fischer. Email: junior.advisor@ssyc.org
Upcoming Meeting: Junior Advisory Committee Meeting: Thursday, March 25th, 2021 at 7:00pm Virtual. If interested, contact Rena Fischer at junior.advisor@ssyc.org
Do you shop online? You can enable Amazon to donate to the Juniors every time you make a purchase! SSYC Juniors has an AMAZON SMILE account: South Shore Yacht Club Junior Sailing Foundation, Inc.
SSYC Junior Time and Tide
Senior Spotlight
Ingrid Stollenwerk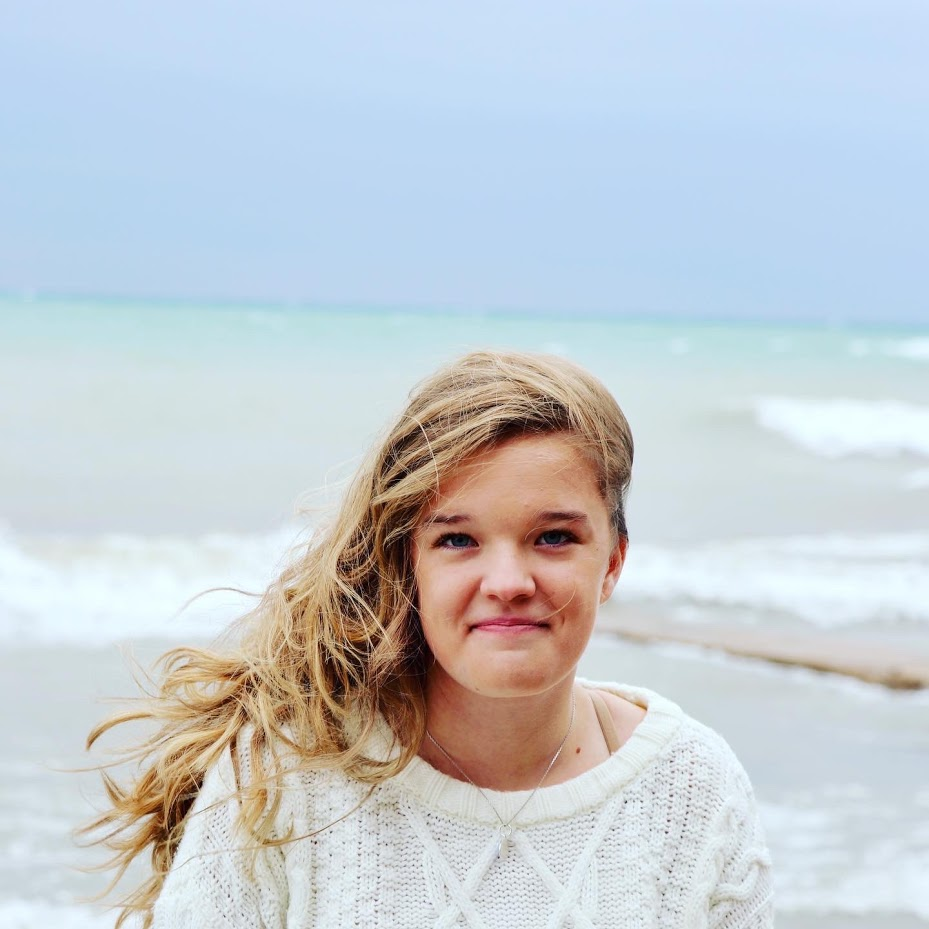 Age: 17
Years of being a SSYC Junior: This will be my 10th
School you are at: Whitefish Bay High School
Current grade: 12th Senior
What are your hobbies?
Singing, playing guitar, musical theater, camping, being with my friends, babysitting, and sleeping.
What are some of your other sports that you enjoy?
I like to ski and swim.
What do you do in the winter?
During the winter I do High School Theater, ski, and wait for it to be summer again.
How have the Juniors prepared you for your future outside of sailing and with sailing?
I have learned many different life skills such as how to work with other people, how to make snap decisions, and how to adapt to new situations.
Because you're a Senior in High School what colleges are you looking at and what field of work do you think you want to go into?
I applied only to wisconsin state schools including, UW- Milwaukee, Whitewater, Stevens Point, Eau Claire, and La Crosse. Unfortunately, not many of these schools have a sailing team. I am not entirely sure what I want to do yet, but I am thinking about going into either business or teaching.
What are your plans beyond Juniors?
I dont have big plans for what I am going to do in the future, right now I am just trying to enjoy my senior year and the people that I have around me before I have to leave for school next year. If I have learned anything in the past year with the pandemic, it's that life can change in the blink of an eye so it is important to be grateful for what you have while you still have it.
What advice would you give a newly starting Junior?
Stick with it because it is really worth it in the end. I hated sailing for my first few years of sailing but then I met all of my friends and stuck with it for them and I am so glad that I did because now sailing plays a huge role in my life and I don't know what i would have done for all of those summers without it.
What advice would you give to a sailor who is struggling in big wind?
Take deep breaths and remember that you have the power over the boat, not the wind. If you are going up wind, ease your sail a lot to depower and then pull it in a little bit at a time so that you can keep the situation manageable for yourself. If you are going downwind, keep your weight at the stern of the boat to avoid bow plowing and remember that in order to depower you have to trim in the sail. No matter what you're doing, try to keep a positive attitude because heavy wind can be extremely fun, but only if you make it fun!
Special Events Committee
by: Craig Griffith
Queens Cup Registration is Open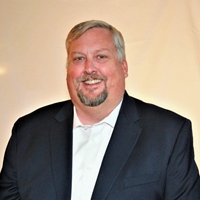 Start your preparations now, registration for the 2021 Queen's Cup Race® is now open. This year's race will be held on June 25, 2021 finishing in Muskegon, MI. Please go to the Queen's Cup Online Entry Form (ssyc.org) and complete your registration. As of this writing 21 boats have entered, and of those none are from SSYC.
The Special Events Committee, and Muskegon Yacht Club are hard at work to present a spectacular and safe event for our participants and volunteers. Please like and follow the New Queens Cup Race Facebook page (https://www.facebook.com/QueensCupSSYC/) for event news and sponsor offers. Please thank the 2021 Queens Cup Race sponsors: Mt Gay Rum, North Sails, Harken Derm, Pettit Paint, and Rogue Marine.
Queens Cup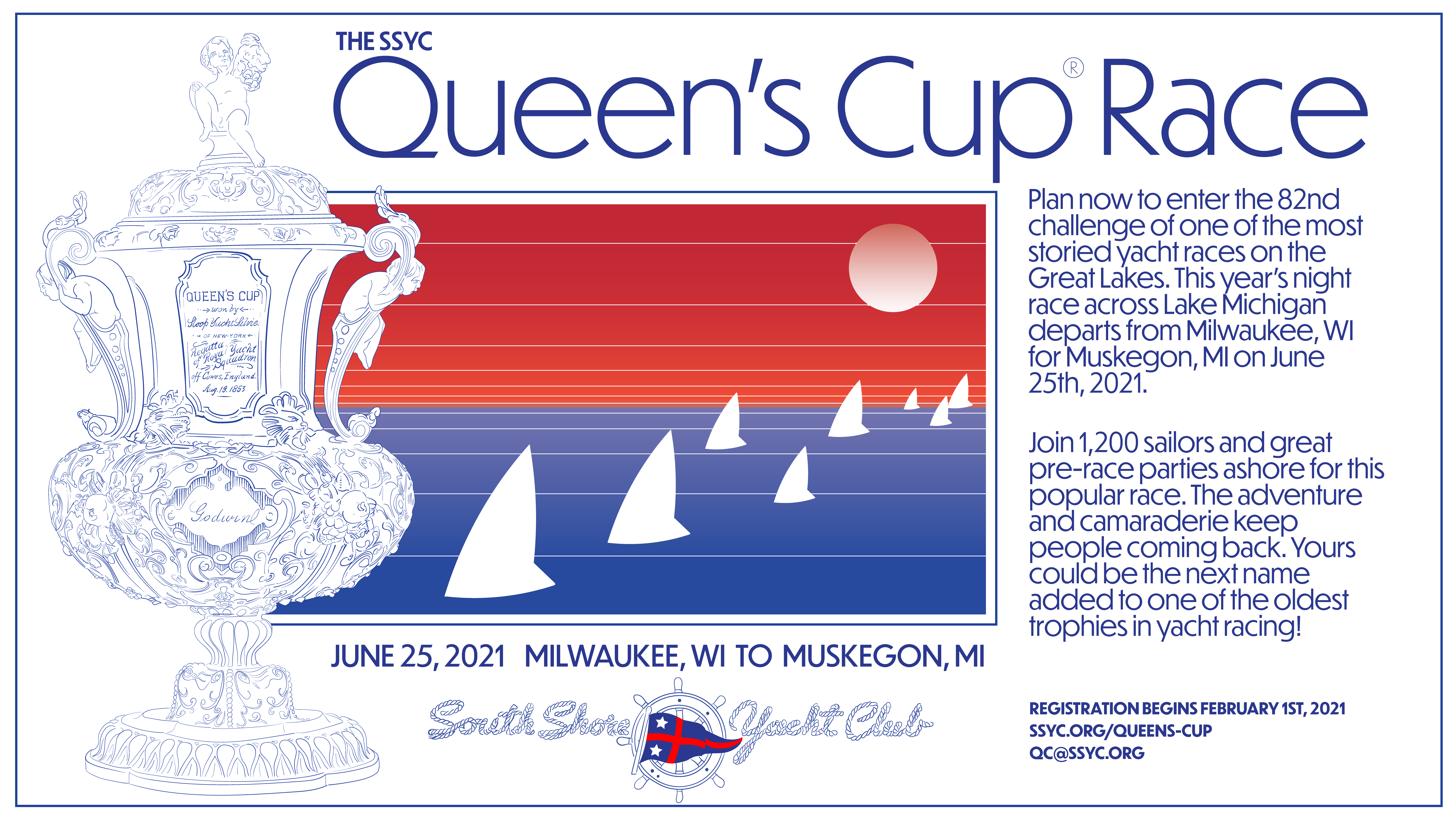 Sail Race Committee
by: Cheryl Kelly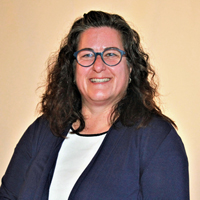 Sailing Seems a bit far away at the moment – don't worry, May isn't that far away for most of us not ready to face ice sailing, and there are some fun things to do in the meantime…
Have you seen "Maiden" yet?
Maiden is the inspiring true story of the first all-female crew to enter the Whitbread Round the World yacht race. If you want to immerse yourself in racing and sailing inspiration, you should settle down for the evening and give it a good watch – fun for you and the whole family or with a group of sailing friends.
What are the best tips for staying informed about weather conditions at the club?
Keep an eye on the weather – the ssyc.org web site webcam is a good direct view of what's happening at the club. If you haven't used it yet, you can find it at "For Members – Webcam" on the menu of our web site.
For a broader view of the weather, Accuweather's web site is fairly reliable. For a deeper look at weather on the water, the Dark Sky mobile phone app and NOAA's Tides and Currents site for Lake Michigan are both helpful. Check them out.
When will we be sailing?
As we work to ready for the sailing season, we are in the process of putting our race documents together for each of our fleets – MBWOS, Lightning, SS/SSS, Double-Handed (yep, it's back J), MBOS, SASS and DF65. It is our intent to get a full season of racing in this year following a typical schedule with racing beginning the last Wednesday in May.
The schedule is being posted on our SSYC web site over the next week or so after a few changes.
The DragonForce 65 Radio Control fleet is planning on a Spring series to begin before our big boat racing. It should be a good show for spectators and a good warm-up for competitors.
Boat work is already under way for some of our projects and for the Adult Sailing boats. Volunteers are always needed. Please contact RaceCommittee@ssyc.org if interested in volunteering.
Is there more to do before the season starts?
Yes! Join us for the 2021 Virtual Crew Search online, scheduled for May 15th – stay tuned for details. It will be great to meet new sailors, chat among the fleets, and find a ride if you need one for the coming racing season. We'll be starting social and email communications shortly.
Also, come to the club! Share stories with friends and fellow sailors, work on boats and generally enjoy the lake view. We'll see you there!
Compass Sponsors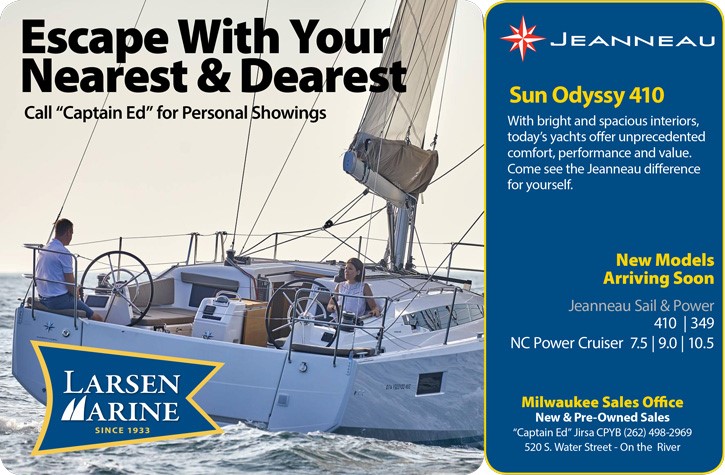 The Finish
by: Dave Wehnes
I am in the process of reading my new copy of Dave Perry's "Understanding the Racing Rules of Sailing through 2024". One of the changes to the rules is that boats now start and finish when their hull crosses the line. His discussion of the definition of "Finish" is rather interesting, and I have included portions of that discussion below:
FINISH
A boat finishes when, after starting, any part of her hull crosses the finishing line from the course side. However, she has not finished if after crossing the finishing line she
(a) takes a penalty under rule 44.2,
(b) corrects an error in sailing the course made at the line, or
(c) continues to sail the course.
You finish when any part of your hull (not your crew or equipment) crosses the finishing line. Therefore, in a strong adverse current for example, all you need to do is get your bow across the finishing line to get your finishing place or time. Rule 28.1 (Sailing the Race) states, "After finishing she need not cross the finishing line completely. "
The "hull" is the boat's main body or shell. Things attached to the hull like racks, or things protruding from the hull like prods for the spinnaker, are not part of the "hull.
Sometimes, when coming up to a finishing line, it is not always clear which way to go across it. The definition says that a boat finishes when she crosses the finishing line from the course side. The "course side" is the side the last mark of the course prior to the finishing line is on. Therefore, simply cross the line in the natural direction from the last mark you rounded or passed, regardless of any required sides either of the finishing marks may have had at other times during the race (see Cases 45 and 129).
"If the race committee shortens the course at a leeward mark that was supposed to be left to port, but anchors the committee boat to the left of the mark looking downwind, do I cross the finishing line leaving the mark to starboard, or do I hook around the mark and leave it to port?"
You cross the finishing line from the "course side," which means leaving the mark to starboard. Case 129 says, "After the race committee shortens the course, the mark is no longer a rounding mark. It becomes a finishing mark (see rule 32.2). To comply with rule 28, boats must finish in accordance with the definition Finish. Therefore they must cross the finishing line from its course side." And if you realize you have crossed the finishing line in the wrong direction, you can correct your error so that your course complies with rule 28.1 (Sailing the Race). Remember that this may require that you "unwind your string" first before crossing the line in the correct direction (see the definition Sail the Course).
Publications Committee
by: Andrew Van Sickle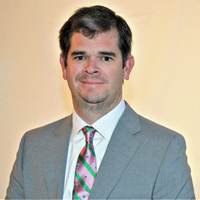 The Publications Committee has been busy updating the Member Handbook and Directories. These have been out of date for several years, and it has taken us longer than I thought to gather all necessary information. I hope by the time you are reading this article we will have submitted the final version for publishing.
I have been enjoying reading old Compass articles and this month's 'From the Archives' comes from March of 1947. It's interesting to note that commodore Norm Hundt (1947, 1948) encourages his membership to patronize the club and in turn the club will return its profits back upon its members. I recognize this coincidental parallel almost 75 years later when I decide to purchase a carryout meal from the restaurant or a partake in a drink at the bar. Its important for us to use our facilities now so that when boats are back in the water this summer, we can truly reap the benefits of our club.
From the Archives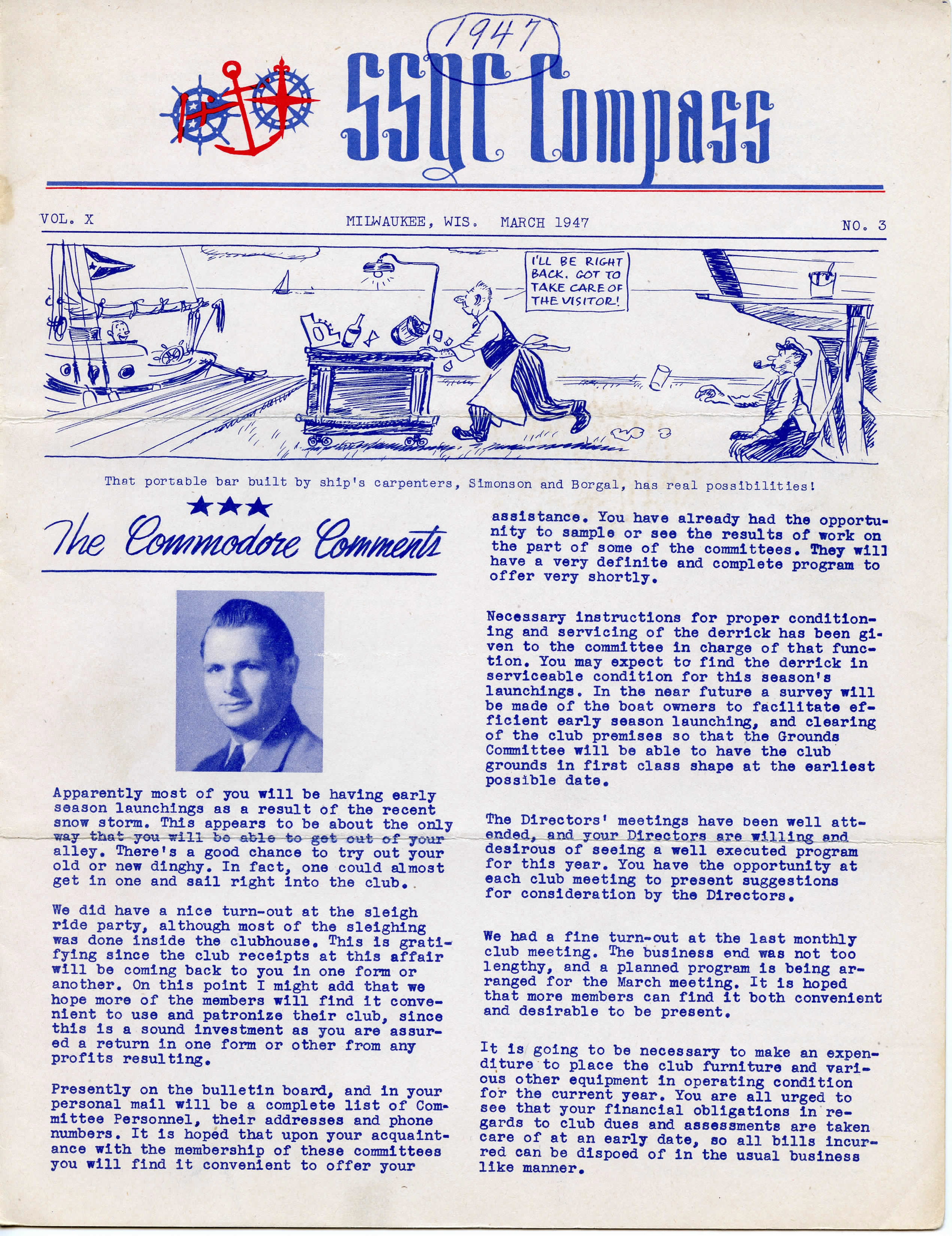 The Compass is distributed by the SSYC Publications Committee (Andrew Van Sickle). Contact Andrew.
Interested in advertising? See details.
To submit an article you must be a member. Submit online here. *Must be logged in.

All content in this newsletter ©South Shore Yacht Club
Unsubscribe from future mailings.