November 2021 Compass
If you have problems reading this

view it in your browser

.

November 2021
From the Helm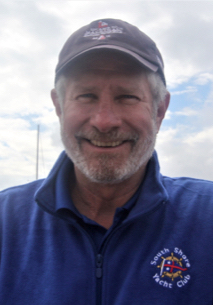 by: Pete Engel, Commodore
We are truly in the late fall season, the slips are empty, the grounds are covered with boats and our members are enjoying the many social events that are occurring at the club this time of year. I was impressed by the number of members who volunteered for the slip and grounds work parties to transition the club from summer to winter mode. It is also great to see our many new members pitching in and participating in the SSYC community.
Breakwater
Last week the breakwater engineering and design company, Baird, began their on-site survey of the breakwater condition. Survey boats were cruising back and forth along the breakwater as drones flew overhead to get this part of the project done before the snow flies.
I attended the November 1st meeting of the County Finance Committee where funding for the breakwater project was discussed. In a prior Finance Committee meeting $100,000 was approved to begin the physical inspection of the breakwater. In the November meeting the Finance Committee approved an additional $621,856 to complete the design and engineering part of the project. This results in a not to exceed contract value of $719,119. As this amount is less than the 2021 budget amount of $1,066,417 we will be petitioning that the remaining $314,298 be allocated to beginning the breakwater repairs in 2022. The full resolution can be found here.
Budget
The club's Financial Secretary, Brad Kyle, and the Finance Committee have been diligently working on the 2022 budget. The club's finances are in good shape with low debt, reserve funds, an untapped line of credit and 427 active members. We are taking a close look at the inflation forecast for 2022 particularly in the areas that affect the club such as food cost and restaurant labor cost. We are also taking a conservative approach to estimating 2022 slip occupancy and membership numbers to ensure we remain financially sound. The 2022 budget will be presented at the General Membership Meeting on December 9th.
Welcome Sea Scouts
The South Shore Yacht Club is now the official home of the Sea Scout Ship INVINCIBLE. We welcome the opportunity to support the good work they do to teach boating skills on Lake Michigan. The Sea Scouts have had a long history in Bayview and with SSYC as you can see in the article in this month's Compass.
House Committee
by: Dick Olson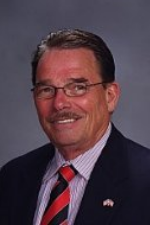 Our By-Laws define the House Committee in part: "It shall be the function of the House Committee to be responsible for the Clubhouse and its operations, for maintaining and keeping the Clubhouse in good order and repair, and for recommending improvements." And other items pertaining to Food & Beverage, etc. We're at that time of the year for "keeping the Clubhouse in good order and repair". Please note the following dates:
Committee Meeting – Tuesday, November 23rd 6:30 PM in the Dining Room. You don't need an invitation to attend and we welcome New Members.
Christmas Decorating – Saturday, November, 27th at 10AM
Ships Store: Thank you to Susie Larson to head up the clubs Ships Store. You'll be seeing new items for the upcoming Holidays
Parties and Events: If you want to plan a party or an event utilizing our Clubhouse, please contact our GM, Kate Newton. Kate will provide you with professional planning on menus, options, available dates etc..
Thank You: to all of the House Committee members. There are many projects coming up in the next couple of months.
Pet Policy: As to fall and winter temperatures arrive, our "furry friends" want to come inside the clubhouse. For Health and Safety reasons, pets are not allowed in the clubhouse.
This painting was dropped off at SSYC about a year ago without a name of the donor. This has been displayed at the top of the stairway leading to the dining room. We're finalizing the "Q-Boat" history displays and this picture will be removed from the Clubhouse. If you're the donor, we thank you, but it needs a new home. Please contact Dick Olson, 414-559-5323 or DickOlson@Plasticrep.com if you have any information or an interest in acquiring this artwork.
Entertainment Committee
by: Tony Hetchler, Corresponding Secretary
I want to thank the members of the Entertainment Committee for their help in planning and decorating for the 2021 Halloween Party. They showed up early, worked all morning and transformed the club into a festive and spooky atmosphere for the evening's event. Of course, no event is successful without support from our membership. You all made it an event to remember with great costumes and cheerful participation. It was great to have you all back in the club!
New Year's Eve – we have had many discussions with members about plans for New Year's Eve celebration this year. We know that people are changing the way they celebrate and where they celebrate. We need your help to get this event right. We will be sending an email with a link to a survey to gauge the level of interest and gather information on the type of event you would like to see. Please take a few minutes to complete the survey and, as always, please let me know if you have any questions.
Open Mic Night – One of our new members, Brian Molstad, has volunteered his time and talent to host a monthly open mic night at the club. We are going to kick this off on January 19th but wanted to give advanced notice to all of the club's musicians – start practicing now and get ready to come enjoy an evening of music with your fellow club members. We will provide more detail about logistics when we get closer.
2022 Events: Please note the following dates on your calendars for key 2022 Entertainment events. Also, look for some great events to be added as we finalize planning (Rum Tasting Dinner, Bourbon Dinner, Jazz/Speakeasy Night)
| | |
| --- | --- |
| Date | Event |
| Saturday, February 26, 2022 | Mardi Gras Party |
| Saturday, May 7, 2022 | Kentucky Derby |
| Saturday, June 11, 2022 | Review of the Fleet |
| Thursday, June 23, 2022 | QC PARTY |
| Saturday, August 13, 2022 | Corn Roast |
| Saturday, September 17, 2022 | Oktoberfest |
| Saturday, October 15, 2022 | Change of Watch |
| Saturday, October 29, 2022 | Halloween Party |
| Saturday, December 31, 2022 | NYE |
Membership Committee
by: Becky Archibald, RC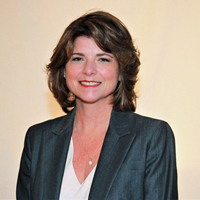 We've again included photos and names of our newest SSYC members in this month's Compass. Please say hello and make them feel welcome if you see them at the club!
The membership committee is meeting on Tuesday, November 9th at 6 pm to start planning our 2022 marketing campaign and open houses to introduce prospective members to our club. We've welcomed 73 new members so far this year and hope to be just as successful next year! Please join us or email me at ssycmembership@gmail.com if you're interested in helping us promote the club and meet new people.
We have 87 members who have opted into Shared Membership so far. If you've been meaning to opt-in, now is a good time! Just fill out the online form on this web page: https://www.ssyc.org/for-members/members-home
Membership by the numbers
Active – 427
Associate I – 6
Associate II – 10
Live – 183
Life Surviving Spouse – 52
Non-resident - 71
October New Members: Kristen Kulp, Cate and David Selfors
November New Members: Dana Sprenger, Barb Selk and Chris Knuth, Conni and Michael Rettie, Alec and Christine Olson with son, Hemmy
Junior Advisory Committee
by: Tryphena Fischer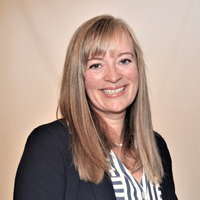 With the Holidays approaching, you will be hearing many appeals for charitable giving. While there are a cornucopia of options, consider adding the SSYC Junior Sailing Foundation to your donation short list. The last couple of years have been challenging for Junior fundraising and your help is needed. Despite winter maintenance sessions, equipment replacement and upgrades are desperately needed. A number of sailboats in the Junior fleet are getting close to 20 years old. For a racing dinghy, that age range is getting to be untenable to continue in daily use.
While lesson operation costs are covered by lesson fees and funds raised by the kids, capital costs for maintenance and upgrades are funded with money raised by the Junior Foundation. The Foundation is a 501(c)3 organization separate from the Yacht Club, which means we cannot use yacht club funds. As boats age, the Junior Sailing School will have to retire the boats, due to being unsafe and cost prohibitive. Retirement of boats, without a replacement, decreases student enrollment, which decreases participation in the Juniors Program. Your tax-deductible donations are the life blood of Junior sailing. Without members' donations and endowments the Juniors are facing a difficult future. Again, please consider the SSYC Junior Foundation during this season of gratitude and giving.
Your tax-deductible contribution can be made here: https://www.ssycjuniors.org/donate.html . You can also make a check out to SSYC Junior Sailing Foundation, Inc. You may drop the check by the club office or mail it to 2300 E. Nock St., Milwaukee, WI 53207.
Contact Stacy Trisco or Karen Wake to learn of special fund-raising needs or discuss memorial endowment options.
A donation of any amount will be greatly appreciated!
Auxilary
by: Christine Martin
The Auxiliary has had a great fall. October's Shipmates Night started with a wonderful dinner of roasted chicken breast, rice, mashed potatoes and green beans. As has become tradition, this was followed by pie brought in by our members. The entertainment for the evening was cellist Peter Thomas. Mr. Thomas has been with the Milwaukee Symphony since 2008 and during the recent challenges of Covid-19 he co-founded MusiConnect which organized driveway concerts. He presented a wonderful range of both classical and contemporary music all played on an electric cello.
It was a great pleasure to be present at Change of Watch for the awarding of the Al and Erv Nickle award, mostly because this year's recipients are Pat Rakowski and Fran Aring. Pat and Fran had served the club in many capacities, most visibly by creating and maintaining the gardens and flower pots. It was historic for the Auxiliary as these two ladies are both members and past presidents of this organization.
During our November meeting Fran discussed the situation with Holiday Giving Tree tags. We will not be having tags this year, however, we will be collecting checks for St. Ann's Center and would suggest that you donate $30 in lieu of each tag you would have taken (1 tag-$30, 2 tags-$60 and so on). We also had the elections of new officers. The new officers are: President, Sharon Scherr; Vice President Cindy Zydzik; Recording Secretary Kristin McCall; Corresponding Secretary Ann DeLano, Treasurer Sandy Bednarek; Financial Secretary Fran Aring; Auditor Susan Peterson; and 1st year Board Members, Veronica Roberson and Christine Martin.
Slips Committee
Greetings!
by: John Sutphen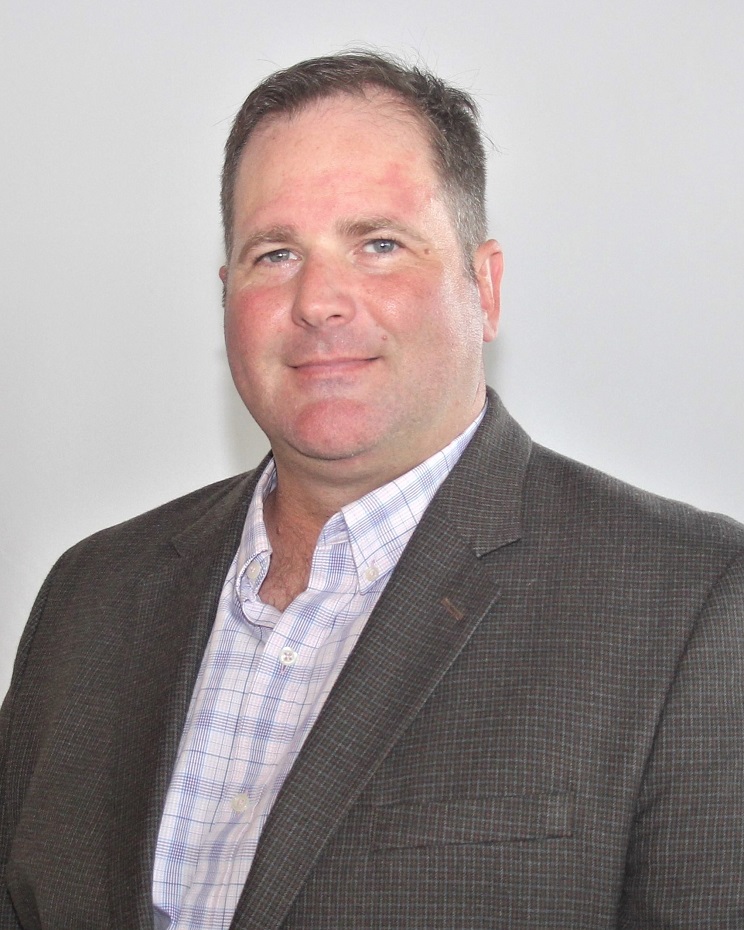 My name is John Sutphen (pronounced suht-fn), and I am your new slip chairman. I took over for Glenn Ponting a few weeks ago, since he decided to permanently head for warmer weather, and hit the ground running. Thankfully, he left me a committee full of knowledgeable and helpful members. On October 23rd, we shut the water off to the slips and blew out all the water lines. Then, we had a successful slip closing work party on October 30th. The weather cooperated perfectly, and we had a staggering 55 volunteers show up to lend a hand. A few members even brought their children to get in on the fun and show them what this club is all about. Laura provided donuts, muffins, and coffee in the morning, and chef Jay and the kitchen staff provided a nice lasagna lunch after the work was completed. I want to thank everyone that showed up, and especially thank the members of the slip committee for helping to prepare everything for both events. There were a fair amount of slips that still had wave boards down and lines and chains attached. For next year, please remember to read your slip contract and to have everything removed the day before slip closing (including dock boxes). 2022 slip contracts will be going out to current slip holders sometime in the beginning of December. Due dates for those will be in the letter accompanying the contract.
The slip change meeting is scheduled for January 22nd, 2022 at 9am. Based on the success of this year's virtual event, we plan to hold next year's in virtual format as well. More on this will be in next month's compass. If you ever have any questions related to slips, please reach out to me at slips@ssyc.org.
Waterfront Services Committee
Hello everyone
by: Gary Johnson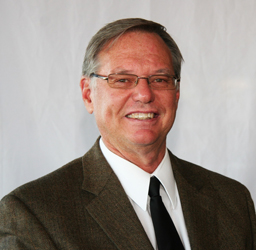 Derrick operations have been completed. Many thanks to the whole Derrick crew. The crew did a great job and we're very professional as always. Remember anyone storing a boat on the club grounds must be present while the boat is plugged in. Leaving a boat plugged in could result in a $25 fine. Also ladders must be down when not in use and locked to your skid or trailer. This could also be a violation of $25 if not done, so please put a cheap bike lock or whatever you have to keep your ladder secure.
As many of you know waterfront services is in charge of security at the club. Remember if you bring a vehicle in , close the gate behind you. The gate should never be left open for any period of time. Also do not block the walking gate open. Several members have asked about getting a camera that would show the south docks on the web cam. I will look into it and see if the cost is justifiable.
The tender and the committee boats have been pulled and winterized. The tender got a new starter this year along with two larger batteries. We plan on doing a little touch up painting in spring and should be ready to go.We also had some interest in members becoming tender drivers so hopefully we can get them certified over the winter. If you have any interest in being at tender operator do not hesitate to call me.
I plan on having a waterfront services meeting on November 12th at 5:00pm.
Ships Store
by: Susan Larson
Now that Boat projects are finishing up for the year we can turn to the South Shore Ship Store to keep us stylish and warm. The store is under new management with new strategies to generate more internal sales for the club! The strategy's going forward is to offer high quality apparel to be functional on the water and stylish on land. The inventory is running low at the moment and we are placing new orders to replenish this week as well as to introduce our fall / winter line, which will include stylish vests for men and women and beanies! It is also my hopes to add a modern silk screen sweatshirts, which are full on in style with kids and adults alike! Hoping to have in stock for your Christmas gifts soon!

New to the store are South Shore Yacht Club Burgees pins!! Pick them up for $6.00 while supplies last and show your club pride!

The Ship Store hours have changed and are now set to open and close with bar hours. If you can't get to the store or cannot find your size, please go to our online store at: https://boatingcloseout.com/collections/south-shore-yacht-club

Look forward to seeing all you at the club!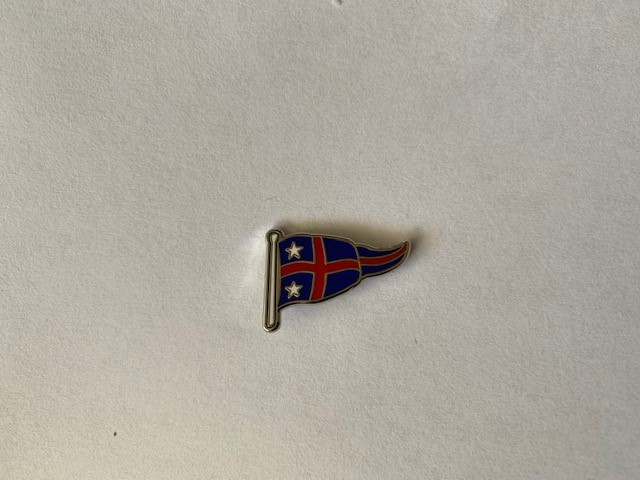 Powerboaters Committee
by: Robert Roberson
Hello all!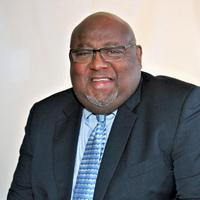 Just a few things to report.
On October 16th and 17th we took or bus trip to Oneida Casino for the Gambling Get away 2021. This trip was held on the same weekend the Packers Play the Bears and were able to stay there to watch the game before returning home. I have heard tons of positive feedback about this trip, and a good time was had by all that went with us. We had enough food and beverages to host a hospitality suite on Saturday and Sunday, and the hotel supplied us with free food and beverage cards, so if anybody didn't get enough to eat, it was your own fault. We also had food on the return to the Club. For those of you who missed this trip, don't feel left out, we have another one coming up on March 12th & 13th 2022, Sign up is available now at the club office. I would like to say that we really missed two of our key people who make this trip work, George and Janet Artka. They were both under the weather and could not go, but they did a lot of work prior to getting sick that made my job much easier and this trip a success. I would also like to thank Steve & Betty, Tim & Michelle, Sue, Mary, Cookie & Veronica. If I missed anybody please accept my apologies, and know that your help was greatly appreciated.
On October 21st we had our 1st indoor Wingo in the Lily E Room and our next one will be held on November 18th in the lily E. Room.
Gambling Getaway
Photos by: Robert Roberson
Sea Scouts
SSYC to host Sea Scout Ship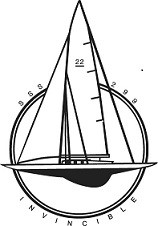 Sea Scout Ship INVINCIBLE (Ship 299) was started by Bay View resident John Tole in the late 50's and had met at the foot of Russell Avenue (just south of the Coast Guard Base) for more than 60 years. Sponsored by the Naval and Marine Corps Reserve Center until 2004, the ship is now self-sponsored. The Port Authority decided to end the lease on the space the Scouts used effective October 2021.
SSYC has offered to allow the Sea Scouts to operate out of the club grounds starting in 2022. Connections between SSYC and Sea Scouts are not new. Sea Scout Ship DRYAD was started by PC Andrew Heederik in 1915. DRYAD was not only the 1st ship on the Great Lakes, but also the first west of the east coast. Many SSYC members were involved with the DRYAD and, for a time SSYC sponsored the ship. An interview with Auxiliary Life Member Irma Dallman (PC Andrew Heederik's sister-in-law) included in the September 10, 1984 Compass included "Andrew Heederik, an ordained Episcopal minister, was one of the first commodores of the club. Heederik formed the Milwaukee group of the Sea Scouts of America. Its members included Wally Ericksen, John Blackwood, Eugene Ebersol, Horace Gittins, Al and Erv Nickel and Charlie Elsely. They were all youths active in sailing activities and later members of SSYC." Erv Nickel was skipper of the ship in the 30's.
A number of folks involved with Ship 299 in their youth, as parents or due interest are now SSYC members. Others have been members in the past and left by choice or due "crossing the bar." In an article in the April 1929 of the Lake Michigan Yachting News by PC Charles E. Kuehn titled "South Shore Yacht of Milwaukee Takes Sea Scout Program Under Its Wing" includes "…While the fundamental purpose of a Sea Scout ship is not to develop members for our yacht clubs…Many present members of South Shore Yacht Club received their first taste of sailing and useful training in the Sea Scout Ship Number One…."
The link in the chain between SSYC and the Sea Scouts has been around for a long time. May it continue to be of mutual benefit to both organizations for many years to come.
SS-SSS Fleet News
by Barbara Drake, Fleet Captain
A little history,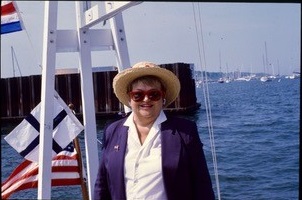 The SS-SSS Fleet became a sailing fleet at South Shore Yacht Club in 1969. The fleet was founded by past commodore Royce Komor. It was called SSSSS at first until the late Frank Kroll called it " Double S Triple S" and it has had that title ever since.
At first they were going to charge $2.00 a boat, but then they thought this was insufficient, so they agreed to charge 10 cents a foot. The larger boats would be paying more, but they had more sailors who would be participating in the festivities.
108 boats participated, with the larget single race of 46 boats. After several of the races, food and liquid refreshments were supplied by the entertainment committee. Not a bad idea!
46 boats participating is sort of an average we have had through the years, however when Jerry Kedziora was the Fleet Captain they had a record breaking race with 71 boats.
There were 3 spinnaker sections until the early 80's. That's when I went to visit a girlfriend in Oriental, North Carolina. She and her husband had a 50 foot sailboat and one morning she announced that we were going to be racing that afternoon. I was quite surprised when she said that she, her husband, me and another friend were going to be the crew. She then reassured me that we could handle it because they sailed Jib and Main. The next year the Jam sections were added to the South Shore fleet and they have been popular sections ever since.
Once again I want to congratulate the winners of the 2021 season and also extend a special thank you to everyone who participated. Your support is greatly appreciated!

The Compass is distributed by the SSYC Publications Committee (Andrew Van Sickle). Contact Andrew.
Interested in advertising? See details.
To submit an article you must be a member. Submit online here. *Must be logged in.

All content in this newsletter ©South Shore Yacht Club
Unsubscribe from future mailings.