August 2020 Compass
If you have problems reading this

view it in your browser

.

August 2020
From the Helm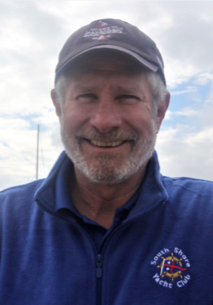 By Pete Engel, Commodore
In spite of this year's challenges there are many boating activities that are still going on. The Juniors program is now in full swing and it is very heartwarming to see our Juniors in masks taking their sailing classes under the tent and then getting out on the lake to put their learnings into action. The Lightning fleet is bigger than ever this year with 10 boats on the line for their first races of the season. We also have the Adult Sailing boats ready to go for members to rent, see details in this Compass.
There has been great progress on the main docks repairs. All docks are now accessible from the grounds and work parties have been working to remove unneeded wave boards, and installing safety equipment. Please note that all docks do not have safety ladders and life rings installed at this point. I would like to single out John Czeszak for the work he has done to prepare the docks for transient boaters. He was at the club almost every day last week removing protruding bolts and installing wave board brackets to make docking safe in the horseshoe. Brian Thompson also lead a work party on Saturday to continue to improve docking conditions at the club.
The County is continuing to meet with FEMA on a weekly basis. The County has asked for our support to help them find all historical information showing that the County has funded maintenance of the breakwater in the past and owns the responsiblitiy to execute repairs to the current damage. I have contacted our club historians who can help in this matter and found an Amry Corps of Engineers document, Milwaukee South Shore Breakwater Feeasibility Study from 2001. Hopefully, this information will help the County's case that the breakwater repair project is eligible for FEMA funding.
I met with Adam Schlicht, Director of the Port of Milwaukee. We discussed our individual efforts to recover from the January storm. He reported that they were having great difficulties getting FEMA to move forward on disaster relief. Like the County, FEMA has requested an enormous amount of documentation from the Port to justify receiving FEMA funding.
Our Corresponding Secretary, Sally Parente, has left the Board of Directors to help her family in Texas. Myself and the rest of the Board will miss her greatly as she was a significant contributor to guiding the club during these unprecedented times. The Board has voted in Tony Hetchler as Corresponding Secretary to fulfill the remainder of Sally's term which ends in November. Tony will also chair the Entertainment Committee during this period.
Lastly, please follow the club's COVID policies! The club is subject to increasing fines and loss of our business license for members not following the City of Milwaukee's mask ordinance. Do not make the bartenders or staff police your unsafe activities. Repeat excessive offenders may have their membership priviledges suspended to protect the club staff, members and our ability to do business.
Adult Sailing Update
By Craig Griffith, Special Events Director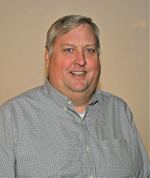 Is the lure of Lake Michigan calling? Are you wondering just how you can find yourself on a sailboat enjoying the fresh breeze, the rush of the water, and the beauty of a sail with friends? We have your answer and you'll love it. We are full sail ahead with Adult Sailing.
As I hinted in my last Compass article, the club owned J/22 sailboats are now available for member use. It is an exciting new opportunity for members to get out on the water on these boats that sail well and are easy to handle. We gave them a test sail during our successful soft launch on July 22nd. We are all systems go for opening up the use of these boats to members. Just call the club to reserve a boat.
Boats are available daily from 9:00 AM until 30 minutes before sunset. You can schedule a sail on your own or plan a private lesson with one of the SSYC Sailing Instructors. Whether expert or novice, you'll find these boats fun and comfortable to sail.
Day Sailing $25/hour with a 3 hour minimum (2-4 people)
Lessons $75/hour with a 2 hour minimum
These boats are available immediately with just a phone call. Imagine heading to the club any day of the week, jumping aboard a boat, and enjoying a stunning sail around the harbor. You'll be hooked and enjoy a view from the water. What could be better? It's a member benefit that has been in the works and one we hope you will enjoy.
I'd like to thank Preston Wake and Jim Kelly for all the work they have done in order to get this program up and running. There's always more time and effort that goes into effectively launching a new program than expected and their determination in bringing this to life is appreciated.
Of course the other thing that comes along with a new program is discovering additional needs or tweaks here and there. With the boats in the water, the trailers are standing bare and showing their need for a little TLC. We could use a little help fixing them before we need to pull the boats out this fall. Enjoy your summer, but if you could lend a hand please contact Bill Smitz and let him know. We appreciate this.
Here's to our new SSYC Adult Sailing program! This is for you, the members, to get out and enjoy being on the water. We hope you will take advantage of this, enjoy it, and encourage others to get out and see just what it is about the water that keeps us all coming back for more. Thank you for your participation and support. See you at the club and on the water!
House Committee
By Dick Olson, VC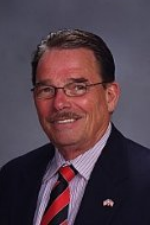 House Happenings!
If you haven't had the chance to check out our new menu items, you really should! We're hearing lots of compliments on the great selection and outstanding quality. Thank You to Chef Jay Crawford and your staff! Please also remember (and tell your friends!) that Carry-Out meals are still available Tuesday thru Friday evenings.
While we're very happy to see so many members enjoying your club, Social Distancing has to improve for our member, staff and guest safety, and because it's the law in Milwaukee. Please see Commodore Engel's comments as this is extremely important.
| | | | |
| --- | --- | --- | --- |
| Hours of Operation | Lakeside Lounge | Kitchen | Office |
| Monday | Closed | Closed | 9:00am - 4:30pm |
| Tuesday | 4:00pm -10:00pm | 4:00pm - 8:00pm | 9:00am - 6:30pm |
| Wednesday | 4:00pm - 10:00pm | 4:00pm - 8:00pm | 9:00am - 4:30pm |
| Thursday | 4:00pm - 10:00pm | 4:00pm - 8:00pm | 9:00am - 4:30pm |
| Friday* | 11:30am - 10:00pm | 11:30am - 9:00pm | 9:00am - 6:30pm |
| Saturday | 11:00am - 10:00pm | Noon - 8:00pm | 9:30am - 12:00pm |
| Sunday** | Noon - 8:00pm | Closed | Closed |
*Open Friday for lunch - Lakeside Lounge and Commodore's Cove service.
**Kitchen closed Sundays - Pizza and cold sandwiches available at the bar.
With the great weather these past few weeks, many members are enjoying use of the upper and lower lounges, as well as the picnic tables located in the front of the Clubhouse.
Please remember that we've separated the furniture to abide with the Milwaukee law to maintain Social Distance. Please don't move tables, chairs or stools.
Don't forget Happy Hour is back! 4 - 6 PM Tuesday – Thursday. Stop down and be pleasantly surprised with the drink and appetizer specials each day, and enjoy $1 off beer, wine and cocktails.
Thank you for your support and we look forward to seeing you at the club!
Compass Sponsors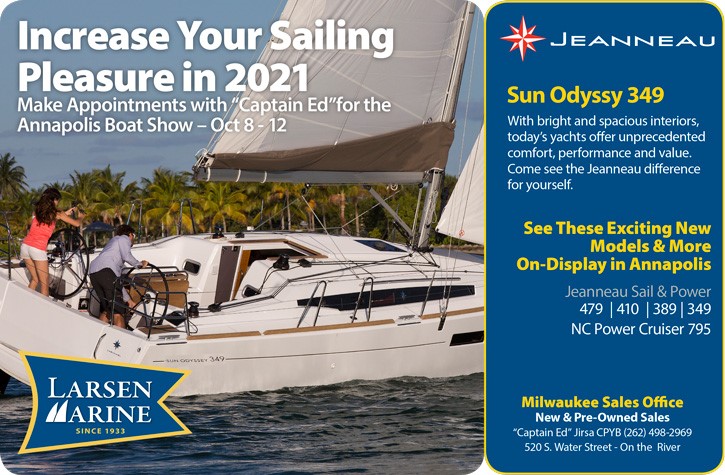 Grounds Committee
By Dick O'Connell, Grounds Committee DIrector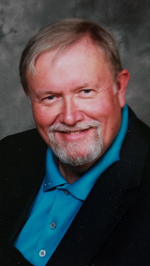 Made in the Shade
Beat the summer heat under the cover of the club tent. Enjoy the unique view of Lake Michigan while enjoying your favorite food and beverage. Tables are appropriately socially distanced and a hand sanitizer station is available under the tent for use.
My thanks to the recent volunteers who spent several hours on a recent Saturday power washing the underside of the tent. It has also been sprayed for spiders and other pests.
Dry Sail, Kayak and Dinghy Storage
Make sure you have red 2020 sticker placed on both vessel and rack for kayaks/dinghy storage. The same applies to boats and trailers stored for dry sail. We will begin checking stickers in early August and those without stickers are subject to removal.
Grounds Keeping
Table Placement – Tables are spaced six feet apart per current guidelines for outdoor seating. Please refrain from moving tables together.
Masks – Face masks are required to be worn on the grounds unless seated and eating/drinking or socially distanced (minimum of six feet) from others.
Slip Committee
By Glenn Ponting, Slips Director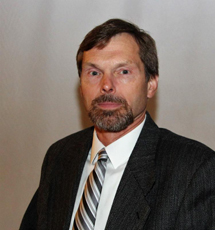 In spite of the slips being closed the work goes on. Thanks to a small group of volunteers, we are chiseling away at the mountain of tasks needed to be done to protect one of our club's biggest assets. Except for "D" dock, all the wave boards have been removed, safety ladders have been put in place, and life rings are out. We now have transient docking available in the horseshoe, as well as on the face docks of A, B, and F docks. If your boat is on a mooring, or if you're currently docked at another marina you now have a place to tie up while enjoying the club's other amenities.
I would like to offer a big thank you to the small group of people who have given up their summer weekend time to work on our docks. May you be rewarded with a great sailing season – even if it's not until next year!
There's more work to be done so please watch for notices of future work parties.
Compass Sponsors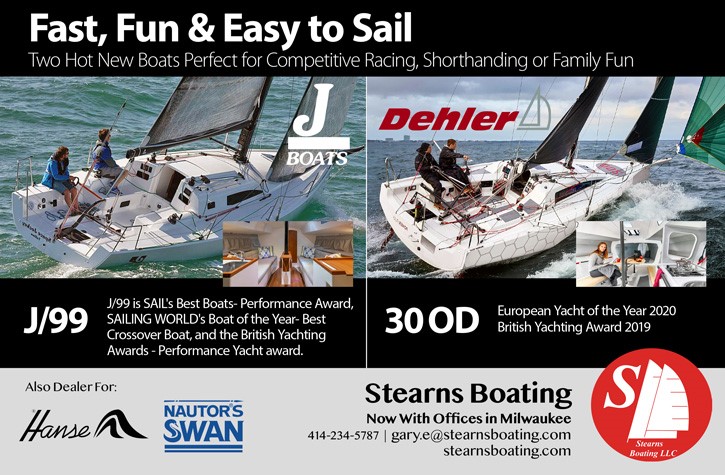 Membership Committee
By Becky Archibald, Membership Director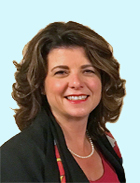 In case you haven't heard, we are hosting an Open House EVERY Thursday this summer from 5:30-7:00 pm. Please invite your friends, neighbors, relatives and co-workers to come down to check out our club and consider joining.
While I'm super excited to have Laura's help as our new member services manager (See Bill's article), I'm looking for a member or two to help with hosting our weekly open house events. Please email me if you're willing to spend a Thursday evening meeting new people at the club.
Our $100 TRY membership program has been very successful in bringing in several new members each month. Once they try our club and meet our friendly members, almost every single one wants to become a full-time member of SSYC.
Thanks to all of you friendly members – keep up the good work!
Compass Sponsors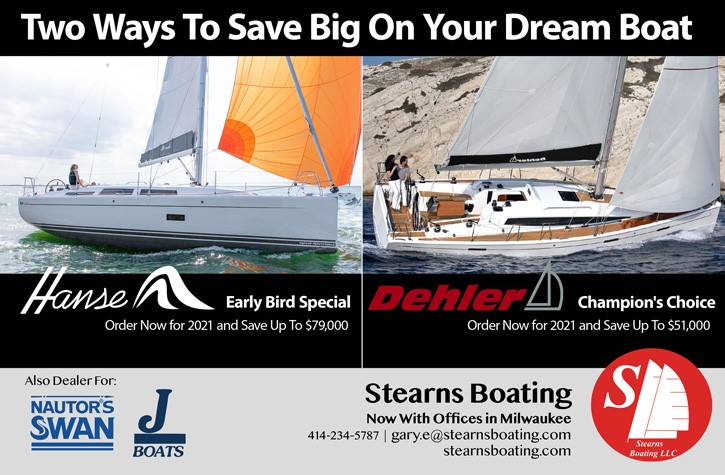 Sail Race Update
by Cheryl Kelly, Sail Race Director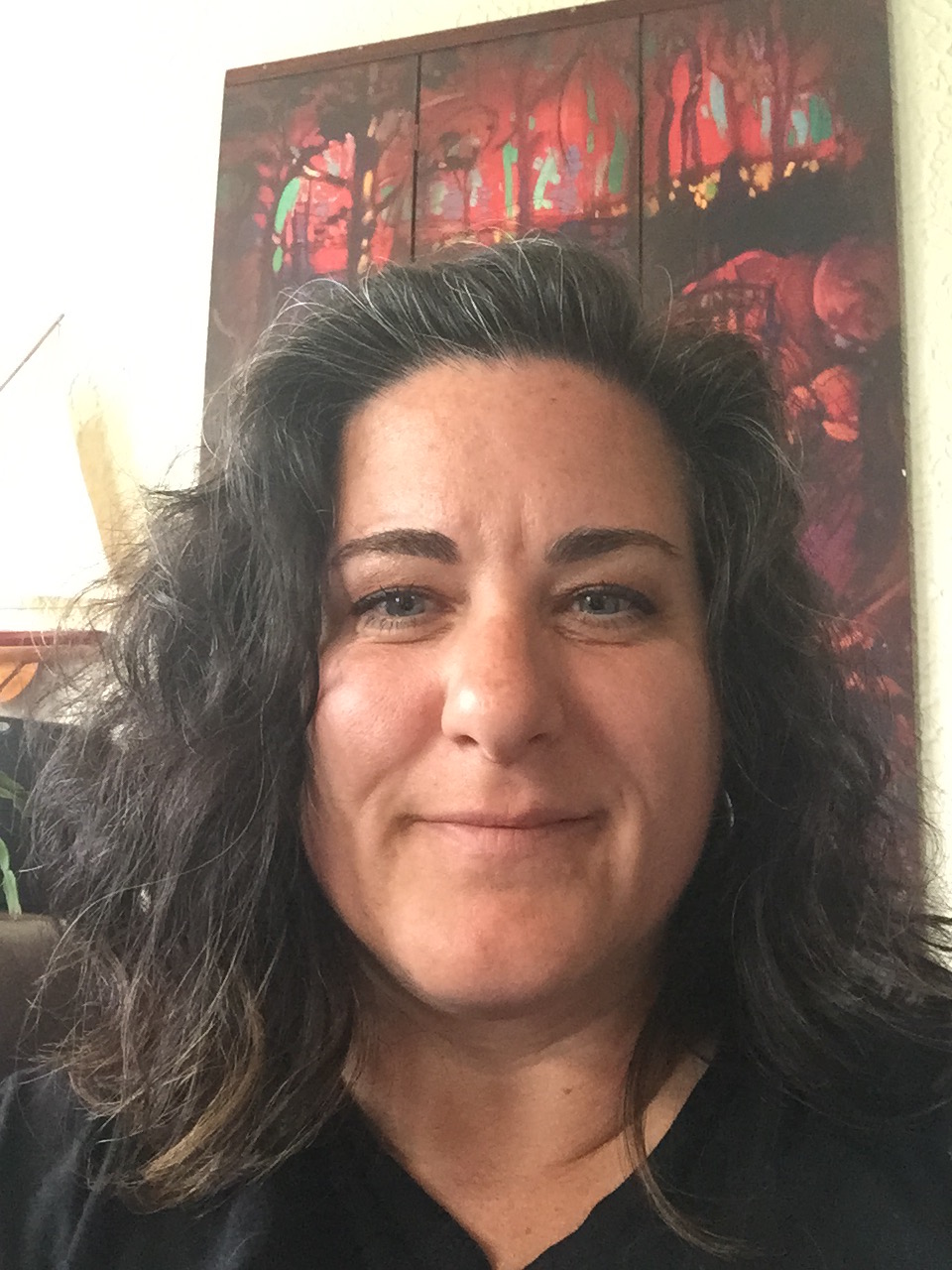 Woo hoo! We're off and running with this racing season, stay tuned…
Be sure to check the SSYC Club Calendar, Race Calendar and Fleet web pages on the SSYC.org web site for the latest updates on event dates, race documents, race results, etc.
We had our first race on Tuesday July 14th for the Lightning fleet. Thanks to John Archibald and Cookie Mueller for agreeing to be our COVID-19 family race committee. Our fleet has grown with 10 boats racing this first race and enjoying a beautiful evening.
The early summer series for radio controlled DragonForce65 fleets has ended as of July 12th. Late summer racing will resume Sunday afternoons in August. Race documents will be posted to the SSYC Race Documents web page once they are available. Check out the fleet web page on Facebook @ Radio Sailing MKE (https://www.facebook.com/groups/radiosailingmke) for updates and additional fleet information.
Our weekend sailing will begin with the annual SSYC Tanger Regatta scheduled for August 1st. We released the Notice of Race for Milwaukee Bay Offshore and Saturday Afternoon Sailing fleets on July 14th. We only have a few boats registered at the time of this writing, but we look forward to a good turnout from our sailors with boats in the water ready to race.
o Register for MBOS at https://www.regattanetwork.com/clubmgmt/applet_registration_form.php?regatta_id=20920
o Register for SASS at https://www.regattanetwork.com/clubmgmt/applet_registration_form.php?regatta_id=20919
The Milwaukee Bay MAST and MYC Wednesday Night Offshore Series racing is also under way. If anyone has any good photos from racing, please send them to RaceCommittee@ssyc.org so we can share them with the fleet.
We had a virtual MBOS and SASS Fleet Captain meeting scheduled for July 16th but did not have any attendees. Quite a few sailors are looking for boats to crew on this season. I've been forwarding emails to the respective fleet captains to share. If anyone is looking for crew, please reach out to your fleet captain – you can find their contact information on the Fleet Page of the SSYC web site (https://www.ssyc.org/fleets/active-fleets).
We appreciate our members and sailors that have been hitting the water and respecting our South Shore COVID-19 safety guidelines for mask wearing and social distancing. Thank you on behalf of our entire sailing community and our club members. Keep up the great work!
Member support of our sailing programs at SSYC continues to be great. These are difficult times and I'm grateful that the spirit of teamwork, community and summer fun is still alive at SSYC. As always, volunteer help is needed and appreciated, please email racecommittee@ssyc.org if you would be willing to help or have any questions. THANK YOU!!
Dragon Force 65 Update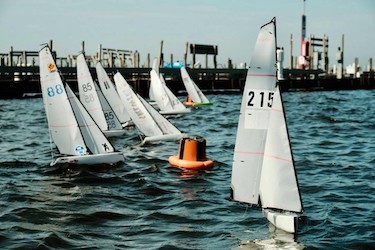 The Dragon Force 65 summer A series has concluded here are the top five sailors:
1st. Dave Jerominski
2nd Lee Reger
3rd. Roy Reger
4th. Clark Fremgen
5th. Mike Sabinash
The next series begins on August 16 at 4:00pm in the horseshoe. Complete standings can be found at: https://m.facebook.com/groups/292118681386980?tsid=0.480720985200073&source=result
Lightning Fleet Update
By Pat McGuinnis, Lightning Fleet Captain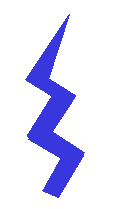 We are doing our best to make lemonade out of lemons this summer.
We've had good turnout of up to 11 boats on Tuesday nights, and have had good weather and several races inside the harbor break wall. Lots of new faces, and many juniors are involved too.
We race on Tuesdays at 6:30 PM, and if you're interested, please contact Pat McGuinnis.
Our annual Corn Roast regatta is scheduled for Saturday, August 15. We might not have a corn roast party, but we'll be sailing anyway.
See you soon!
Going For It
By Pete Larson, Publications Director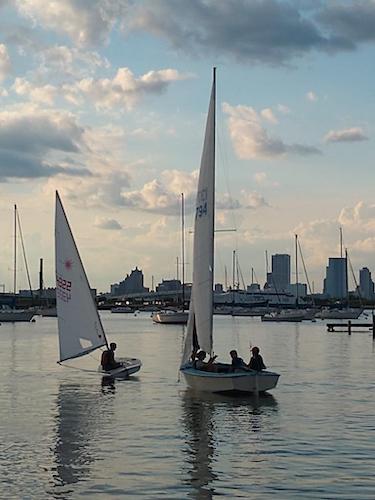 Noah Alberte, Phena Fischer-Klumb, Jack Reiske and Murphy Rozack set off on a shakedown sail. Drew Vail escorts in a laser. Photo by Rena FischerStorms and a pandemic have put a damper on many of the activities at SSYC this year, including our Junior program. Monthly meetings have been canceled, sailing lessons are truncated and the entire regatta schedule was scrapped. However, two of our Juniors, Phena Fischer-Klumb and Noah Alberte, decided to make the most of the summer of 2020. They bought a used Lightning from fellow member Ellie Hall and joined Milwaukee's growing fleet.
Phena's interest in the boat was piqued when her mother saw it advertised on Facebook Marketplace. Soon she had recruited Noah and a partnership was formed.
"I like that lightnings are big enough for three people and that they are more technical but not too confusing. I also like that it's fairly easy to take them places." Phena stated as she readied her boat for racing last Tuesday. "I appreciate all the donations, advice and help everyone in the fleet has given and continues to give to our team."
Phena raced on the Junior Lightning for about two years before this season. She and Noah recruited Jack Rieske to help crew. They report having fun and hope to race at an out of state regatta when conditions allow. The Lightning fleet's future looks bright with two boats crewed exclusively by Juniors and other Juniors sailing in the fleet.
From the Manager
By Bill Smitz, Club Manager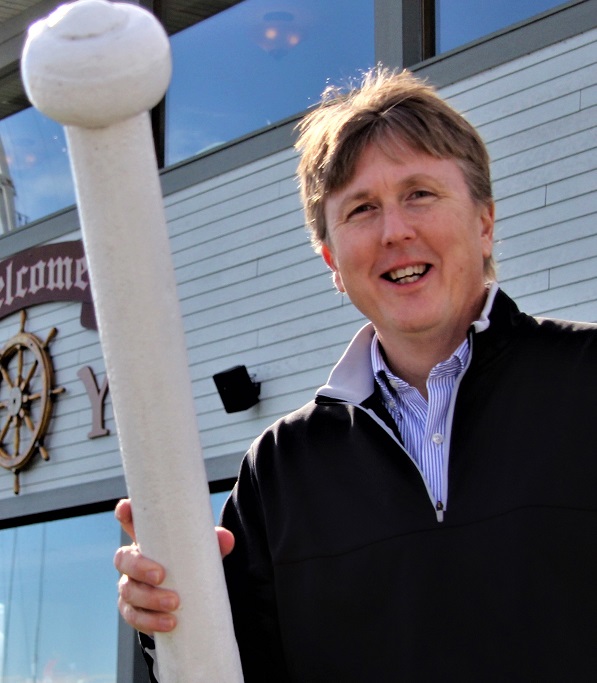 I am extremely excited to announce that we have hired Laura Jerominski as our Member Services Manager. Many of you know Laura as a long-time member of the club. Some of you may remember her as Laura Wehnes when she worked at the Club many years ago. Laura's first day was Tuesday, July 28th. She will be your first point of contact for questions, like "How do I get a new membership card?" or "What's going on with my last statement?" or "How do I rent one of those J-22 sailboats? She'll also be sending email announcements for us and will generally be here to help you get the most out of your club. Please stop in to welcome her!
In case you are curious about the J-22 sailboats, we have started to rent them out. If you are interested in taking one out, please contact Laura, the Dock House or me. You will need to fill out a little bit of paperwork, demonstrate that you're capable of skippering the boat and select your date and time. Don't worry, we'll help you with the paperwork. The fee is $25 per hour with a 3-hour minimum.
If you want to work on your sailing skills, we can help you there too. The Junior instructors are now offering adult sailing lessons in the evenings or on weekends. You could rent one of the J22's for your lesson or have them work with you on your own boat. Please contact Laura or me if you're interested and we'll get you set up.
As we all know, this is an interesting year and things seem to be changing all the time. Please read our email announcements and follow our Facebook page to keep up with everything. If you do have questions or concerns about something, please contact Laura or me.
Water Front Services
By Gary Johnson, RC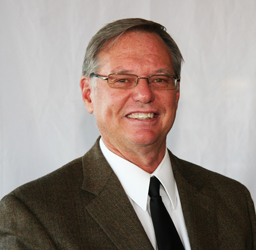 We have great FUEL PRICES. $2.35 unleaded 89 octane with ValvTect. Diesel at $1.89 with ValvTect. Tell your friends in the area.
ICE only $5 for 22lbs, $3 for 6lbs
Transient docking is available! Park in the horseshoe and enjoy the day. We have spots with water and electric on the North side.
The tender operators will be handling the J22 fleet sign out and sign in. Don't forget your face mask for the tender, Milwaukee has made them mandatory. The bar may have a mask for a dollar if you need one.
Thanks, your Waterfront Committee
New Junior Trophy Case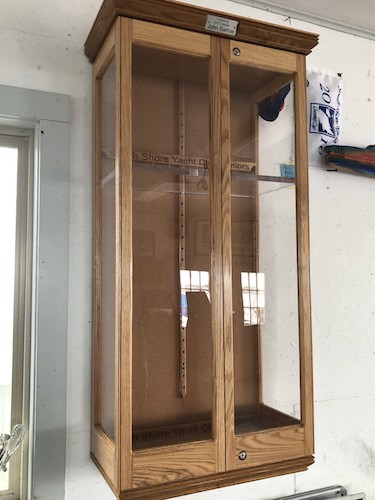 By Helen "Cookie" Mueller, PC & Chris Svoboda
Long time SSYC Junior Program supporters, Bari and Chris Svoboda are pleased to announce a donation to the Junior Sailing Foundation in honor of late SSYC Life Member John Barlow.
John Barlow was an active, involved member of South Shore Yacht Club. Whenever anything needed to be done, he was there to lend a hand. Almost daily after retiring from a laudable career as a steam fitter, he could be found on Milwaukee Bay, cigar in hand, aboard his Peterson 26, RHEA. While John faced adversity throughout his life, he always made himself available to his neighbors, colleagues, friends and yacht club. His gift of hard work and dedication to South Shore Yacht Club was recognized when he was awarded the Al and Erv Nickel Award in 2014. John truly did help "build this Club".
The Svobodas have donated a trophy case to the Junior Program and an existing Junior award has been renamed in John's honor. It will house numerous Junior racing and participation trophies. The new Junior trophy case will bear a plaque stating that it is dedicated to the memory of John Barlow and will be housed in the Junior Clubhouse. The case was designed and constructed by Club member Jerry Rakowski. The Svobodas also plan to make a substantial monetary donation to the Juniors in John's honor.
John's friendship, seamanship, and workmanship were of the highest quality and of lasting durability. Qualities that all Club members and Junior members strive to obtain. In recognition of those attributes the Outstanding Junior Award, presented each year to the Junior sailor exemplifying these qualities will be renamed in John's honor. It will become the "John Barlow Outstanding Junior Award." This award recognizes the Junior that is actively involved in the Junior Program through participation and leadership within the Junior Program. Qualities exemplified by John Barlow and his dedication to South Shore Yacht Club. The SSYC Junior Foundation thanks Bari and Chris Svoboda for their contribution to the Junior Sailing Foundation in John's memory.
Compass Sponsors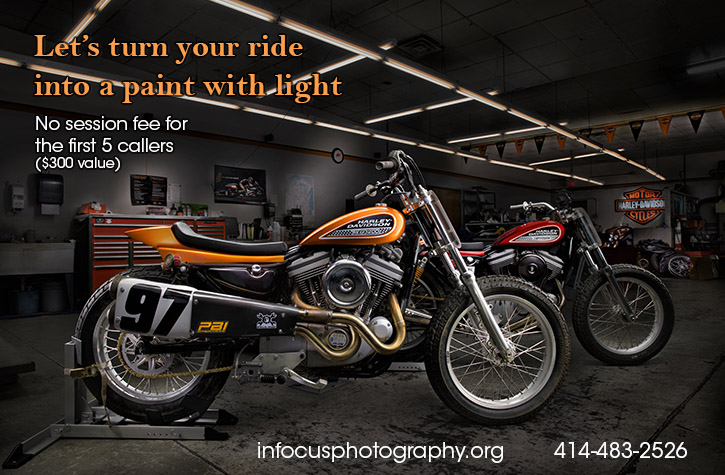 Junior Sailing
The club is a busy place on weekdays with sailing lessons going strong.
Photos By Dick O'Connell
Meet a Junior
By Phena Fischer-Klumb, Junior Publicist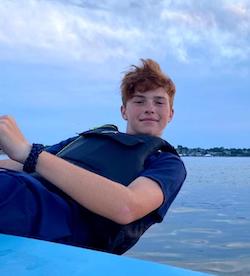 Photo by Phena Fischer-KlumbThis month's featured junior is Noah Alberte
Noah is 14 years old. He has been sailing for 6 years and will be a freshman at Brookfield East this fall.
Q: What are your hobbies?
A: Some of my hobbies are making model rockets, gaming, and skateboarding.
Q: What are some of your other sports?
A: The other sports that I play lacrosse and skiing. For skiing I compete in competitions for tricks and other stuff.
Q: What do you do in the winter?
A: In the winter I really like to go skiing with my friends and family. I am also a competitive skier.
Q: How have the Juniors prepared you for your future outside of sailing and with sailing?
A: The juniors have helped me learn how to race better and be more independent on the racecourse. The juniors have also taught me to slow down and think before just rushing into things. In sailing, if you rush into things you can end up getting seriously injured or fall of the boat. In life if you rush into things you can also get hurt but there might be bigger consequences.
Q: What are your plans beyond Juniors?
A: I plan on racing sailboats for as long as possible.
Q: What advice would you give a newly starting Junior?
A: I would tell them to not be afraid to ask questions because that will hold you back. The more questions you ask the more you will earn and the more you can improve. I would also have to say being confident in yourself always helps even if your wrong. The thing is if your wrong and you keep denying it you aren't learning, and that's not a good thing. I would have to say you need to own up to your mistakes and learn from them.
Q: What advice would you give to a sailor who is struggling in big wind?
A: Something that works really well for me is ease, hike, trim. I would also tell them to not be scared of the wind because it's something that you can't control.
Compass Sponsors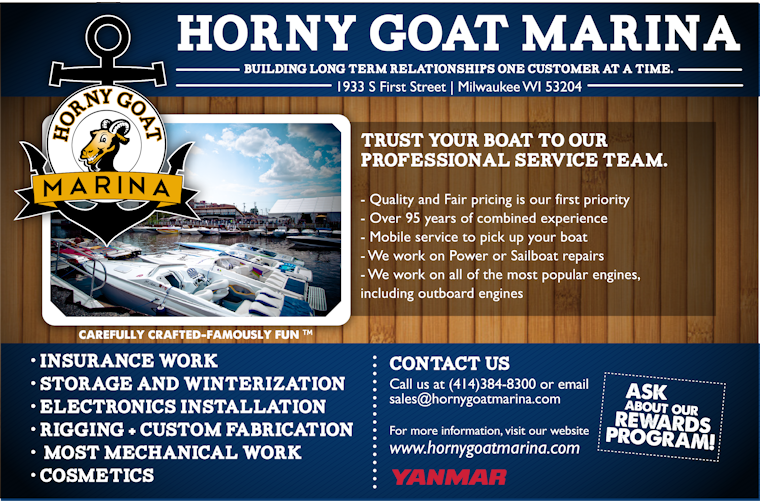 The Compass is distributed by the SSYC Publications Committee (Pete Larson). Contact Pete.
Interested in advertising? See details.
To submit an article you must be a member. Submit online here. *Must be logged in.

All content in this newsletter ©South Shore Yacht Club
Unsubscribe from future mailings.