June 2021 Compass
If you have problems reading this

view it in your browser

.

June 2021
From the Helm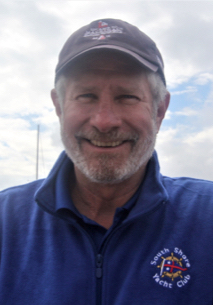 by Pete Engel, Commodore
Summer is back at SSYC! After what may be the club's most challenging year, the club is poised to deliver the great boating and social events that make it a special place. You will find evidence of this throughout the Compass this month.
I am pleased to announce we have a new General Manager starting on June 15th, Kate Newton. Kate has a long history managing country, city, and yacht clubs including Assistant General Manager at Chicago Yacht Club for 5 years. She has extensive experience in all aspects of club management, food and beverage operations, and event planning. Kate will be joining us at the June General Membership meeting and is looking forward to meeting everyone.
Throughout the last year Chef Jay and our culinary team has continued to impress our members with menu innovation and high-quality food. Now that club is back to full operation, we have been hiring additional staff over the past month. Despite our efforts, like most restaurants, we are having a difficult time recruiting staff. Until such time as we can get up to full staffing levels, we will be adjusting the kitchen schedule to make sure the food quality remains high, and our staff is not working excessive hours. Mondays or Tuesdays could be affected. Check the calendar on the website for an up-to-date kitchen schedule. We have openings for food runners, servers, bar backs, cooks, dishwashers, host/hostess and bartenders. If you know people who would like to join our staff, please send their info to info@ssyc.org. If your children 16 or over are looking for a summer job send them our way.
The Board of Directors has approved hosting of the Sea Scouts at SSYC in 2022. Including them in the SSYC family supports the club's purpose to provide access to boating activities on Lake Michigan. We believe there are many benefits for the club and the Junior Foundation such as equipment sharing, educational opportunities, and introducing the club to potential new members.
Please join me in thanking the Membership Committee for their extraordinary determination to grow our membership. Becky Archibald and Laura Jerominski's efforts have been very successful in growing the club. Please engage our new members and make them feel welcome.
House Committee
by: Dick Olson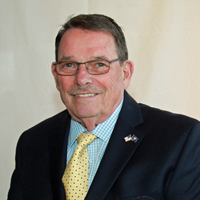 Club Maintenance:
Two new furnaces will be installed on the roof during the week of June 14th.
We'd like to do some last-minute sprucing up of our Clubhouse before the Review of the Fleet. I'll have several small work parties over the next couple weeks to do some repair and maintenance, including filling holes in walls; touching up paint; re-arranging the trophy case; shining all brass items; installing new soap dispensers, cleaning the basement and moving a fire pit to the upper deck. I will send an email blast to the House Committee with more details. If you're interested in being a member of this committee, please email me at DickOlson@plasticrep.com
Ship's Store:
As I've mentioned in previous articles, we're beginning to work with Crowley's to stock our Ship's Store. The same company that produces the Chicago Yacht Club Mackinac Race apparel, Crowley's features good quality merchandise at a competitive price. Samples are on display in the Lakeside Lounge and include a full zip jacket, storm jacket and cap. Orders will be done on Friday for the initial inventory, which should arrive by June 14th. We can add what we want, and all is on consignment.
We'll have a link on our website to order merchandise within the next 10 days. Orders take 2-3 days to arrive. Suggestions are encouraged – just send me an email.
SSYC Pet Collars: We have an excess inventory of SSYC Pet Collars. They're on sale for $5.00 each and available from the bar. See the "model" picture!
Food & Beverage Updates:
We're very busy in our kitchen and are unfortunately experiencing a shortage in our staff. Hiring is a priority for experienced servers, cooks and bartenders.
Health/Safety:
Shelly Galligan, RN, Fleet Surgeon, is training of our staff on CPR and using the AED in June. We've installed a new unit outside the office entrance on the first floor.
Compass Sponsors
Grounds Committee
by: Dick O'Connell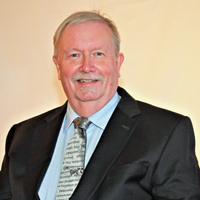 A Million Thanks!!!!
First and foremost thanks to all of the members and their family and friends who helped make the grounds ship-shape for summer! We had over fifty volunteers that help clear the grounds, wash and move tables and benches, convert spar racks for dinghy use, set up the main event tent and prepare our planters and green areas for a spectacular summer of color. It is volunteers like you who make this club the great place it is to enjoy and make the job of Grounds Director look easy. Special thanks to Chefs Jay, Kendrick and the rest of our kitchen staff for providing a tasty lunch for all of our volunteers on a very busy Saturday at the club.
Additional Kayak Space
Another big thank you to Todd Weiler for designing and building a second kayak rack to meet rising demand for kayak and paddle board storage. Thanks also to the crew who helped assemble and move the rack into place on the south side of the grounds over the Memorial Day weekend. This rack is designed to handle 18 ft. sea kayaks in addition to other varieties. If interested in kayak storage please contact Robbie at the office. There is space available.
Grounds Keeping
Just a reminder we are a green yacht club. Please take time to read Nate Kraucunas' article on Recycling included in this issue of Compass.
We still have work to do and there are some much-needed repairs and improvements that will be happening in the coming weeks.
Stay Tuned!
Compass Sponsors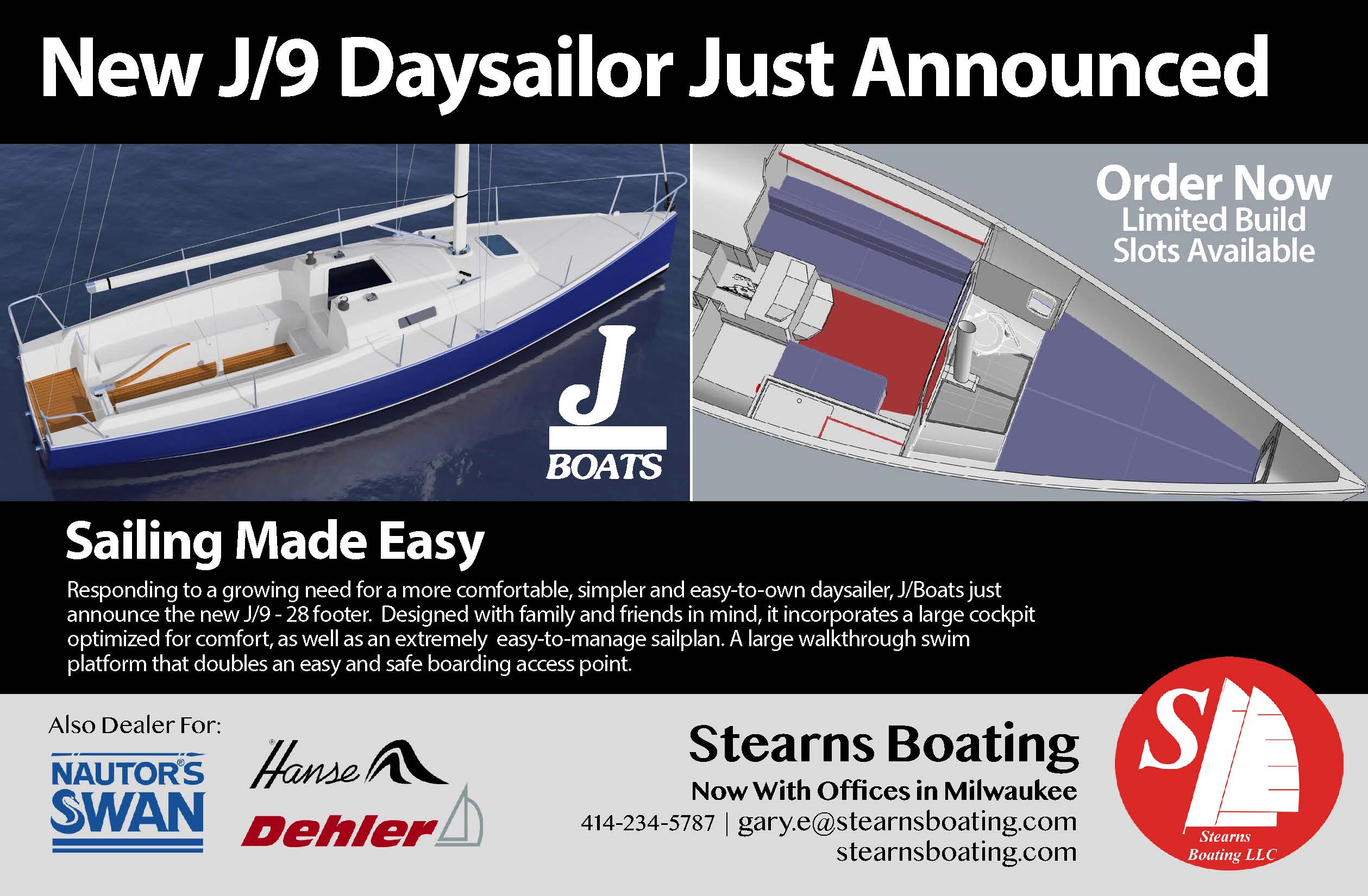 Treasurer Report
by: Mark Humphrey
Donations Savings Account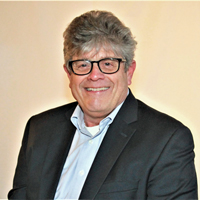 As mentioned in my May article, we are looking for special Club enhancement projects, which will be funded by the member donations we have received over the last 3 years.
In May, the Board of Directors approved three expenditures.
Portable PA system. The Entertainment Committee requested funds to purchase a portable PA system, primarily for use under the tent.
North Derrick. The North Drysail Derrick is used daily during the sailing season and is in need of repair. The foundation appears to have shifted and caused the column to be slightly out of plumb. This causes the arm to swing on its own, especially when under load. The Board approved funds for an engineering consultation to determine what work needs to be done to return the derrick to proper operational status.
MarkSet Bots. The Board approved funding for leasing two MarkSet Bots for the 2021 racing season. See this month's Sail Race article for more information.
If you have suggestions for a project or purchase you feel will make SSYC a better place, please email your ideas to treasurer@ssyc.org .
If you are feeling generous, we will be happy to accept additional donations and will take great care to make sure they are used in the best interest of the Club and its Members.
Waterfront Services Committee
by: Gary Johnson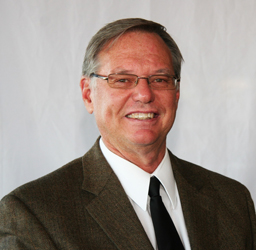 It's that time of the year, things have opened up at the club with lots of members around. I would like to refresh everyone's memory and a couple of things that we try to do to keep the club clean. The trash cans next to the clubhouse are only for trash that is used out of the clubhouse such as cups, straws, napkins and etc. Please do not put any boat garbage in those cans, use the dumpsters near the front gate. Please do not throw your cigarette butts or cigar tips on the ground. They are plastic and can contaminate the lake very easily. Waterfront services has worked very hard to get the clean marina certificate. Also remember that any food that you take outside is self bussing, please return your plates to the bar.
Don't forget that we have the sailboat rentals. You can also get sailing instruction. The tender will take you out fill up your gas tank and send you on the way.
The tender had a radio upgrade last week. It was very hard to hear calls while the engine was running on the tender. The Commodore got us a nice B&G radio which has a much better speaker so we shouldn't miss any of your calls while we're out on the tender. We are also going to upgrade the amount of fenders we have on the tender, we will be covering more of the bow area. Good for less dings and scratches.
Once the wave boards are installed, we will be parking the tender in the usual spot. For now if the weather permits we are parking it under the main Derrick. Remember you can use the tender for dock work to get your lines in. The fee is $35 per hour with a one hour minimum. Many members have taken advantage of this and it's been quite helpful.
We will have a work party soon to repair and install the fuel dock.
Membership Committee
By Becky Archibald, RC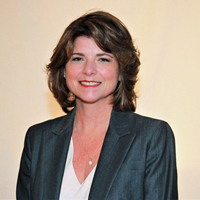 So many new opportunities for Sharing Membership!
My always friendly open house volunteers Cookie, Kay and Jennie, our member services manager, Laura, and I have been VERY busy this spring meeting new people and welcoming new members!
Before I introduce you to them, I want to remind you that our proposed bylaws change to provide a Shared Membership option at SSYC will be presented for the second time during the June 10th General Membership Meeting. This is your last opportunity to speak up in support of this spouse-inclusive membership option before the general membership votes on it.
In case you missed the March General Membership meeting or my series of Compass articles, this is what Shared Membership means:
One member number = for married couples, both spouses will be able to serve the club on any committee and attend general membership meetings

One member number = one vote, one slip, one dry sail and storage space (based on availability by seniority), one spouse will be able to serve on the board at a time, one accrued seniority
And now, I'm happy to introduce you to our newest friends joining South Shore Yacht Club in 2021!
Ricky Gonzalez

Bernice and Ray Varady keep their new sailboat on E Dock

Andrew and Sarah Kurth have a sailboat on a mooring near the club

Aaron and Elle Fisch chose E Dock for their sailboat, The Golden Rule

Devin Bader and Kristin Parulski dry sail the Feisty Rodent, racing boat from the MKE Community Sailing Center

Jon Zielke and Allison Slavens are keeping their new fishing boat, Necessity, on D Dock

Carol Ritter Ehlinger lives nearby and joined as a social member

Sue Giaimo and Henry Wend joined for the love of sailing

Brian Molstad and Christina Petrou have sailed many years on Wednesday night SS/SSS

Daniel and Jodi Kitzrow chose E Dock as the place to keep their powerboat, Perfect Daze

Bruce and Janice Puryear sailed for many years and now will keep their new powerboat on E Dock

Nathan and Mimi Boran plan to enjoy the summer on their powerboat FantaSea

Bethany Polovitz and Nicholas Stonehouse would like to own a sailboat someday

Tim and Donna Bossy joined for the social opportunities and keep their Laser in dry sail storage

David and Dana Eick have a powerboat and are looking forward to our social events

Phillip and Jenny Unti are excited to join our club and keep their sailboat Non-Sequitur on D Dock

Bill and Valarie Hess heard about our social events from friends at McKinley and decided to join the fun

Ryan and Jessica Holzmacher heard about us from friends and have been enjoying SSYC social events

Ron Jerominski has rejoined SSYC to share a sailboat with his son, Dave and daughter-in-law Laura

Membership By The Numbers:

Active – 385

Associate I – 4

Associate II – 9

Life – 189

LSS – 51

Non-Resident – 71
Juniors Committee
by: Anna McCormick
SSYC Kaszube Cup 2021 is fast approaching—YOUR HELP IS NEEDED!
After a one year hiatus, the SSYC Junior Sailing Foundation will be hosting the annual Kaszube Cup Youth Sailing Regatta again in 2021!
An event of this size (about 100 youth sailors from around Lake Michigan) cannot happen without the time, expertise and resources of SSYCs amazing members and community…that is, YOU! Contributions of all types are welcome—in-kind donations for 'swag bags' and other items needed for the event, major sponsorship (with advertising throughout the event), monetary donations to offset expenses, volunteering prior to and/or during the race, and expertise/talent to photograph, publicize and promote the event. The opportunities are endless – one does not have to be limited by what you see here. I would love to know how you can and want to support the K-Cup this year!
Kaszube Cup 2021 is sure to be one to remember as many youth sailors are eager to SAIL and HAVE FUN racing after an unexpected year off. Together with your help, I am confident we can make this year's regatta a success!
Please take a quick moment to complete this form - it should only take a minute.
Your responses are only an indication of interest and are not a binding commitment. K-Cup will be here before we know it so please complete the interest form as soon as possible—June 11th would be ideal. (Instead of filling out the form, feel free to respond by email to amccormick78@gmail.com.)
Finally, mark your calendars for the 2021 K-Cup regatta - Monday July, 12th though Wednesday, July 14th, 2021. I look forward to having you join our fellow members in support of the SSYC Juniors!
Compass Sponsors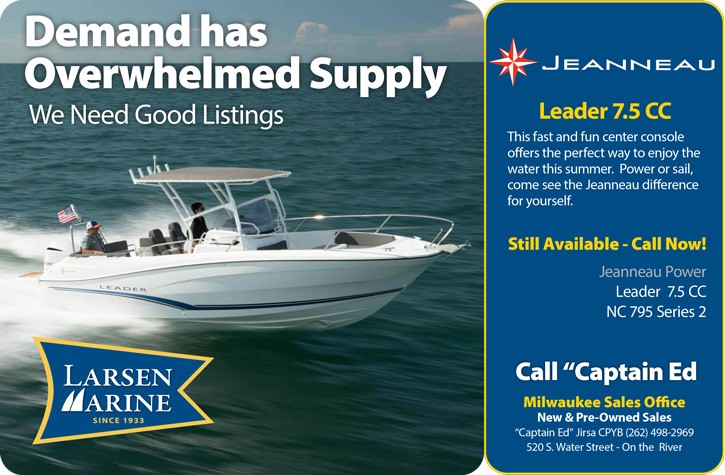 Recycling
by: Nate Kraucunas
Finally, after a year's delay SSYC's yachting season has started. Thanks to everyone with the patience to last out 2020 and in supporting our Club. Being a Green Marina of the Great Lakes, includes Recycling. We encourage all members, their families and guests to recycle when returning from the lake to the Club. We have a good number of recycling carts scattered around the grounds for your convenience. Please separate garbage from your cans and bottles. Recycle and have a great summer. Also, please deposit any cigarette and cigar butts in the correct container. DO NOT put them in any of the planting pots, beds or in the grass.
Thank you for your cooperation in keeping our marina and waterways clean!
Nominating Committee
by: Patty Pritchard Thompson
Nomination Committee to Hold Board Information Sessions
SSYC has had a volunteer Board of Directors for 100+ years, and that tradition continues in 2021 and beyond. There are several open Director and Flag Officer roles that are slated to be open this year, and the Nomination Committee is recruiting candidates who are looking to serve today and in the future.
We will be hosting two information sessions to share information about all of our board roles and to answer all of your questions about what it's really like to be on the Board. Our current targeted dates for these sessions are Tuesday, May 11th and Tuesday, June 8th. Please hold those evenings for an informative conversation about how you can serve your Club!

Details on location and times to follow ASAP! If you'd like information prior to those dates, please feel free to contact me at pattypt@gmail.com or 414-403-8003.
SS/SSS Fleet News
by: Barbara R. Drake, Fleet Captain
As I left the Club at 11 o'clock on Wednesday night, there was still a lively group under the tent and the bar was not empty. We were able to run the second race of the SS-SSS Series and everyone was enjoying the fact that they participated. Of course this would not have been possible without the many volunteers who put the various elements of the program together.
Cheryl Kelly worked on the Kiss the Wind, the Lily E and the race marks. Watching her lift the batteries and tightening the bolts to the Lily E mast was very impressive. Her energy, knowledge and strength could put any man to shame. The first race was run by the A-team and we were surprised how much we remembered about our jobs. Carolyn Nason was on the preperatory flag and Larry Willegal handled the section flags. Rick Trisco ran the boat and had running comments during the starting sequence. Bruce Nason did the start and finish times and for the 39th year I sat with my clipboard checking in the boats and recording the finish times.
Everyone gathered under the tent, enjoying Wall Beer while they waited for the results. A historical document from 1970 had been posted on the bulletin board. Royce Komor started SS-SSS in 1969 and this paper indicated that Jim and Barbara Drake were race committee, the entry fee was $2 and the Entertainment Committee supplied the beer. Not a bad idea!!
When Kevin was spotted under the tent, everyone gathered to check the results. A special thanks to all the volunteers for helping get the program started. With over 30 boats registered at this time the SS-SSS fleet is once again sailing at South Shore.
Sail Race Committee
by: Cheryl Kelly
We're off to a reaching start…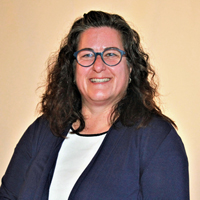 Ahoy! The 2021 Sail Racing Season has officially started as of May 26th. The Wednesday night Social Sailing Series (SS/SSS) was well attended for being so early in the sailing season and with variable weather conditions.
Lightning racing started Tuesday June 1st with beautiful weather. We have more new Lightnings this year and look forward to the continued growth of the fleet.
Our spring commissioning boat work continues for the Adult Sailing boats. Volunteers are welcome and needed to help clean, organize and paint. Please email jkellysail@gmail.com to volunteer.
Reminder – actions you need to take to race safely and effectively this year:
Download the Race Documents (ssyc.org – Fleets – Race Docs)

Register to Race (ssyc.org – Fleets – Join a Racing Fleet)

Read the 2021 Racing Rules of Sailing (Download for free from US Sailing to your mobile phone or tablet, or get a free book copy if you are a member of US Sailing)

Volunteer to help where help is needed

Review the club calendar for the Race Calendar (ssyc.org – Fleets – Race Schedule)
Need your help to support the sport…
The 2021 Milwaukee Crew Search, hosted at SSYC, was a hit this year despite COVID and rainy weather. We've already seen several new crew members out on the water, and we'd love to see more skippers make room. Many thanks to Cheri Kent Jones for helping to coordinate the event; Laura Jerominski for creating content; Jenny Berkowski and Ryan Hudziak for matching crew to skippers; and to all the Skippers and crew that attended to support sail racing and get into the spirit of the coming season!
We're still accepting new boat registrations and welcome anyone that wants to join one of our fleets as a Skipper. We have more crew than boats this year. Please consider welcoming new sailors to racing and new members to the club – help show SSYC's strength as a racing club! It's fun and you get to make some great new friends!!
Race documents and online registration are on SSYC.org at Fleets-Race Docs and Fleets-Join a Racing Fleet menu options. Or email racecommittee@ssyc.org to get answers, help registering or finding crew.
Boat Prep, Launch, Mark Set:

Ryan Hudziak
Alex Wilcox, SSYC Jr.
Jack Reiske, SSYC Jr.
Noah Alberte, SSYC Jr.
John Rothe
Scott Burke
Jerry Kedziora
Ken Dziubek
Bob Aring
Dave Wehnes
Jim Kelly

Race Committee so far:

John Archibald
Bill Jelenek and Judy Koch
Bruce and Carolyn Nason
Barbara Drake
Rick Trisco
Larry Willegal

2021 Fleet Captains:

Fran Aring, MBWOS
Brandon Holton, Lightnings
Barbara Drake, SS-SSS
Cheri Kent Jones and Eric Jones, Double-Handed
John Sutphen, MBOS
Mark Wolbrink, SASS
Jeff Bird, DF65
Markset Bots
by: Cheryl Kelly
SSYC innovates our successful racing program with MarkSet Bots
The SSYC Sail Racing Program has always been something to be proud of thanks to the many SSYC members that volunteer and are leaders in our sailing community. We have enjoyed great attendance to our racing program and have had a reputation for racing excellence across the lake. We need to be forward thinking and make investments in the program to continue to earn the right to keep that reputation on behalf of SSYC and our members.
From a practical perspective, we will need to replace mark anchors, anchor lines and the marks themselves over the next couple of years at some expense to the club. In addition, the fixed race marks we deploy every year are aging and require a tremendous amount of effort for our volunteers to deploy and retrieve – this is back-breaking work that has damaged our race boats during transport and is a safety issue for our volunteers. It's time to revisit our mark management.
South Shore Yacht Club has received a small donation of funds to support the Sail Racing program. After some thoughtful discussion and feedback from the fleet(s) about how to use the money, we have decided to test a new initiative to support the long-term growth and success of our racing program.
We will be renting a set of MarkSet Bots - the world's first robotic sailing buoy/mark, for part of the 2021 season. This rental period will allow us to test the concept and prove the benefits we think we'll receive with a small investment for a few months. We then have the option to purchase them at the end of the short-term lease. If it works out, we will be seeking donations and grants.
MarkSet Bots are intended to optimize our Race Committee and Racing Participants time on the water during races. The robotic buoys feature a battery-powered self-propelled motor and GPS technology to make placing and repositioning the marks a breeze – no anchors or mark boats required. The benefits we expect are:
Speedier Race Course setup – adding speed to races and reducing time spent in postponements.

Fair and Competitive Course setup - accurate placement with automatic course correction, including quick repositioning via remote technology

Safer for Race Committee and Participant boats – no anchor needed in deep water or high wind

Used by both SSYC Racing and our SSYC Junior Racing – getting the most of our investment and promoting the next generation of sailors
Queens Cup
by: Craig Griffith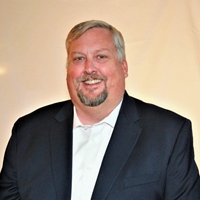 With the 2021 Queen's Cup® Race just few weeks away, the Race Week Event Schedule is being finalized and with the timely lifting of COVID restrictions will be the epic event we know and love. Thursday brings the traditional Queen's Cup cocktail party. Friday is race day, of course. The Grand Finale will be at the Awards Ceremony in Muskegon, MI, on Saturday where we find out which boat's name will be added to the Queen's Cup, one of the oldest trophies in yacht racing.
On­line entry is open for the 2021 Queen's Cup Race and the entries are coming in fast. The entry form, NoR and other race documents can be found on our website www.ssyg.org under the Queen's Cup tab. We already have over 100 entries to date, including 10 boats from SSYC. Monday June 14th is the ­ Entry deadline for all competitors without late entry fee and no registrations will be accepted after Friday June 18th.
This year we are premiering a new event, The First Annual Princess Cup which will consist of our fleet of DF65 Radio controlled boats racing in the horseshoe. The Muskegon Yacht club has a fleet as well and has thrown down the gauntlet challenging the SSYC fleet. Please come down to watch the little boats compete and cheer on SSYC skippers Thursday 7:00pm.
Harken Derm and Edit Olasz Harken, MD, PhD will be providing free skin cancer screenings again his year Thursday evening. Please take advantage of this wonderful service provided by one of our premiere sponsors. No appointment necessary.
We are also putting together Mt Gay Rum and Leinenkugel Beer tastings in conjunction with the Queens Cup Party.
North Sails and North U are providing a customized virtual weather briefing Friday 10:00 am. In addition to a Zoom meeting link we will be setting up a number of viewing stations throughout the grounds.
Chef Jay and our phenomenal kitchen team will be putting together a Pig Roast to give us all a hearty meal before the Rhythm Kings fire up the party at 8pm.
Queens Cup Promo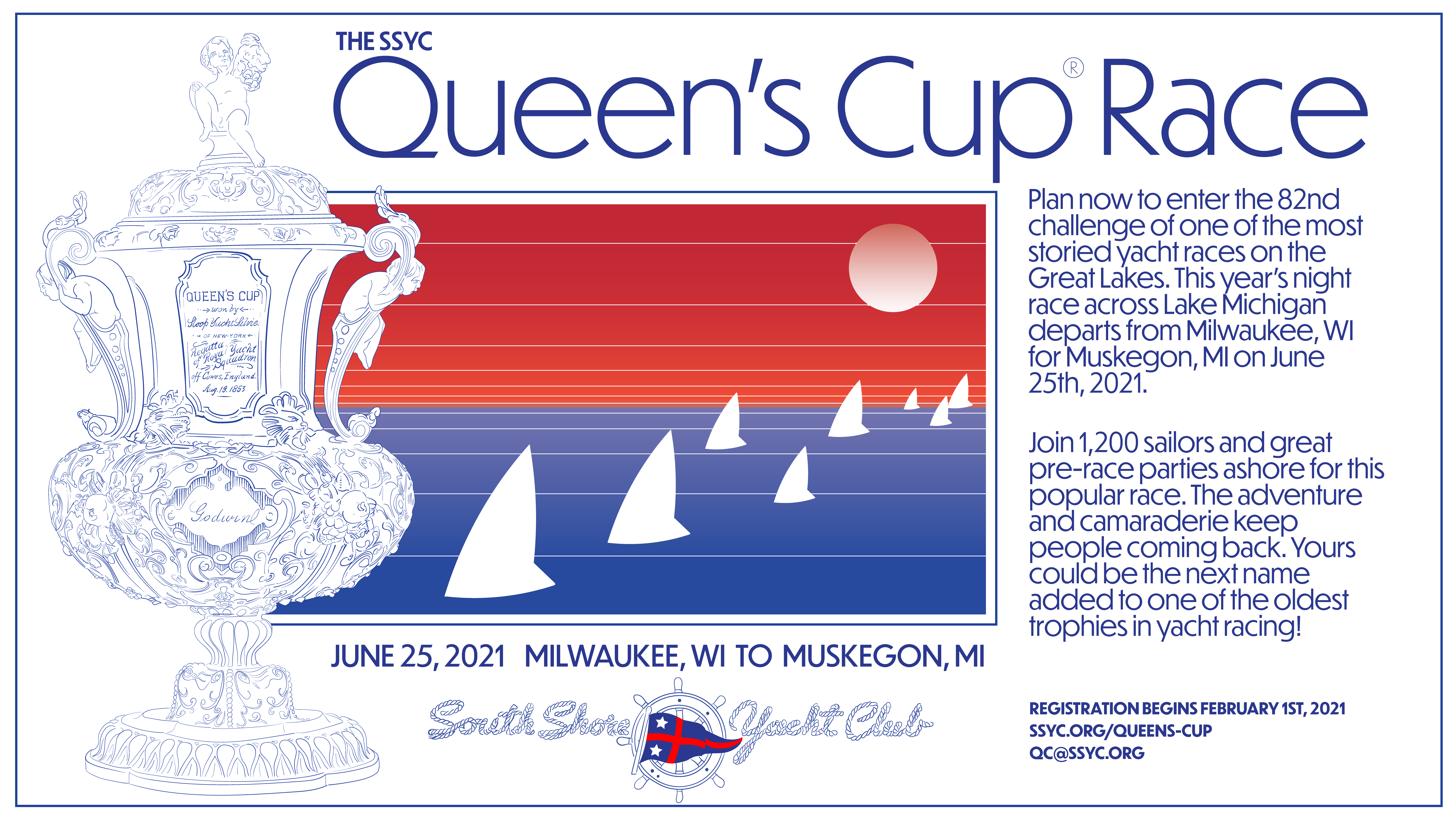 Publications Committee
by: Andrew Van Sickle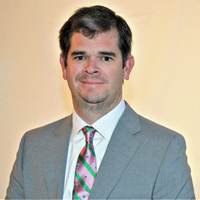 The publications committee has secured a new sponsor, Resolute Real Estate! Please show some love to our newest compass sponsors, Jennifer Berkowski and Cheri Kent. If you are looking to promote your business, please consider placing an ad in the compass. Details can be found by clicking a link at the bottom of the compass.
One of the many things I enjoy doing every month is looking through old issues of the Compass, and this months 'From the Archives' features a fleet of Lightnings racing at SSYC. Its interesting that one of the clubs 'newest' fleets is still racing 70 years later.
If you have an idea for an article or would like to share some pictures for the compass, please send your pictures to publications@ssyc.org
See you at the club!

The Compass is distributed by the SSYC Publications Committee (Andrew Van Sickle). Contact Andrew.
Interested in advertising? See details.
To submit an article you must be a member. Submit online here. *Must be logged in.

All content in this newsletter ©South Shore Yacht Club
Unsubscribe from future mailings.