October 2020 Compass
If you have problems reading this

view it in your browser

.

October 2020
From the Helm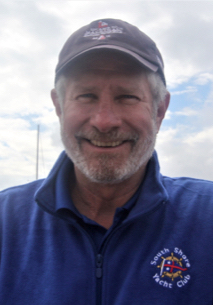 By Pete Engel, Commodore
The Fall General Membership Meeting was held outdoors on a cold windy evening in September. Over 70 members braved the cold to vote in the annual election of the Board of Directors and hear updates on the status of the club.
All of the nominees put forth by the nominating committee were elected to the board. The new board members will take office on November 1st. There are many returning board members who have guided the club through this year's challenges. This continuity of leadership will benefit the club as we work to get back to full operation in the future. I am also looking forward to working with the newest members of the board, Brad Kyle, Rena Fischer and Andrew Van Sickle.
I want to thank the outgoing board members, Financial Secretary Steve Williams and Director Bob Sabinash who chaired the Junior Advisory Committee. Both have contributed substantial time and effort during a particularly challenging time for the club.
Please join me in congratulating the newly elected Board of Directors.
Flag Officers

Commodore Peter Engel

Vice Commodore Dick Olson

Rear Commodore Rebecca Archibald

Corresponding Secretary Tony Hetchler

Financial Secretary Brad Kyle

Treasurer Mark Humphrey

Directors (Three Year Term)

Craig Griffith

Dick O'Connell

Cheryl Kelly

Pete Larson

Directors (One Year Term)

Rena Fischer

Andrew Van Sickle

Gary Johnson
In addition, Directors that will be continuing their terms of office in 2021 include
Glenn Ponting
Robert Roberson
Joe Arcara
I will be announcing committee assignments for the board members in the November Compass.
Due to COVID-19 we will not be hosting a Change of Watch party this year. The bylaws require a Change of Watch ceremony be held in the month of October to install the incoming officers. We will be conducting this ceremony at the October Board Meeting.
Breakwater
Thank you to all of the members who sent breakwater photos to help us in our quest to get the breakwater fixed. I received over 150 photographs most of which were sent on to the County to document the damage to the breakwater sustained in the January storm.
The County reported that FEMA has advised that the breakwater determination memo is forthcoming. This indicates that they have made a decision on funding or not funding repairs to the breakwater and are working on documenting their findings. If FEMA funding is provided, the State of Wisconsin has to fund 11.5% of the cost and the County has to fund 11.5% of the cost. Approvals at the State and County will take some time.
If FEMA funding is provided, the funds provided will likely only cover repairs to the breakwater to restore it to the pre-storm condition. Full reconstruction is being planned by the County regardless of obtaining FEMA funds.
The County Parks Department has submitted a capital improvements budget that covers reconstruction of the breakwater over the next three years. The capital request includes $1,066,471 in 2021, $9,220,809 in 2022 and $6,508,806 in 2023. The scope of work in 2021 includes design, planning and contracting. Construction on the north section of the breakwater would begin in 2022. I have requested that some of the 2021 money be utilized to repair the damage near C and D docks to allow us to safely open the slips in 2021. I have also communicated with the County Executive, David Crowley, to promote the value that SSYC brings to the community and asked for his support on including the breakwater capital in the County budget for 2021.
Meeting with Port Milwaukee
I participated in a meeting on August 26th with the Port Milwaukee leadership and representatives of the three Milwaukee based mooring firms. We discussed the management of the mooring fields at South Shore and McKinley. Please read the article in this month's Compass by the Port Milwaukee Director, Adam Tindall-Schlicht, for details of the Port's role managing the moorings and protecting mooring permit holder's rights.
Compass Sponsors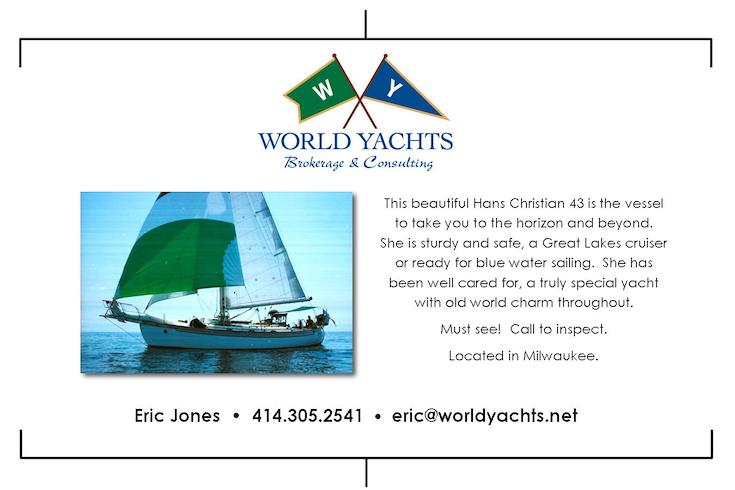 House Committee
By Dick Olson, VC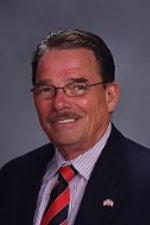 House Happenings!
COVID-19 Reminder:
SSYC is subject to fines and we could lose our operating license if someone files a complaint that members, staff or guests are not complying with our plan. We understand that this is a big change in how we socialize. COVID isn't going away anytime soon, so if someone reminds you to move 6 ft away or put on a mask, please be polite and follow these guidelines.
Our staff has been updated on their roles and the following is an overview that you, our members, must read, understand and implement:
· Face Masks
o Required in the clubhouse unless you're sitting at a table eating or consuming beverages. If you leave the table to use the restroom, you must wear a mask.
o Required on the grounds, decks and tender.
o Anyone who refuses to wear a mask will be refused service and asked to leave.
Repeat offenders may be subject to suspension of their membership.
· Social Distancing
o You must keep at least 6 ft away from people not living in your household.
· Table Safety: Green = Go Red = Stop
o New painted wood blocks on our tables signify whether the table is sanitized.
§ Green side up means the table and chairs have been sanitized. You should only sit at tables showing Green.
§ Turn the wood block to Red when you sit down.
§ When you leave the table, the Red block tells staff the table needs cleaning
o We are seeking wait staff to take food and beverage orders from your table
o Maximum seating is 6 people per table.
o If you're not sitting at a table, stay 6 ft away from tables and wear a mask
o Do Not move tables and/or chairs together. We must maintain 6 ft of separation.
· Lakeside Lounge (First floor – Seating Capacity:10 for lower bar and 24 for lounge)
o Don't sit at barstools with straps and "No Seating" signs
o Order drinks at the middle of the bar and pick them up at the South end of the bar
o Social distancing rules don't allow us room to stand in the lower bar area.
o If no barstools are open, move up to the lounge level to sit at an open table
· Lily E and Commodore's Cove (Upstairs - Seating Capacity- 56)
o Table seating only – Do Not move tables or chairs
o Order and pick up drinks at the north end of the bar
o Stand back 6 ft after you order to allow other customers to do the same
· Upper and Lower Decks (Seating Capacity- 38)
o Table seating only – Do Not move tables or chairs
Updates since the General Membership Meeting:
· The House Committee has purchased two, 3ft x 8ft Fire Pits. This will be installed on the upper South Deck the week of October 12th (depending on ship dates)
· The lower south deck has 2 ceiling heaters for the winter, along with winter curtains to block those North East winds.
· We've installed a 50" TV for those on the lower deck to view sporting events.
Commodores Cove and Dining Updates- November 1st target start. Watch for email blasts as we get close to completion on each item
· "Club Dining" returns with servers and linens.
· More Friday Night specials!
· Dining on Thursday, Friday and Saturdays.
· Carry-Outs begin very soon. We have an On-Line application (Kudos to Commodore Engel) to order evening meals for Carry-Out or touchless Curbside delivery. The entire menu will be available and constantly updated.
Don't forget to stop down for Happy Hour Tuesdays – Thursdays from 4 - 6 pm. Enjoy drink and appetizer specials. $1 off beer, wine and cocktails.
We appreciate your support and we look forward to seeing you at the club!
Compass Sponsors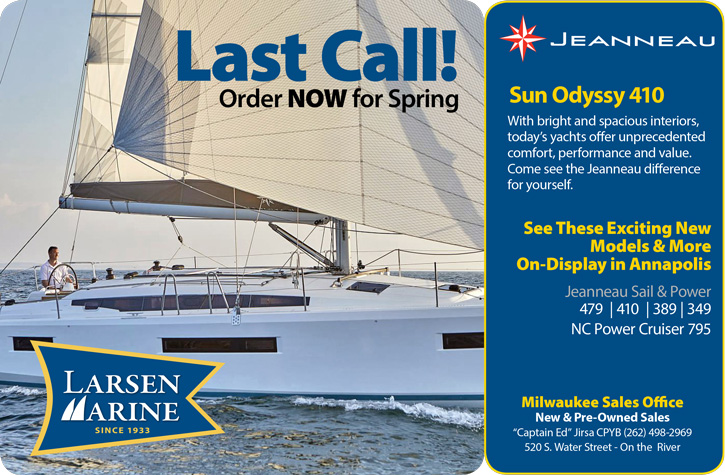 Port Milwaukee Partnering with SSYC to Improve Mooring Process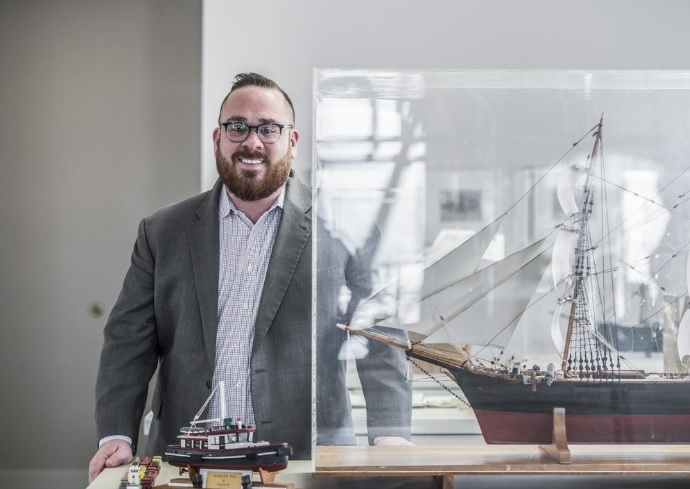 By Adam Tindall-Schlicht; Director of Port Milwaukee
2020 has proven to be challenging for those of us that utilize Lake Michigan commercially and recreationally. Record high water levels on the Great Lakes have led to historic storm surges and once-in-a-generation coastal damage. COVID-19 has changed our way of life on land and at sea. As the City of Milwaukee and Milwaukee County continue to work with the State of Wisconsin and the U.S. Government to secure emergency funds and address needed flood damage remediation, the Port has partnered with SSYC and other local stakeholders to improve access and governance for our shared waterfront use.
Earlier this year, SSYC members received an update from Port Milwaukee on moorings. Under the City of Milwaukee Charter and Code of Ordinances, the Port is responsible for issuing permits each year, effective from July 1 to June 30. As the Port's Director, I am committed to carrying out the Port's regulatory responsibilities with care and thoroughness. Originating fees for a new mooring permit are $35. Annual renewal of existing mooring permits are $20. Permits can be transferred for a fee of $25.
The Port and SSYC are aware of the challenges that permit holders have faced with mooring administration in recent years. I intend to address those issues. In recertifying your permit each year, SSYC members are helping the Port and SSYC protect your investment. Moorings cannot and will not be stolen or removed without the permit holder's permission and without a completed transfer permit previously issued by the Port. Private service providers may not relocate or reclaim a mooring without the permit holders consent. Local leaders have directed the Port to ensure that all moorings are appropriately permitted under City ordinance and that the rights of community members and mooring permit-holders are protected from unlawful action.
The Port will continue to work with SSYC in the months ahead to further improve the mooring permit process. I particularly wish to acknowledge and thank Commodore Pete Engel for his trusted leadership, collaboration with the Port, and friendship since his election earlier this year.
To learn more about Port Milwaukee, its commercial services, and our work on Jones Island, please visit www.portmilwaukee.com. I welcome your feedback and comments about the Port and the mooring permit process via email at port@milwaukee.gov.
Thank you for sharing in Milwaukee's waterfront as a member of SSYC and for your support of Milwaukee's maritime community. I wish you and yours continued health and safety during these unprecedented times.
Membership Committee
By Becky Archibald, Membership Committee Director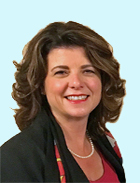 Thank you for your vote of confidence in electing me Rear Commodore at the September General Membership Meeting!
Being Membership Director this year so far has been interesting, challenging and yes, lots of fun. I've had the pleasure of meeting many new people in this role - long-time and new members, and many prospective members - who all share my love of SSYC.
In spite of our challenges, and because we love to have fun, we've had many new members join this summer. Our member services manager, Laura Jerominski and I thought it would be great to introduce you to them in this article so you can be sure to say hello when you see them at the club.
New members since June
Ty Bell and Jaimie –Ty and Jaimie are future power boaters who were looking to join a like-minded community. They've found their home, already enjoying Wingo Nights with the Powerboater fleet.
Jason and Maxine Greenwood – New sailboat owners with a nice spot in the north mooring basin, they've found our tender service very handy. Jason has been a friendly face around the club and, when not cruising his own boat, he enjoys competitive yacht racing.
Bruce and Susan Niedzwiecki – Excited to be new social members, they live nearby and can often be seen at the club enjoying Chef Jay's delicious food while admiring the beautiful lake views.
John "Jack" Bacik III – Jack and his sister, Amy came to check out SSYC because Jack really wanted to learn how to sail. He was one of our first members to try out our new J-22s and adult sailing lessons. (I hear the boats are a lot of fun to sail!)
Emily Joachim and Dillon McCannon – Members of Madison's Hoofers sailing club before moving here, They raced with both the Lightning and Wednesday night fleets this summer. They're looking forward to more fun on their restored Inlander day sailor next year.
Janet Matthews – Janet's son, Tom is a long-time member of SSYC. Since becoming a member herself, she's enjoyed lots of time at the club with her friends and grandson. She's looking forward to joining the fun with our Auxiliary soon.
Michelle Dahlen – No stranger to SSYC, Michelle joined to spend her summer in Milwaukee with family and friends. She'll continue as a non-resident member when she moves back to Florida later this Fall.
Kevin Sawicki – Kevin has dreamed of owning a sailboat and becoming a member of SSYC for a long time. We are so proud to have him join our community of sailors!
Joe Hall and Rose – Joe and Rose recently bought a condo in the area and knew SSYC by our reputation as the Harbor of Hospitality. There was no question in Joe's mind that South Shore is the club for them!
Mike Beffel – Mike grew up around SSYC, working on Jim Bisenius' boats. He is a power boater in the process of purchasing Full Circle.
Tom and Jenny Wendling – Tom and Jenny will be inducted before our October board meeting. They've spent a lot of fun times at the club yacht racing with our Commodore and the Rogue crew for many years.
You're all welcome to participate in the next membership committee meeting, Tuesday, October 13th in the club dining room. Please email me if you're planning to come in person, or would like me to include you live by phone. ssycmembership@gmail.com
The next Open House is on Thursday, October 22nd - the same night as the Powerboater's famously fun Wingo Night! Please invite your friends, neighbors, coworkers and family.
Slip Committee
By Glenn Ponting, Slip Committee Director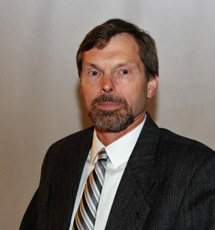 It seems odd to be writing about slip closing when the slips were never fully opened this season, but here goes. The water to the docks will be shut off on Saturday October 24th, and the slips will be fully closed a week later on Saturday October 31st. This year we are requiring all dock boxes to be removed from the docks for the winter. This is to prevent damage to the docks if we get another big winter storm. We're hoping to be able to go back to keeping dock boxes on the docks over winters when water levels drop, and the breakwater is repaired. If you need help removing your dock box, please contact me and I will arrange assistance.
As always, we will be looking for volunteers to help with the slip closing on October 31st. We have Ice Eaters to put back in the water as well as removing and storing safety ladders, life rings, etc. The Slip Committee will be providing lunch for all volunteers assisting with the slip closing work party.
In order to provide additional protection to the docks from ice damage, we will be buying and installing 5 more Ice Eaters in the most vulnerable areas of the docks. The new units will be paid for with unspent funds from last years' Ice Eater project budget.
By the time you read this, the contractors should be finished repairing the majority of the damage caused by last January's storm. The horseshoe and C dock structural repairs have been done for a while, the plumbing repairs are complete, and the electricians finished their work September 25th. The short list of outstanding work involves replacing some dock cleats, repairing wave boards at the fuel dock, and straightening some finger pier stringers on E dock. Insurance Committee Director, Mark Humphrey, is working closely with the contractor and the insurance company to wrap up these items.
We still have some work ahead of us before we can put boats in the slips again. Before next spring we will be buying lumber and building finger pier pallets. Volunteers will be needed to help build seven or eight hundred pallets for installation before first launch.
In closing I would like to offer a heartfelt thank you to those members who have given up countless days volunteering their time to work on the docks over the summer months. John Czeszak, PC Jerry Kedziora, Mark Humphrey, and Brian Thompson are just a few of the many who have spent long hours helping get our docks back in order. There are others as well and if I failed to mention you specifically, I apologize. Your efforts are greatly appreciated and noticed, thank you.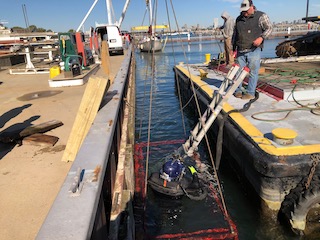 The crew from Big Lake Marine replace wave boards on the front dock.
Photo by Jerry Kedziora
Entertainment Committee
By Tony Hetchler, Corresponding Secretary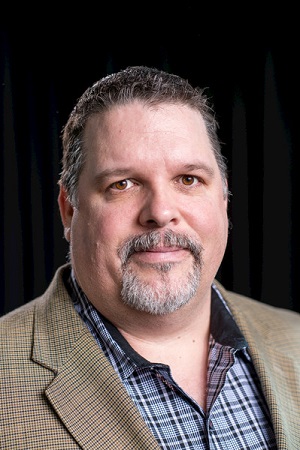 Planning for social events at the club continues to be a challenge with COVID concerns. As much as we would all like things to go back to "normal" immediately, we are going to have to live with this as our new normal for a while longer.
As the weather starts to get colder and we return to the comfort of the clubhouse, we need to work with restricted capacity numbers. The capacity of the first floor (both levels) is restricted to 20 people. The capacity of the Commodore's Cove dining room and Lilly E bar is about 60 people. With that in mind, it is virtually impossible to host some of our traditional large events until we see a decline in new COVID cases. Accordingly, we are unable to offer a Halloween Party this year at the club.
We have elected to plan 2021 with some optimism and have taken a two-phased approach to our planning for 2021. For the remainder of this year and for the first quarter of 2021, we are planning a variety of small events for members to enjoy. We have also created place holders for some of our favorite events and will plan to host those if conditions permit.
The initial DRAFT of events is noted below. We are actively interested in other ideas from members. If you have a favorite event from the past or an idea for a great new event, please let me know.
2021 Events Calendar (DRAFT)
| | | | |
| --- | --- | --- | --- |
| Event | Month | Date | Notes |
| First Fridays-Live Music / Dining Room | Monthly | 1st Friday of month | Solo Musician |
| Spirits Tasting (Distillery TBD) | January | TBD | Dining Room. Limit 50 registrations. |
| Mardi Gras Party | February | Saturday Feb. 13 | Covid Restrictions Permitting |
| Dancing Through the Decades | March | TBD | Covid Restrictions Permitting |
| April Event TBD | April | TBD | Send us your ideas! |
| Kentucky Derby Party | May | Saturday, May 1 | |
| Review of the Fleet | June | TBD | |
| Queens Cup | June | June 25-27 | |
| Dancing Under the Stars | July | TBD | |
| Corn Roast | August | TBD | |
| Octoberfest | September | Saturday, Sept. 18 | German Band, Pretzels, Brats, Beer |
| Halloween Party | October | Friday, October 30 | |
| Glow Party | November | TBD | |
| New Years Eve Party | December | Thursday, December 31 | |
Compass Sponsors
Grounds Committee
By Dick O'Connell, Grounds Committee Director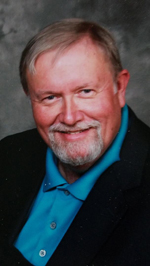 Out With A Bang
First and foremost I want to thank all who volunteered for the end of season work party on September 26. We accomplished all the needed work in record time preparing the grounds for haul-out and winter storage. Many hands did indeed make short work.
I also want to thank our food and beverage staff for the providing a tasty box lunch and serving beverages to our hungry crew.
Gardens and Landscape
It was sad to see all our wonderful planters emptied and put in storage. I for one will miss the coordinated bursts of color found around our patios and club entrance. But winter will give way to spring and it won't be long before the club is brimming with colorful blossoms once again.
Fence Repaired
A number of volunteers organized and cleaned out the corral and the missing section of fence was repaired using materials salvaged from the storm that caused the damage.
Grounds Keeping
A reminder to that any summer storage items left on the grounds after October 15 are subject to winter storage fees unless they are removed from the grounds.
Compass Sponsors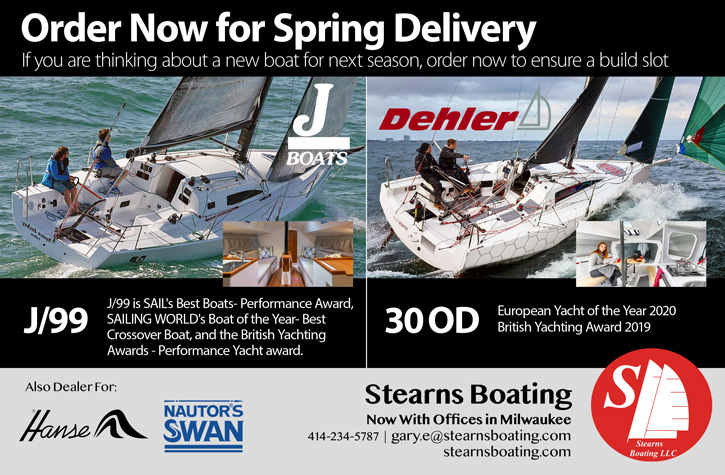 Waterfront Services
by Gary Johnson, RC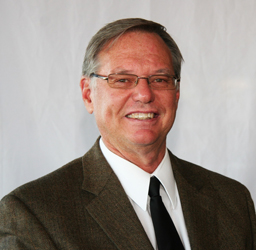 The Fall haul-out process is now in full swing. Haul-outs will run from October 3rd to October 23rd. If you are planning to store your boat at SSYC, remember to contact the club office and schedule your haul out. And remember that you need to have a couple of able-bodied helpers available to assist you and the derrick operator handle the boat and move the skid to its final resting place.
One of our derrick operators would like to "retire" from his position after this Fall, so we are looking for someone interested in "learning the ropes" and starting next Spring. Please let me or Bob Aring know if you are interested.
Sail Race Report
by Cheryl Kelly, Sail Race Director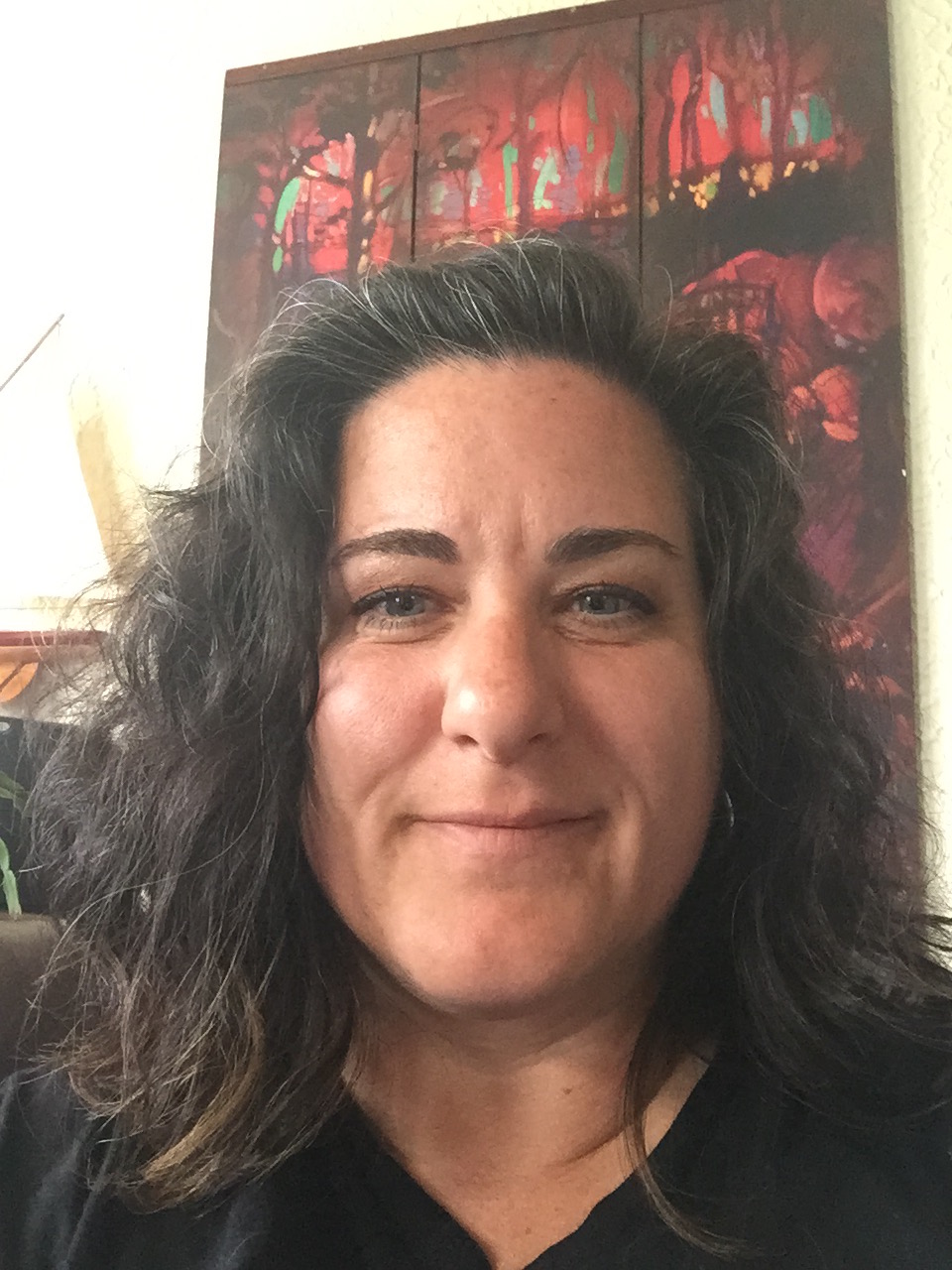 Wrapping up a crazy year – we made the most of it…
The 2020 Sail Racing Season has come to an end. While we all missed the Wednesday night SS/SSS and MBWOS racing fleets, we were lucky enough to be able to complete a full Lightning Season, a full MAST season, and a modified MBOS PHRF weekend season.
As we take the Kiss the Wind back onto the hard for the season, we are grateful for the participation of those sailors that were in the water and/or offering ground support to our racing program. We saw a little bit of everything this year in terms of weather and racing conditions and managed to come through with some good memories and a good spirit of fun sailing across the bay. Unfortunately, we won't be enjoying a Winners' Dinner this year in a formal way but hope to be able to celebrate the wins (or commiserate losses?) of our racers as we see them at the club.
We want to be sure and thank our dedicated summer Race Committee volunteer "pod": John Archibald, Cookie Mueller, Robin Olson, John Sutphen, Rick Trisco, Tom "Sly" Salkowski, Lisa Roeder and Cheryl Kelly.
The Race Committee help is much appreciated, and it was impressive that we were able to keep a committed group together and while still respecting health and safety guidelines. We wouldn't have racing as an option otherwise.
We also want to thank the Milwaukee Yacht Club for the shared support of the Wednesday night racers from SSYC during their WNOS racing series.
As we head into Fall, we'll still see some racing on Sundays (currently every other Sunday) with our radio controlled DragonForce65 fleet. Be sure to check out the club calendar and the fleet web page on Facebook @ Radio Sailing MKE (https://www.facebook.com/groups/radiosailingmke) for updates and additional fleet information.
Finally, thanks to all SSYC members and our sailing community for the continued support of the Louie's Last Regatta annual race to benefit Children's Wisconsin. This year required a lot of creativity by the committee of volunteers and our SSYC race management program and, thanks to that effort, we had a great year in spite of the challenges of COVID-19.
If anyone has any photos they'd like to share from the season, please send them to the Race Committee. As always, volunteer help is always needed and appreciated, please email racecommittee@ssyc.org if you're willing to help out or have any questions. THANK YOU and stay safe as we head into the winter!!
Compass Sponsors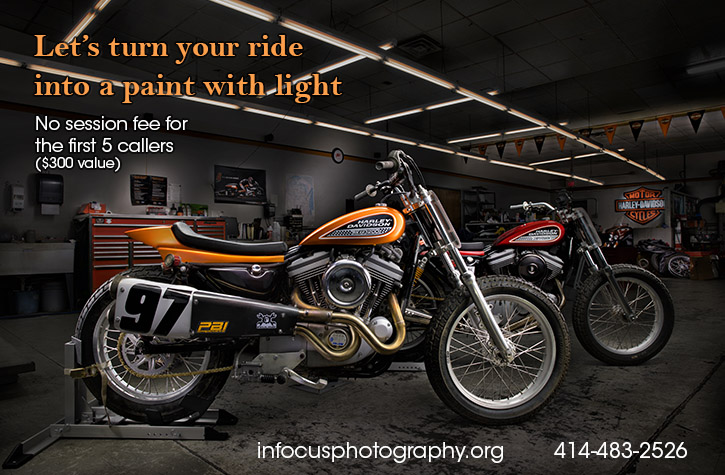 Scenes From The Membership Meeting
From the Manager
By Bill Smitz, Club Manager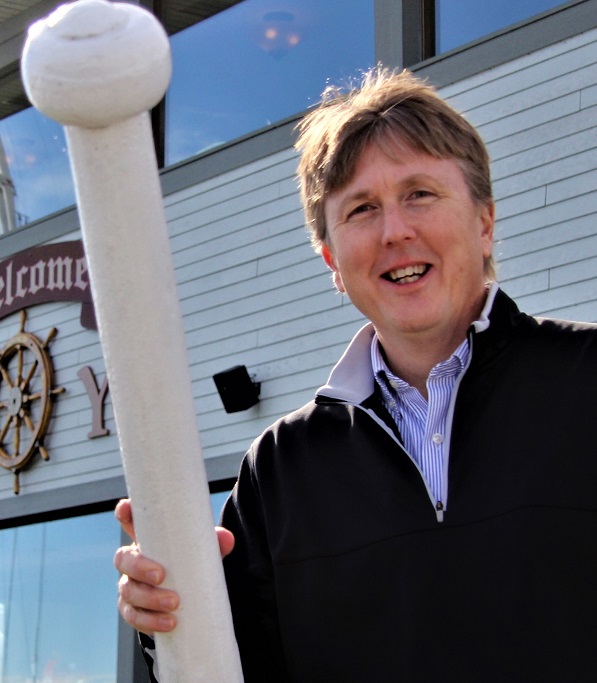 We made some changes in the office the last couple of months, adding Laura Jerominski, as our Members Service Manager, and Laura Browne as our lead accountant. We are making great strides in cleaning up some issues in the office. The office will be closed from October 12 thru October 15, to accommodate training on our Club management system, Northstar
As you know, Covid has really caused difficulties in how we ran the food and beverage at the Club this year. We decided to try to concentrate on directing members outside to eat and not open the Commodores Cove. The space was open to eat, but we were not offering waitstaff service. We wanted members to order at the bar and have food runners bring the food out to their table, as we do with the Lakeside Lounge. We are in the process of hiring a Restaurant Manager and hope to fill the position soon.
Thanks everyone who participated in our Golf Outing. It was a fun day!! I want to thank everyone who donated prizes for the event. Andrew Van Sickle for donating a plane ride!!, and Eren Vargas, Kathy Dukes-Hubbard, Dick Olson, and Mike Kuptz for their donations. Also, thanks to everyone who is coming down for the Packer games. I believe it is your support that has helped the Packers get off to a 3-0 start.
See you at the Club!!

The Compass is distributed by the SSYC Publications Committee (Pete Larson). Contact Pete.
Interested in advertising? See details.
To submit an article you must be a member. Submit online here. *Must be logged in.

All content in this newsletter ©South Shore Yacht Club
Unsubscribe from future mailings.