September 2021 Compass
If you have problems reading this

view it in your browser

.

September 2021
From the Helm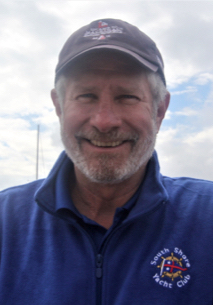 by: Pete Engel, Commodore
The days are getting shorter once again as we move into the fall season. At SSYC this means the club will begin converting from the summer season to the not summer season. The first boat haul out is a little over two weeks away and the work parties to convert the grounds from dry sail to winter storage are scheduled. This year we will have the added activity of repaving the north side of the grounds. This is the last project that was part of the member assessment two years ago. We have completed the other projects including the basement waterproofing, paving of the south side of the grounds and the dining room roof repairs. There will be one last assessment payment of $87 that will be on your January statement to pay off the loan that was used to finance these projects.
If you are a new member, consider joining one or more of the work parties to meet your fellow members and make new friends. If you haven't joined a work party over the past two years due to the pandemic now may be a good time to come back and volunteer. The Grounds work party is on September 26th and the Slip closing is on October 30th, I hope to see you there.
The September General Membership Meeting will be held on Thursday evening. Included in the agenda is the annual Board of Directors elections. Nominating Committee article contains their nominations for the flag officer positions and several director positions. Directors are elected for a three-year term and flag officers are elected for a one-year term.
This General Membership Meeting will be the first time that the Shared Membership will be in effect. Both parties to a shared membership are welcome to attend the meeting. Only one vote may be cast per Shared Membership for any motions that come up requiring membership approval. The Board of Director elections are motions that will be made at the meeting. You may want to look over the slate of nominees prior to the meeting and agree on how you will use your one vote.
County Parks are moving forward with their plans to complete a breakwater design and engineering project this fall. They should be deciding on an engineering firm to do the work and award the contract shortly. The goal is to have the study done in time to have a 2022 budget for the breakwater reconstruction project to present to the County Board for approval this December. If approved, work will begin in 2022.
The Port of Milwaukee is conducting a survey of all moorings in the South Shore area to check for current registration stickers. Moorings without stickers will be removed by the Port. If you have an unregistered mooring now is the time to stop by the Port of Milwaukee office and get your mooring registered.
Grounds Committee
by: Dick O'Connell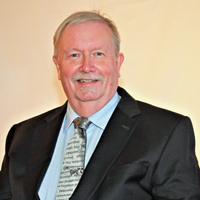 Winding Down
It's hard to believe September is here already!
North Grounds Repaving
One of the major projects for Grounds is the replacement of the asphalt on the north side of club property. This work is scheduled to begin Monday September 27 and will take approximately one week to complete.
Work includes removing the existing asphalt, leveling and grading, repaving and re-striping the area for dry sail.
This will require removal of all dry sail watercraft and trailers from the grounds by Friday, September 24.
Grounds Conversion in Preparation for Winter Storage
This year's Fall Prep Work Party is planned for Sunday September 26 at 9:00 a.m. Tasks include taking down the tent, moving spar racks, storing kayak racks for winter and other fall related tasks.
Volunteers are needed. All members and family are welcome! Lunch will be provided for all who volunteer.
Grounds Keeping
Why did Van Gogh Paint? "Because he didn't have an ear for music."
You are cordially invited to a painting party on Saturday September 19. We will be repainting our older redwood tables. Look for an email blast from the club or contact Ann Marie Moss for details. Lunch will be included courtesy of the Grounds Committee.
See you on the Grounds!
Entertainment Committee
by: Tony Hetchler, Corresponding Secretary
Thank you to everyone who bought tickets and attended our annual Corn Roast on August 28th. The Entertainment Committee was excited to bring this event back to the club this year. Unfortunately, Mother Nature had other plans for us – We had a strong afternoon pop-up thunderstorm and the club lost power. As many of you know, we rely on pumps for working restrooms. Without electricity, we had to close the club and cancel the Corn Roast. We did pass out approximately 1,500 ears of corn to our attendees. We hope you enjoyed sharing the spirit of our Corn Roast with your friends and family.
We do have one more chance for a great outdoor event this season. Please consider joining us for our first Annual Oktoberfest on Saturday, September 18th. We will have an outstanding polka band and Chef Jay will be preparing a delicious menu of traditional German food for our enjoyment. We are excited to continue our relationship with Leinenkugel and will feature Leinenkugel Octoberfest on tap for the event (the first keg is on us!). So pull your German attire out of the closet and join us for the day. I can't promise perfect weather, but I can promise that it will be an event to remember. Watch your email for more details about food options and pricing as we get a little closer.
We are also actively working on our annual Halloween Costume Party. Please mark Saturday, October 30th on your calendar for that great event. We will get more details out to you soon.
Finally, you will be pleased to note that we just completed our first round of event planning for 2022. Once the calendar is finalized, we will be publishing a list of all of our major events for the year so you can plan ahead to attend your favorite events.
Membership Committee
by: Becky Archibald, RC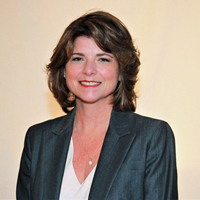 Thanks again to everyone for being so welcoming to new members and continuing to recommend our always fun and friendly yacht club community to those you know. You're making my job as head of the membership committee easy!
Of course we're really making our member services manager, Laura Jerominski work extra hard this year! In addition to all of the incredible support she gives to all of us club members, she's been giving our wonderful new members an orientation to the club, getting them set up with ID cards, helping them select and rent slips, answering questions and helping in every way possible. Please say thanks to her when you see her as we continue to see so many new members joining our fantastic club for social, sailing and power boating fun.
I'm again including photos and names in my article so you can watch for these new members and be sure say hello and introduce yourself when you see them at our club!
I'm looking forward to seeing everyone, including our new shared members at the general membership meeting this Thursday!
| | | |
| --- | --- | --- |
| Andrew Culp | Earl Wallace and Erica Jones | Norman Schlimbach |
| Paul Boparai | Sue and Andy Pike | |
August Inductions: Adam Stollenwerk, Mike and Melanie Romas, Jennifer and Sam Essak, Shannon Devine and Ed Montano
August Induction: Tom Krueger and Sharon Wasielewski, Emily English, Emily and John Sturdy, Paul Hackel, Alex Tanner and Abby Kolbow, Susie Larson, Christopher Thompson, Jill Cisneros Henning, Michael and Linda Bodker
Membership by the numbers:
Active: 419
Associate I: 6
Associate II: 10
Life: 186
LSS: 52
Non Resident: 71
Waterfront Services Committee
by: Gary Johnson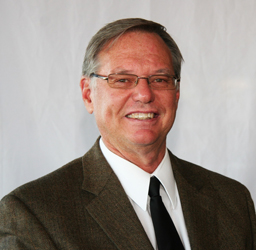 Thank you for a great summer!
Just wanted to thank everyone who worked on waterfront this year.
The Derrick team did a great job, along with our tender operators .
Get on the haul out calendar as soon as you can. This helps the Derrick crew with their schedule.
We will announce the tender schedule as things wind down.
Powerboaters Committee
by: Robert Roberson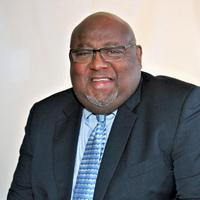 Well with all that's been going on with Covid 19 and our limited events calendar, I am happy to report that the power boaters have finally got back on track.
Over the summer we had a few very good events that went over very well.
Our Power Boater Thursdays with Wingo have become very big hit, and a drawing card for new members.
August was a busy month for us, but one week was extremely busy as we had Wingo on 8/19 a River Run on 8/21 and Big Brothers Big Sisters (BBBS) Boat rides on 8/22
Let me start by saying thank you to everyone who helped or was a part of these events. They could not have happened without you. I would like to give a special thanks to Doug Reading for working hard every year to make the BBBS Boat Rides a huge success. We have a new grill team that consists of new and old club members, Russ Berg, Leo Wagner, Steve Belville and Robert Roberson and new members Brad Kyle, Steve Riegg and Tommy (Tsunami) Funk. Also thanks to Nick Verrette for stepping up and hanging with me all day and doing whatever needed to be done. I'm sure I missed someone who was a critical part of this day, but just know that your help was appreciated as well.
I have to send a Special shout out and A BIG THANK YOU to Tommy (Tsunami) Funk for sponsoring the entire day. To best sum it up best He Paid For The Day. When you see him around the club give him a big Thank You (and buy him a drink).
The Power Boaters took their annual cruise to Reef Pointe Marina on Labor Day weekend September 3rd thru 6th 2021.
A good time was had by all, with multiple trips to the local Yacht Clubs For drinks and socializing between clubs.
Things are starting to look up a bit as the Boating season winds down and we start to look towards the fall season and lift out.
But before we go we will have a little more fun. On October 16th and 17th we will have a bus trip to Oneida Casino for our Gambling Get away 2021, so sign up now as seats are limited and they are going fast. This trip will be on the same day the Packers play the Bears and we are planning on staying there to watch the game before returning home.
General Manager's Report
by: Katherine Newton
We've had a great summer and will enjoy these last few weeks before the haul-out starts. Some days the weather won and we lost power in the Clubhouse, but most days offered great weather and were South Shore stars!
The Corn Roast had some short-lived couple hours before having to call an audible to keep the systems in order after losing power. More than a few members enjoyed a burger and a bag of corn to roast at home; refunds of your ticket price were processed for those who had already been charged. The September 18th Oktoberfest will let us finish the summer off with a bang and we hope to see you there.
We have two work parties on the docket this month that will get us ready for the winter on September 19 and 26th. We look forward to seeing as many people as possible in attendance. Lunch menus will be ready for all the hungry helpers to show our appreciation.
Two additional events on the 19th are the Golf Outing and Our Juniors Awards Ceremony. The Golfers are practicing their putting and after a much-needed rest, the Juniors will celebrate their successes of 2021. Both events are great opportunities to support members and future members. The confirmation of the 2022 calendar has already been started allowing social events to take advantage of the open weekends in the Tent and the Commodore's Cove. We are happy to check any dates you may be interested in.
Lastly, thank you all for your support and please stay safe. I hope to see you at the Club soon
Cheers!
Compass Sponsors
Nominating Committee
by: Jerry Kedziora, PC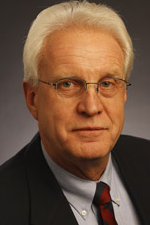 The 2021 Nominating committee after several meetings and careful consideration would like to present to the membership the following slate of candidates for office at the September 2021 elections. These terms of office begin on November 1, 2021. All Flag Officer terms are for one year while the Directors positions are for three years except for the one year term noted below because of the resignation of Director Glenn Ponting.
Officers:
Commodore: Peter Engel Incumbent
Vice Commodore: Richard Olson Incumbent
Rear Commodore: Rebecca Archibald Incumbent
Corresponding Secretary: Tony Hetchler Incumbent
Financial Secretary: Brad Kyle Incumbent
Treasurer: Mark Humphrey Incumbent
Directors for three year term:
Andrew Van Sickle Incumbent
Tryphena Fischer Incumbent
John Sutphen New
Director for a one year term: (to fill out the remainder of Director Glenn Ponting's term) See Article VIII, Section 5.
Thomas (TK) Kingston New
As part of the elections, the membership needs to nominate and elect two at large members to fill out the Nominating Committee. The at large members must be in "good standing" and can be either Active or Life members. The term of office is for one year. The members of the 2021 Nominating Committee are the four most recent Past Commodores and two Active/Life members in good standing:
Past Commodores: Ken Dziubek, George Artka, Dave Wehnes and Jerry Kedziora, chairman
Members at large: Morgan Tilleman, Patty Thompson
I would like to thank Morgan and Patty for their participation, help and advice while members of the Nominating committee this last year.
Compass Sponsors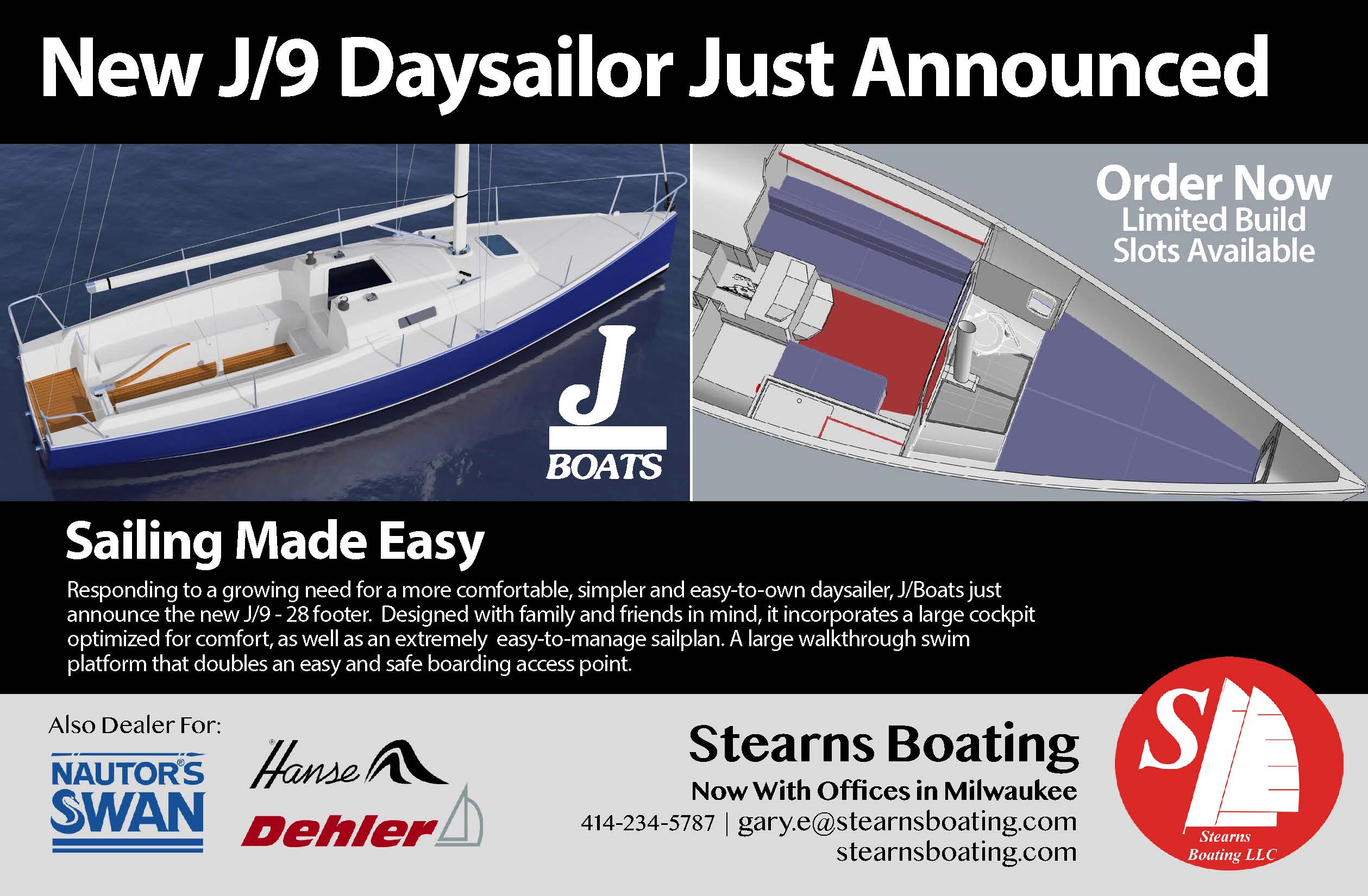 The Compass is distributed by the SSYC Publications Committee (Andrew Van Sickle). Contact Andrew.
Interested in advertising? See details.
To submit an article you must be a member. Submit online here. *Must be logged in.

All content in this newsletter ©South Shore Yacht Club
Unsubscribe from future mailings.